The Breeders' Cup Classic, Turf, Distaff, and – to a lesser extent, Juvenile – are the Breeders' Cup races everyone follows. That's understandable, especially in a year like this, when the Classic is a virtual All-Star race and when the Distaff offers one of the best duels of all 14 races.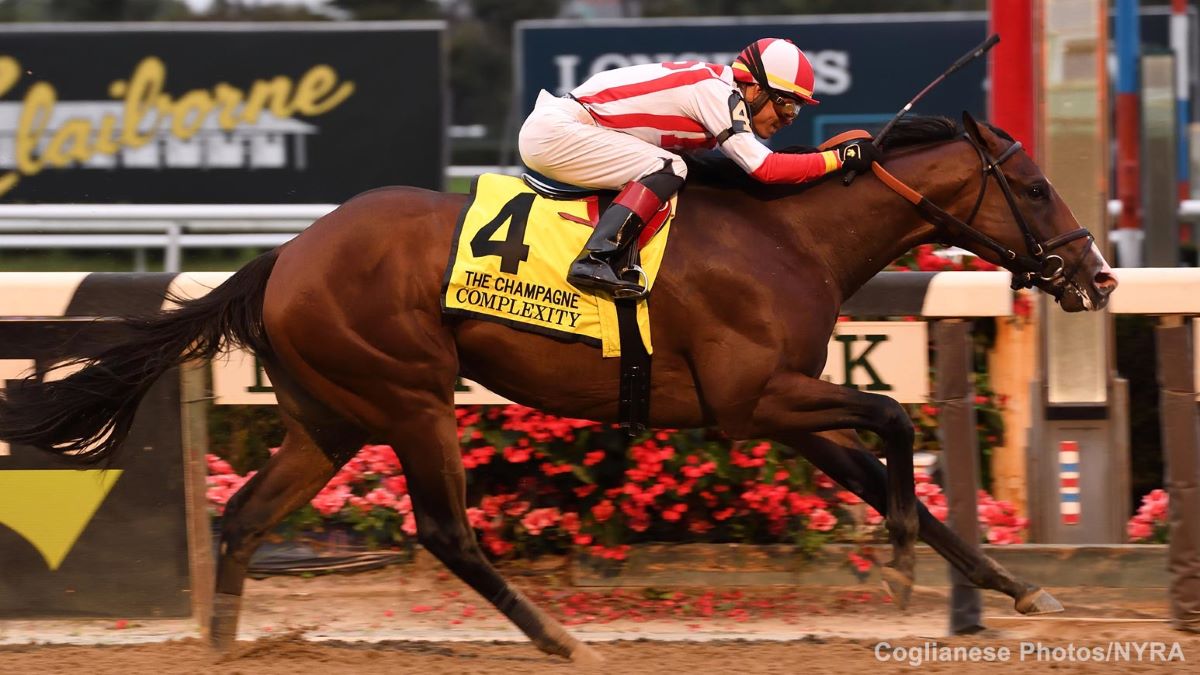 But there are some horses not named Improbable, Tiz the Law, Maximum Security, Monomoy Girl, Swiss Skydiver, Magical, or Jackie's Warrior who bear attention. After all, there are 10 other races aside from the aforementioned offering great horses to watch – and wager on.
OG News takes a look at some of the horses bearing attention in other races.
Golden Pal, Juvenile Turf Sprint
This opens Friday's Breeders' Cup schedule as the sixth race of the day, and the first of the 14 Breeders' Cup races. And this progeny of Uncle Mo and 2015 Breeders' Cup Turf Sprint runner-up Lady Shipman opens the $1 million Breeders' Cup Late Pick 5 as a worthy single.
Golden Pal opens as the 8/5 morning line favorite. Consider yourself fortunate if you get this talented Wesley Ward charge anywhere near that price at post time. Especially after his sterling Skidmore Stakes romp two months ago. In that race, Golden Pal ran to his 2/5 odds, destroying his counterparts by five lengths with plenty in reserve.
In three races, Golden Pal owns that victory and two seconds, including one at Royal Ascot in the Group 2 Norfolk Stakes.
"He's had some unbelievable breezes coming into this race with no hiccups and he's come together mentally," said Ward, who won this race last year with Four Wheel Drive. "A lot of times with horses of this talent, this or that will happen. He breezes every week on the grass … He's a great talent and he's sound."
Complexity, Dirt Mile
Before Vekoma opted for the Sprint, then exited with a fever, this was shaping up to be one of the Breeders' Cup's best races. With Art Collector and Knicks Go pushing him, it still is, courtesy of Complexity.
Start with his July allowance victory at Belmont Park, where Complexity overcame a poor start and proved he could win from behind. Then segue into his runner-up-in-the-rain outing at Saratoga's Grade 1 Forego Stakes, where Complexity turned in a 44.6-second half-mile before deep closer Win Win Win caught him over the last sixteenth.
Now, look at his two-length victory over multiple Grade 1 winner Code of Honor in the Grade 2 Kelso Handicap at Belmont Park last month. He covered the mile in 1:33.8, bringing 4/5 Complexity a 110 Beyer Speed Figure. That Beyer is not only the best in the Dirt Mile field, but the best number from any horse running a mile or longer this year.
In those three races, Complexity showed the full arsenal of tactical speed by coming from behind, running with speedsters, and setting the pace. Knicks Go is drawing plenty of attention, but even as the 2/1 favorite, Complexity isn't a difficult pick here.
Serengeti Empress, Filly & Mare Sprint
Just in case any lingering questions remain about this six-time stakes winner and her flat-out, seize-the-lead running style, Serengeti Empress' owner Joel Politi is here to disabuse you of them.
"The reality is that (7/5 favorite) Gamine has only shown one style of running, but (Bob) Baffert has said she doesn't have to be on the lead," Politi told the Breeders' Cup. "I don't know what they'll do. All I know is that we're going for the lead. She's done that every time, and she can go at a breakneck pace. If someone is going with her, they're on a suicide mission that might tire us all out and a closer wins. I hope that doesn't happen. She'll go as fast as she needs to."
When you compare Serengeti Empress' Ballerina Stakes win in August with Gamine's record-setting 18 ¾-length Acorn Stakes win in June, Serengeti Empress' 98 Beyer was 12 points below Gamine's Acorn. Yet Serengeti Empress ran better splits for a quarter-mile, half-mile, and six furlongs.
Serengeti Empress, Gamine, and Venetian Harbor will kick dirt all over each other vying for the lead. But Venetian Harbor doesn't have the speed to keep up with those other two, and Gamine is a gettable favorite when she's pushed. That opens the door for this dynamic 4-year-old to win her third Grade 1 and head off to her breeding date with Into Mischief.