Do you go with the crafty veteran, Whitmore, he of the 14 wins in 35 races? Or do you forego that lukewarm favorite in the Grade 1 Forego Stakes and bet on Funny Guy? What about foregoing Funny Guy and playing betting brain games with Mind Control or Complexity?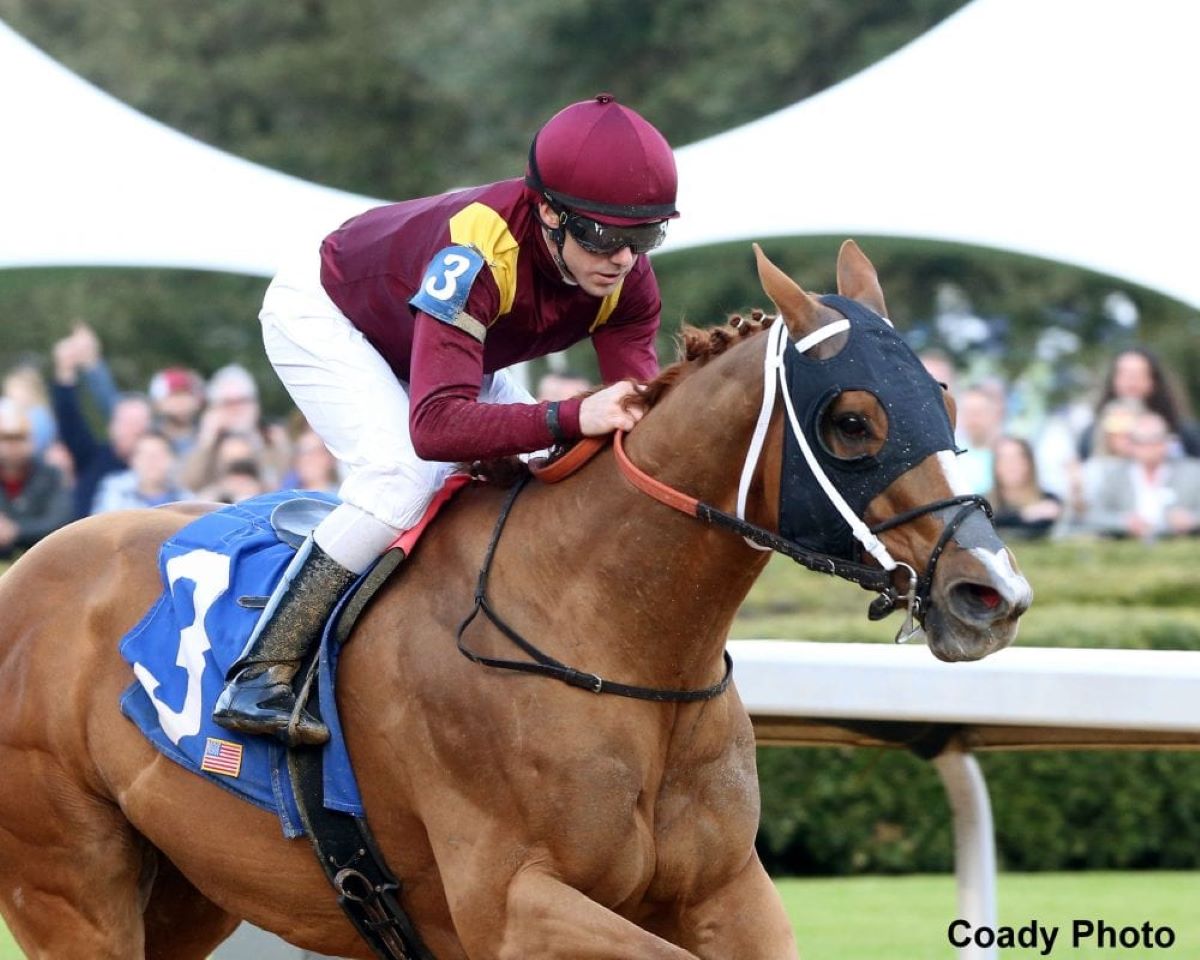 The mind reels with the wagering possibilities in Saturday's $300,000 Forego Stakes at Saratoga. That's because the seven-furlong sprint for 4-year-olds and up takes its customary place as one of the top sprint events in the country. The 11-horse field boasts four millionaires and four horses with a Grade 1 win on the resume.
As a race like this should. The Forego gets its name from three-time Eclipse Award Horse of the Year Forego, winner of 24 stakes races – including 14 Grade 1s – among his 34 wins. While this is a sprinter's event, Forego won races ranging from seven furlongs to two miles. He ranks eighth on Bloodhorse's Top 100 Thoroughbred Champions of the 20th Century.
Past winners of the Forego include most of the top sprinters of their day, starting with Mitole, who won last year's Forego in an event-record 1:20.80. You'll also find Midnight Lute, Drefong, First Defence, Affirmed Success and the only two back-to-back winners: Quick Call and Groovy.
Whitmore Knows His Way Around the Spa
And you'll find Whitmore, who won the Forego two years ago when he beat standout City of Light, who went on to win the Breeders' Cup Dirt Mile and Pegasus World Cup. Trainer Ron Moquett didn't plan on running Whitmore in the Forego, but when he ran a strong second to Volatile in the Vanderbilt a month ago, Moquett turned his star around.
It's not like Whitmore turns down work. The 7-year-old gelding enters his 36th career race seeking his 15th victory. He's hit the board 28 times in 35 races. That includes nine of his 14 career victories at Oaklawn Park.
"I hear gamblers say that he's an Oaklawn horse, but people forget that we ran behind the champion sprinter Roy H in the Breeders' Cup at Churchill," Moquett told the New York Racing Association. "He's run against Mitole, where he had to go up against the track bias at Santa Anita and make up ground to run third in the Breeders' Cup Sprint last year. So he's always been a horse that's been able to put up a strong effort anywhere."
Firenze Fire Could Sizzle if There's a Hot Pace
In this field, he'll need to. Putting aside Luis Saez coming into the saddle for the first time since April 2019, the fact Whitmore is your favorite at 7/2 tells you how deep the Forego goes. The depth starts with two of Whitmore's familiar foes and fellow millionaires: Firenze Fire (8-1) and Mind Control (6-1).
Firenze Fire, who ran second to Mitole in last year's Forego, finished fourth in the Vanderbilt. He's looking for his first Grade 1 win since capturing the 2017 Champagne Stakes at Belmont Park. A stone-cold closer, Firenze Fire's chances on getting it depend on a blistering pace unleashed in front of him.
Forego Stakes
Morning Line (Jockey)
Everfast, 30/1 (Ricardo Santana)
Whitmore, 7/2 (Luis Saez)
Lexitonian, 10/1 (Jose Lezcano)
Funny Guy, 9/2 (Joel Rosario)
True Timber, 20/1 (Kendrick Carmouche)
Complexity, 4/1 (Jose Ortiz)
Win Win Win, 12/1 (Javier Castellano)
Firenze Fire, 8/1 (Junior Alvarado)
Majestic Dunhill, 20/1 (Manny Franco)
Mind Control, 6/1 (John Velazquez)
Fortin Hill, 6/1 (Irad Ortiz Jr.)
Mind Control finished third in the Vanderbilt, a mere 1 ½ lengths behind Volatile. He comes into the Forego seeking his sixth graded stakes victory. The 4-year-old son of Stay Thirsty quenched his thirst with Grade 1 wins at ages 2, 3 and 4.
"Volatile is arguably the best sprinter in the country and Mind Control ran a dynamite race," trainer Gregg Sacco said.
Here's Where the Forego Gets Complex
Past those three, wagering options get more complex with Chad Brown's Complexity (4/1). He won the Grade 1 Champagne in 2018 and now comes off a July allowance win into the deep end of the class pool.
Then, there is New York-bred Funny Guy (9/2), who won the John Morrissey in 1:22 for seven furlongs last month and is 2-for-2 at the Spa. He's running to be the first New York-bred Forego champion since Palace in 2014.
And behind him are three Jack Sisterson trainees: Lexitonian (10/1), millionaire True Timber (20/1) and 2019 Preakness Stakes runner-up Everfast (30/1). All three have graded stakes placings on the resume, with Lexitonian scratching from the Vanderbilt, winding up in the Grade 1 Bing Crosby at Del Mar and finishing second by a nose.
"The thing about New York in Grade 1s is that they always show up, so you got to bring your 'A' game," Moquett said. "It's a talented group of trainers and big group of owners that want to win."
The pick: Funny Guy. Yes, this is a big class leap for a horse who finished sixth in his only graded stakes event – and that was a Grade 3. But his form is impeccable, the race pace sets up well for him and you get him at a price. Do not forego Whitmore and Complexity in your exotics, however.