The once vibrant Illinois horse racing industry now could be on a path to restoration. The dramatic decline in business in recent decades, caused by other wide-ranging gambling availabilities within the state and in neighboring jurisdictions, is likely to be ending. At least that's the hope after passage this weekend of a new gambling expansion law in the state.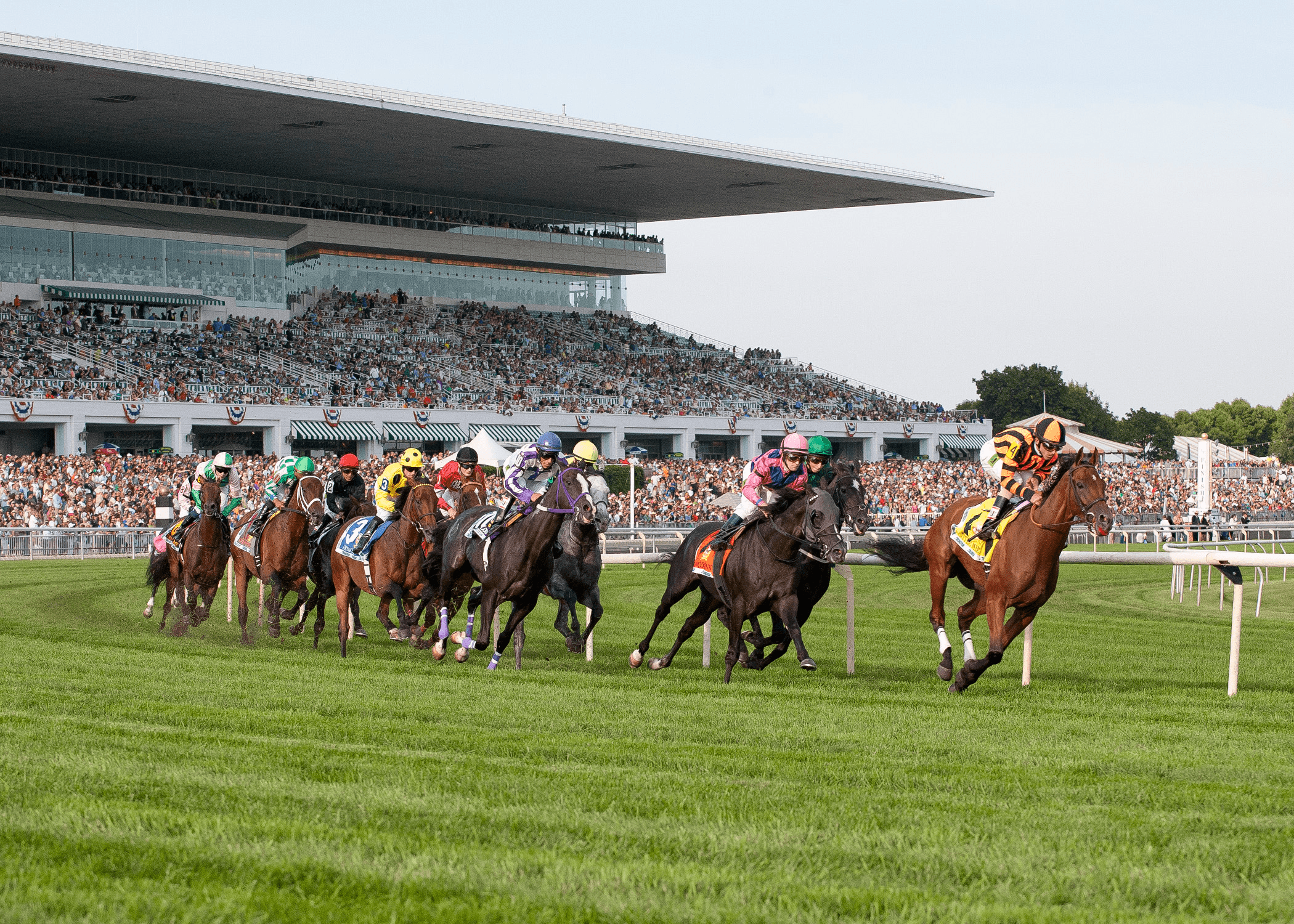 A massive gambling expansion bill was passed by Illinois Senate on Sunday after easily being approved by the Illinois House of Representatives on Saturday evening. The bill, SB690, is now on the way to Illinois governor JB Pritzger, who has previously voiced his intent to sign the bill.
Casino Gambling at Illinois Race Tracks
The bill, when enacted, allows Arlington Park and Hawthorne, the two major Thoroughbred tracks remaining in the Chicago area to operate up to 1,200 slot machines, conduct table gaming, and take bets on sporting events. Fairmount Park near St. Louis in Southern Illinois could have up to 900 gaming positions and conduct sports betting, as well.
No revenue from sports betting would go directly to racing purses. However, the Illinois Thoroughbred Horsemen's Association (ITHA), representing horsemen at Hawthorne and Arlington, believe that if tracks maximize the casino opportunities, now part of the new legislation, purses at the Chicago-area tracks could more than double their current level. That is an increase to $40 million or $50 million, annually.
From David McCaffrey, ITHA executive director:
"This was a great weekend for Illinois horseracing. It will take some time for the benefits to be realized, but the gaming bill's passage provides the basis for a very bright future."
Harness Racing Revival?
Additionally, the legislation permits a new harness track to be built in one of seven townships located within Cook County, which includes Chicago and both Chicago-area tracks. The new venue couldn't be situated within 35 miles of either existing racing facility without the track granting permission. Harness tracks Maywood and Balmoral both ceased operations in recent years. Only a truncated harness meeting remains at Hawthorne.
Illinois is remembered as major Standardbred racing state. However, the harness racing industry has been suffocating at a faster rate than the Thoroughbreds because it's significantly less popular than Thoroughbred racing. Increased racing opportunities in neighboring Indiana, where the track operators have long been able to operate full-fledged casinos have been especially devastating to the sport.
Hawthorne president Tim Carey said Hawthorne is applying for the maximum 1,200 gaming positions available to them in the legislation. He says that the historic, family-owned track, located in Stickney, might have sports betting ready for the 2019-20 National Football League season. Some sort of casino may be operating in about a year. Stickney is just southwest of Chicago. Arlington, in the northwest suburb of Arlington Heights, is owned by Churchill Downs Inc. (CDI).
Just how CDI will handle its new gambling opportunities at Arlington is unclear. That's because CDI has a majority interest in Rivers Casino, the state's largest casino that's situated just 13 miles away from the track, in Des Plaines.
The bill authorizes several new casinos statewide and finally allows for a long-awaited major casino within Chicago city limits.  Sports betting will also be permitted there, as well.
How the New Law Bolsters Horse Racing
The new legislation will fortify horse racing in the state because it specifies minimum racing dates for tracks that take on a casino license. If one casino license is issued to a Chicago track, that track must run 110 days the year it's awarded, 115 the next, and 120 per year afterwards. If two casino licenses are issued to Chicago tracks those numbers rise to 139, 160, and 174. Fairmount would be required to run at least 700 races per year if it receives a gaming license. The legislation also boosts purses for Illinois-bred horses and monetary awards paid to the state's breeders.
An entity issued a gaming license must reserve its position within 30 days of the bill's adoption date or submit a written request seeking an extension.
Online and mobile sports betting will also be permitted. Sports stadiums with seating for more than 17,000, such as Wrigley Field and Soldier Field can also conduct sports betting in Illinois. Wagering on Illinois college sports teams such as Northwestern and the University of Illinois is barred.
The Illinois Racing Board had been exploring allowing historical racing machines, a slot machine-like terminal that operates through a pari-mutuel formula. However, that effort is now likely to be abandoned.