With the Memphis Grizzlies on the brink of elimination and down 3-1 against the Golden State Warriors, there's a strong chance that point guard Ja Morant won't play in Game 5 due to a knee injury.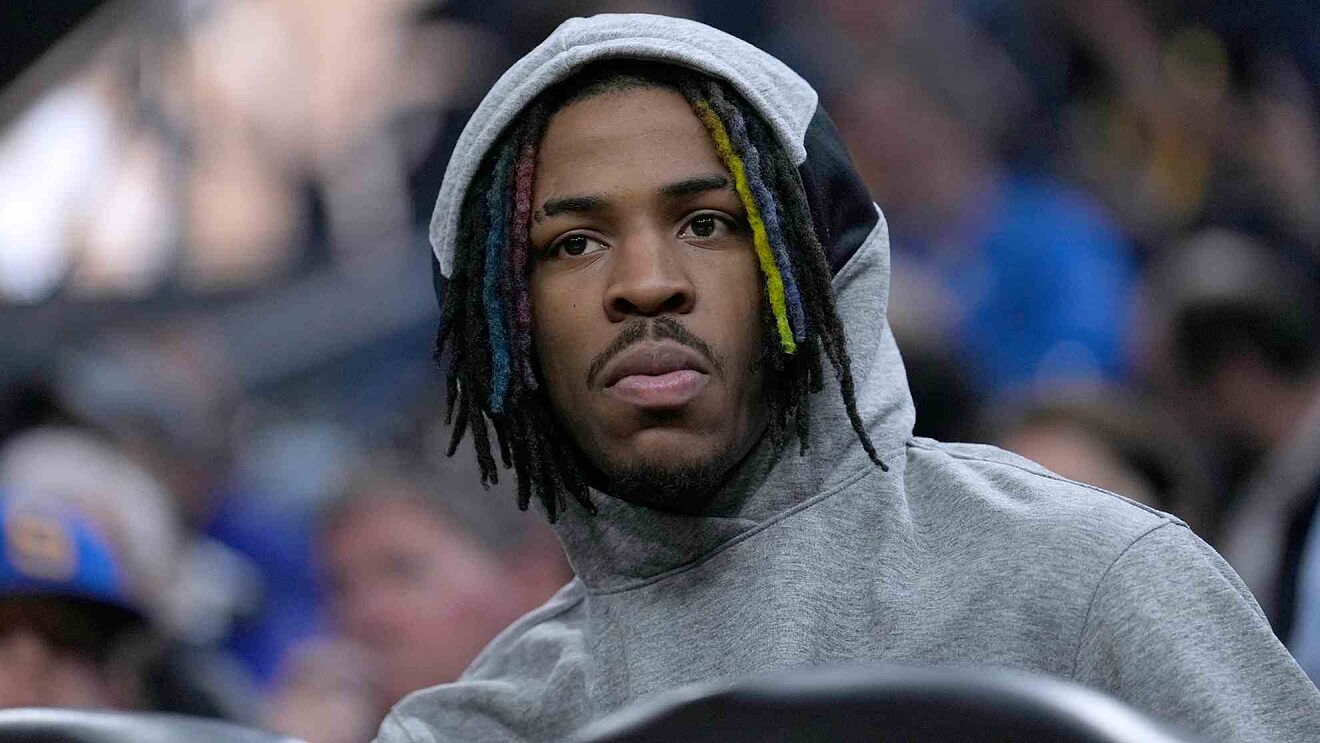 The Grizzlies listed Morant as doubtful to play in Game 5 in Memphis on Wednesday night, and the team believes he's dunzo for the remainder of the series.
Morant suffered a knee injury during a 30-point blowout loss in Game 3 on Saturday in San Francisco. He exited midway through the fourth quarter and never returned. He sat out Game 4 on Monday, which the Grizzlies lost by three points. Morant finally underwent an MRI on Tuesday when he returned to Memphis. The MRI revealed a bone bruise.
The Grizzlies opened as a +3 home dog in Game 5, but the line moved to +4 when the team hinted that Morant is doubtful to return for the series.
During the regular season, Morant missed 25 games, including two weeks with a sore knee. The Grizzlies went 20-5 without Morant in the lineup in those games. In the postseason, the Grizzlies are 0-1 without Morant.
The Warriors are now -5000 odds to win the series and advance to the Western Conference Finals. The Grizzlies are +1800 odds to rally from behind to win three-straight games and upset the Warriors.
Morant dunzo?
The Grizzlies missed Morant's scoring and playmaking abilities during a Game 4 loss on Monday.
"You know how Ja is in the fourth quarters," said Jaren Jackson Jr. "He dominates pretty much every fourth quarter. I've got to look at it, see how the looks were for sure, but I think we were just missing. We just missed."
During the second-round series against the Warriors, Morant averaged 38.3 points, 8.3 assists, and 6.7 rebounds per game. He exploded for 47 points in a huge victory in Game 2, which tied a career-high. During the two losses against the Warriors, Morant scored 34 points in both of those games.
The Grizzlies, especially Morant, insist his knee injury was triggered by a "dirty play" from Jordan Poole in the fourth quarter of Game 3. Replays showed Poole inadvertently grabbed Morant's knee when he fought for a loose ball during a double team with Andrew Wiggins.
The league office didn't find that Poole engaged in any uncouth behavior, and didn't discipline him.
It looked like Morant actually tweaked his knee during a defensive play at the start of the third quarter. He bumped into Klay Thompson during a close-out. Yet, the Grizzlies are adamant that Poole caused Morant's injury.
This appeared to be the play where Ja Morant actually injured his knee, bumping Klay Thompson on the shot contest.pic.twitter.com/qp8en3k08I

— ClutchPoints (@ClutchPointsApp) May 8, 2022
Check out more of OG's coverage of the 2022 NBA Playoffs.