In 2018, Florida voters overwhelmingly decided that greyhound racing should be shut down in the Sunshine State by the end of 2020. Now, some of the few tracks remaining may close even earlier than anticipated due to the coronavirus outbreak.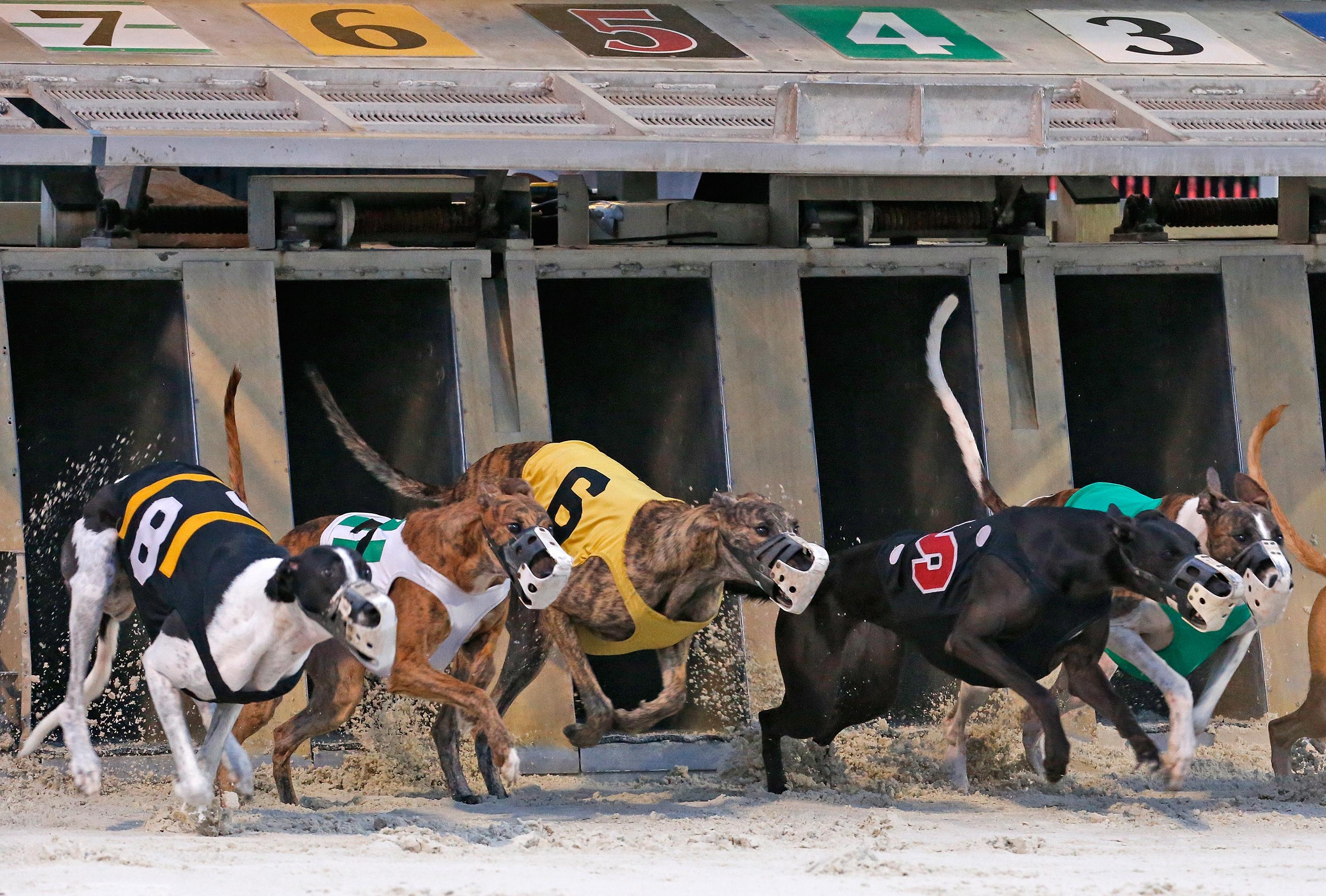 Last Friday, the Daytona Beach Racing and Card Club announced it was holding its final day of races a little more than a week before it had planned to stop racing.
COVID-19 Scraps Closing Celebration

The final greyhound card at the track featured 14 races, after which the facility shut down. The track closed its associated poker room earlier in the day. The closure ruined plans to have a special sendoff for the track on March 28.
"We had a big celebration planned for next week, but unfortunately, we'll be unable to do that," Daytona director of operations Mike Stringer told his employees, via The Daytona Beach News-Journal.
Daytona isn't the first Florida greyhound racing track to close, and it won't be the last. As many as 11 dog tracks were active in Florida before the 2018 referendum, but some closed soon after the legislation passed. And while some tracks had plans to continue racing right up until the Jan. 1, 2021 deadline, the COVID-19 outbreak may mean they never run another race again.
While many have accused the greyhound racing industry of rampant abuse of the dogs that run these races – both during and after their careers – Florida tracks have committed to finding homes for their greyhounds after they close.
"Our commitment, in partnership with our racing kennels, is to make sure every greyhound under our care finds its forever home," Daytona president Fred Guzman said last October. "We know it's going to take many months to adopt out our greyhounds, and we don't want to risk being in the flood of greyhounds hitting the adoption market later in the year."
Greyhound Racing Shuts Down in UK, Ireland
In other parts of the world, greyhound racing – much like horse racing – has been seen as an activity that could continue for fans and bettors, even as most of the sports world shut down. But after remaining active for as long as possible, greyhound racing is running into the reality of the coronavirus pandemic.
On Tuesday, the Greyhound Board of Great Britain (GBGB) canceled all greyhound racing in the UK following a statement by Premier Minister Boris Johnson, who issued a stay-at-home order for the entire nation.
"In responding to tonight's PM's announcement we have to suspend all racing as this is the responsible thing to do," GBGB managing director Mark Bird announced Monday night. "The GBGB has planned for this eventuality and we are ready to meet it head-on. I firmly believe that the UK greyhound racing community are of the same stoic mind. Let's remain calm and we will carry on."
SUSPENSION OF GREYHOUND RACING AND NEW COVID-19 GREYHOUND CARE PAYMENT SCHEME

Read the full statement on https://t.co/uwYII0bYdB#GoGreyhoundRacing pic.twitter.com/4S2Nilb1QN

— shelbourne park (@shelbournepark) March 24, 2020
On Tuesday, races were still going forward at a minimum of two tracks in Ireland – with those races being simulcast at many other facilities worldwide. However, the Irish Greyhound Board announced that it would suspend all racing after midnight on Tuesday in compliance with new government regulations.