The beleaguered California racing industry received a booster shot Wednesday when Golden Gate Fields announced it will resume live racing on May 14. The announcement came after the Northern California track received provisional approval from Alameda County Health officials.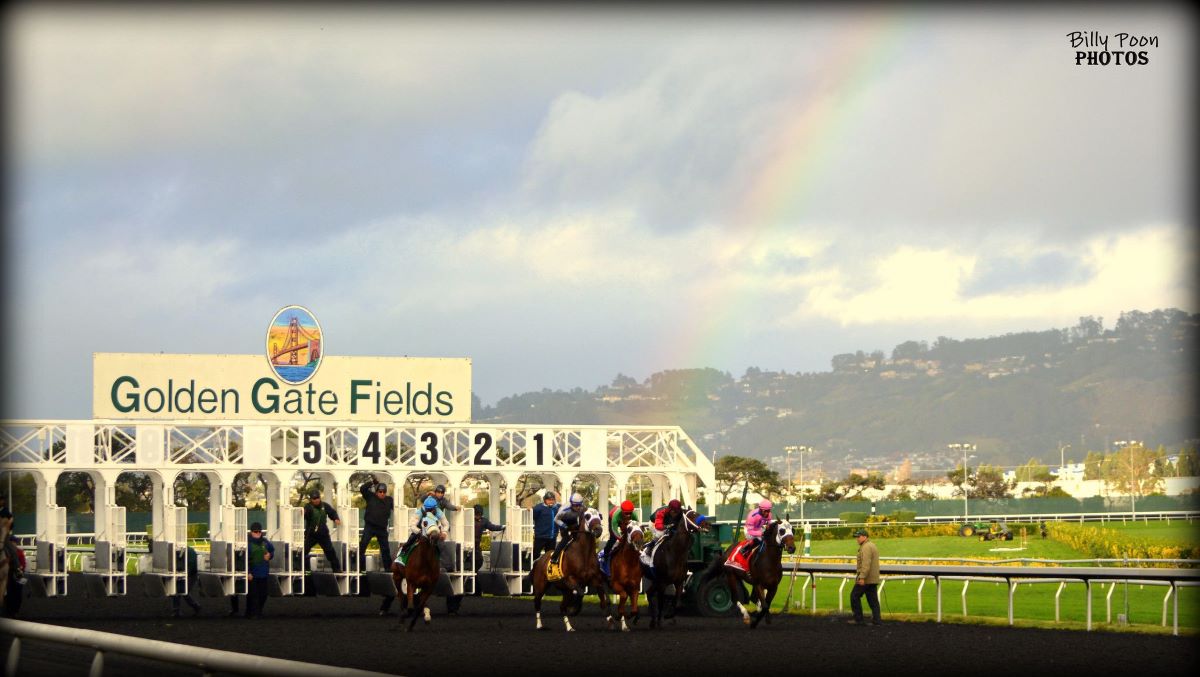 The west Berkeley track closed for live racing on April 2 when county health officials shuttered the facility due to the COVID-19 pandemic. It will race without spectators and will only allow essential personnel onsite when it reopens, much as it operated before its closure five weeks ago. Track officials said in a statement they are working with county officials on establishing health protocols.
The track reported no known instances of COVID-19 among its more than 400 backstretch workers. They are the front-line of those deemed essential to care for the more than 1,200 horses stabled there.
We are appreciative of the cooperation we received from the Alameda County Health officials to protect their citizens while providing us the opportunity to protect our community by continuing live racing in Northern California," Aidan Butler, the executive director of California racing operations for The Stronach Group, said in a statement.
Saying that the "the health and safety of every person and every horse continues to be our North Star," the statement applauds the decision to reopen Golden Gate as an important step to "re-engage the economic engine" that provides for the track's backstretch workers and horses.
Revamped Schedule Takes Track into June
Except for a special Memorial Day card on May 25, Golden Gate resumes its Thursday-through-Sunday pre-shutdown schedule. Its current meet ends June 14. The statement added the racing condition book is not finished yet. General Manager and Vice President David Duggan told Bloodhorse he plans to run the meet's flagship event – the Grade 3 $250,000 San Francisco Mile – on closing day.
That was one of six stakes races originally scheduled for April 25. Three of the others, all non-graded stakes, were rescheduled for this meet.
"We have lots of horses and owners in Northern California that are ready to race. I expect they will have their fullest fields in many years," Greg Avioli, the president and CEO of the Thoroughbred Owners of California, told Bloodhorse.
Focus Shifts to Santa Anita
Owned by The Stronach Group, Golden Gate joins Los Alamitos in Orange County as California's open tracks. That gives California live racing on both ends of the state. But the other California TSG track, iconic Santa Anita Park, still awaits Los Angeles County's formal approval for reopening. It plans to reopen on May 15, pending the removal of the county's "safer-at-home" order set for that day.
If and when Santa Anita reopens, Cal Expo near Sacramento will remain as the state's only shuttered track outside of Del Mar. That San Diego-area track doesn't open until July.