Gennady "Triple G" Golovkin will face Sergey Derevyanchenko for the vacant IBF and IBO middleweight world championships at New York's Madison Square Garden on Saturday, though most of the boxing world is more interested in when — and if — GGG will fight a third bout against Canelo Alvarez.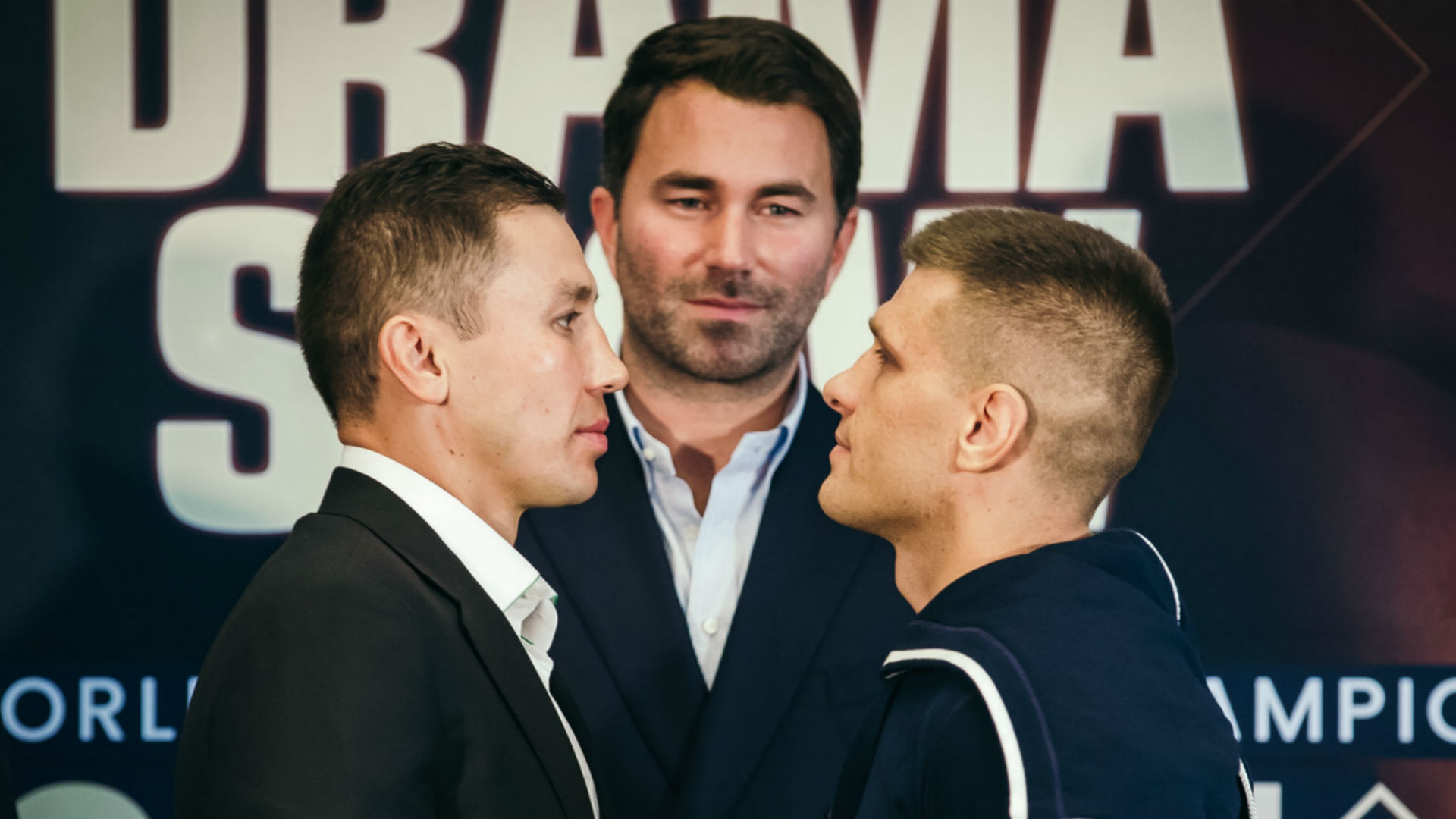 Golovkin is a heavy favorite over Derevyanchenko, with FanDuel Sportsbook listing Triple G as a -650 pick over the Ukrainian, who can be backed at +400 odds.
Golovkin Says Canelo Rematch is Coming
Golovkin (39-1-1, 35 KOs) may well be focused on his fight this Saturday, but when it comes to the press, they only want to ask about Alvarez. Triple G says he's okay with that, though he doesn't necessarily understand it.
"I'm not tired [of the Canelo questions], but it is interesting to observe you asking those same questions on and on again," Golovkin said during a Wednesday media session. "We have a lot of different things to talk about. We have a lot of interest subjects and topics, and you asking about Canelo tells something about you as journalists. Explore better options."
Golovkin later told USA Today Sports that he expects to fight Alvarez again at some point, though he's not sure when that will happen. The two men fought to a controversial draw in 2017, and put on another classic in 2018, when Canelo won by a razor-thin majority decision.
"Canelo is the one who keeps running away, who keeps running away from the fight," Golovkin told USA Today. To be honest, all of the dirt that is connected to the team, I don't even want to touch it."
Derevyanchenko Gets Second Shot at Title
If Golovkin has other things on his mind, that's not an issue for Derevyanchenko (13-1, 10 KOs). Last October, he suffered his only loss, a split decision defeat to Daniel Jacobs in a fight for the IBF middleweight title. That bout also took place at Madison Square Garden, and Derevyanchenko is ready for a second chance at taking a championship belt in New York.
Sergey has prepared for the best [version of] Triple G he could possibly face," trainer Andre Rozier told BoxingNews24. "Without dispelling any game plan, you have to keep Triple G uncomfortable. We all know that Triple G fires combinations in sessions of three. It's one, two, hook or one, two, down. And you just have to make sure that you're not there receiving those three, and keep him off balance."
It will come as a surprise to most if Derevyanchenko pulls off an upset on Saturday, but there are reasons for hope. The Kazakh superstar is now 37 years old, and could be leaving his prime. And with a strong amateur background that makes him technically sound, Derevyanchenko could have the recipe for success against one of the most feared men in the boxing world.
"If the best version of my guy shows up, he wins," Rozier said. "Sergey is winning on Saturday night."