Leaving college to pursue an NFL career was a major decision for Georgia QB Jake Fromm, and one the junior signal caller didn't take lightly. Whether or not skipping his senior year turns out to be the "right" decision for Fromm will be determined by the time April's NFL draft comes to a close.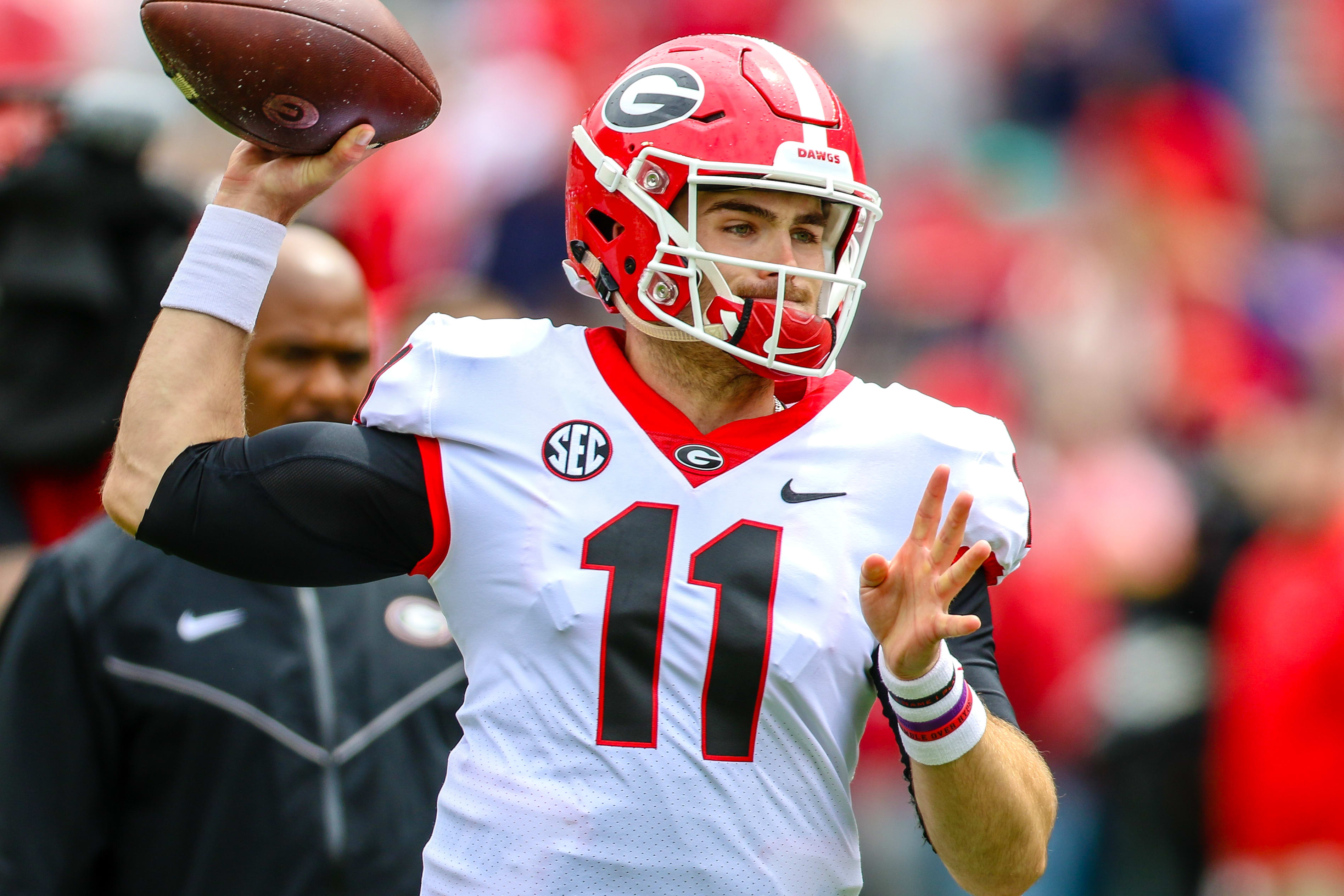 Fromm told reporters at the Sugar Bowl that he hadn't begun to think about his future after the season, but would consider his options after the game. He also said he would consult with Georgia coach Kirby Smart and his own family. He told the Atlanta Journal Constitution he might also seek a little divine intervention along the way.
"Just pray," Fromm said. "I know God is not going to give me anything I can't handle, so I'm always going to be ready for it."
On Wednesday, Fromm announced his decision on social media, sending out a brief tweet.
"Go Dawgs and God Bless," Fromm wrote.
Whether or not Fromm's prayers will be answered remains to be seen as he joins Alabama junior quarterback Tua Tagovailoa, who is also leaving school early. Tagovailoa, who is recovering from a hip injury, announced on Monday he was entering the draft.
Fromm Joins Loaded QB Class
Most NFL Draft experts have Fromm as the fifth or sixth best quarterback in the 2020 NFL Draft. LSU's Joe Burrow, who won the 2019 Heisman Trophy, is the overwhelming favorite to be taken first by the Cincinnati Bengals. He is -1250 at Fan Duel. Ohio State defensive end Chase Young is next at +550.
Despite suffering a serious hip injury in November, Tagovailoa is the No. 2 ranked quarterback. He is listed at +1600 to be the first pick. Oregon's Justin Herbert is No. 3, and is +2500. Jacob Eason, the player who lost the starting job to Fromm at Georgia and transferred to Washington, is fourth. He has +15000 odds, as does Utah State QB Jordan Love.
Fromm is listed at +25000 to be the first overall selection. Several draft experts said it is more likely he will be taken in the second, third or fourth rounds. ESPN's Mel Kiper Jr. ranked Fromm as the fifth-best quarterback eligible for the 2020 NFL Draft.
Mistake Leaving Early?
The question now is, did Fromm hurt his draft status by entering a draft filled with so many other talented quarterbacks? Former Georgia quarterback D.J. Shockley, who is an analyst with the SEC Network, told the Atlanta Journal Constitution Fromm made the right decision.
"I don't think what he did in the next year would help or hurt him at all," Shockley said. "He's played three years in the SEC and that speaks volumes. You've seen him in big games, you've seen him lead his team, you've seen how he works and prepares. Ultimately, him leaving now probably bodes well for him. Scouts know exactly who he is."
Fromm was 35-6 as a starter, including a 13-5 record against Top 25 teams. His 41 career starts were the most among FBS quarterbacks who played this past season. In three years, he amassed 8,236 yards passing, including 78 touchdowns.
On Twitter, Fromm gave coach Smart much of the credit for his success.
"Thank you through the good times and the bad," Fromm wrote. "I always felt your support, and I hope I mean as much to you as you do to me."