The No. 5 Georgia Bulldogs (11-2) won't have their full complement of players when they take the field for the Sugar Bowl on Wednesday, but they're still expected to have enough talent to deal with the No. 7 Baylor Bears (11-2).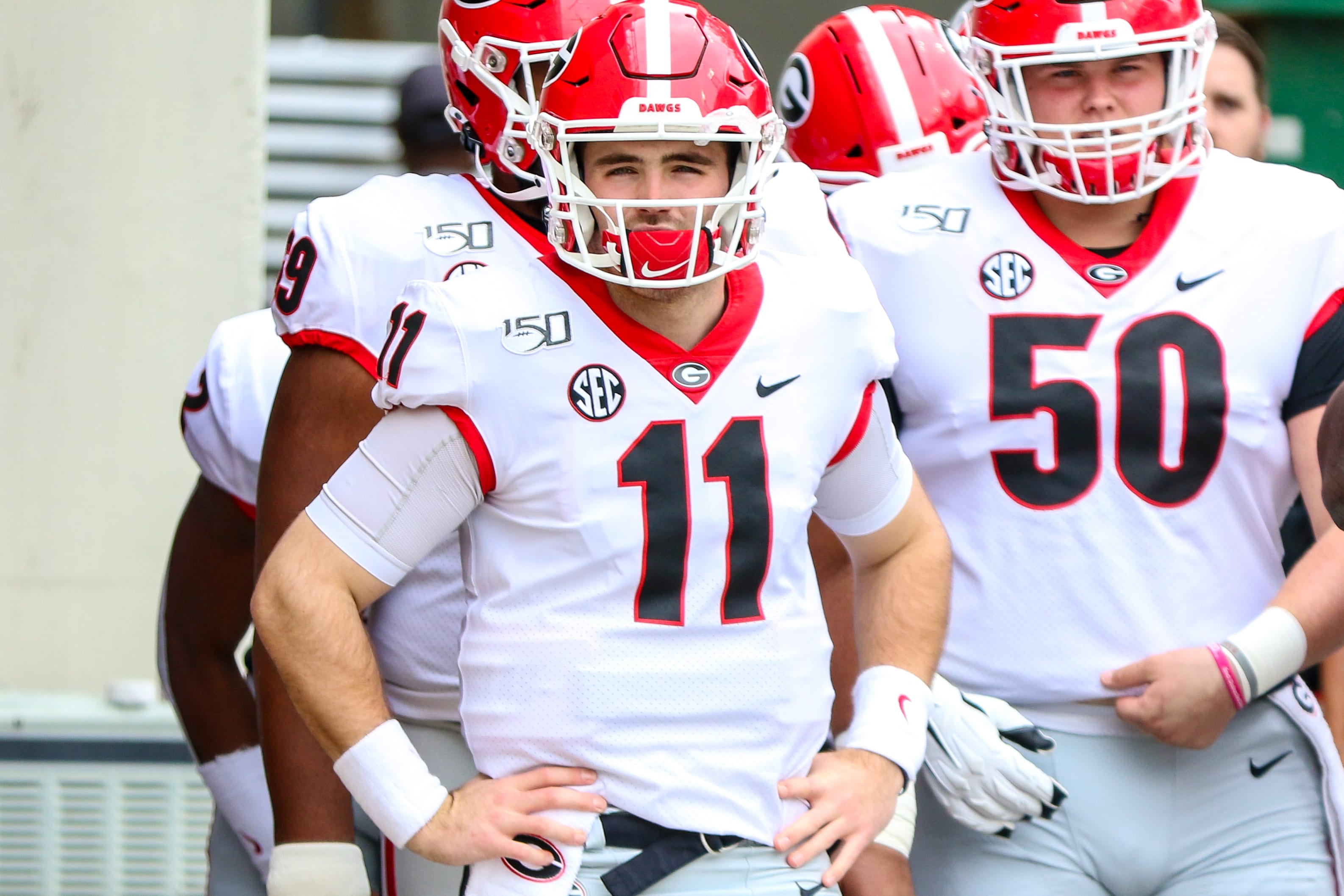 Georgia heads into the Sugar Bowl with the potential for more than a dozen players to miss the game due to a combination of factors, including injuries and pragmatic career decisions by some stars.
Injuries, NFL Prospects Keep UGA Players Out of Sugar Bowl
The Bulldogs suffered a 37-10 loss to LSU in the SEC Championship Game three weeks ago, which knocked Georgia out of College Football Playoff contention. But the squad is still considered one of the most talented in the country, and would likely have been a significant favorite over Baylor if they could field their entire team.
Georgia also boasts one of the deepest rosters in the nation, which is likely why they are still considered 4.5-point favorites over Baylor at FanDuel Sportsbook. The Bulldogs will be without three of their starting offensive linemen – two because they are entering the NFL draft and want to avoid injury, while a third is academically ineligible. Several other players will sit out the game due to injury, including safety J.R. Reed and two receivers, Lawrence Cager and Dominick Blaylock.
According to Georgia head coach Kirby Smart, the absences are just part of the reality of having an elite college football team in the modern era.
"Some of these guys are injured. Some of them didn't academically do what they needed to do, but that's part of college football," Smart told reporters. "With the NFL environment that we have, if we continue to recruit at the level which we've done, this is probably going to be an annual deal where guys decide I'm not going to play in the game based on certain reasons, or whatever they choose. And I respect that … I don't always agree with all of them, but I support them 100 percent."
Rhule Committed to Staying at Baylor
Baylor could have run into similar problems, but coach Matt Rhule says that by and large, his team is in New Orleans ready to play.
"[Wide receiver] Denzel Mims will probably be a really, really high draft pick," Rhule told reporters. "I said to him, 'Hey, you going to play?' Beause that's just kind of the conversation nowadays. He looked at me like I was nuts. He said, 'Coach, we're playing Georgia. Yeah, I'm playing.'"
Baylor had an opportunity to potentially work its way into the College Football Playoff, but lost 30-23 in overtime to Oklahoma in the Big 12 Championship. Baylor's only two losses this season came to Oklahoma, as they also lost a 34-31 decision to the Sooners in November.
That success has led NFL teams in the market for a new coach to target Rhule, who once served as an assistant offensive line coach for the New York Giants. But the Baylor coach says he's not looking to leave the university anytime soon.
"One thing people don't realize is coaches, we pick up our families," Rhule said. "We rip them out of their homes. We rip them out of the places that they are. Sometimes you do that until you get to a point where you find happy. You shouldn't mess with happy … more than money, it's about the situation for my family."