A Chicago gambler rooted hard for his bet on Viktor Hovland to come in, but the PGA Tour rookie couldn't deliver at this week's Waste Management Phoenix Open. Supposedly, the Twitter user who goes by @GuiltGaming placed four wagers totaling $10,714.20 on Hovland to earn his first victory at the TPC Scottsdale course.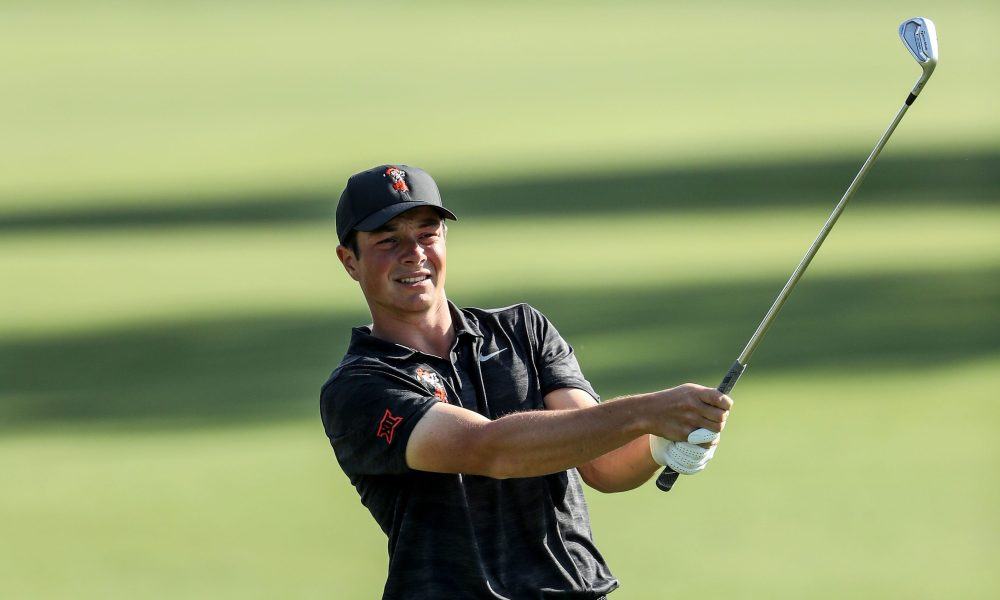 The gambler's four bets were made at FanDuel. The sportsbook limits the amount of each wager, thus the reason for the four separate tickets. If Hovland would have won, the anonymous bettor would be $449,996.40 richer.
The problem was, Hovland was struggling in the Arizona desert. The 22-year-old was just trying to make the cut, much less win the tournament.
The bettor was honest when he was asked about why he picked Hovland:
"When it comes to golf, I literally have 0 clue what the $#&* I'm doing," he posted on Twitter. "Like legit 0 clue. Do not tail my plays. It's all for fun on this end. Tail if you can afford to so we can all be in it together, but I legitimately don't know a thing."
Hovland Doesn't Pay Off, Provides Comic Relief
Hovland shot a first-round 1-under 70 at the Waste Management Phoenix Open, which was good enough to put him in a tie for 47th.
His second round didn't go as well. He shot a 1-over 72 to go even par for the tournament and put himself dangerously close to missing the cut. When he finished his round, he was on the cutline. Several golfers were still on the course that could have bumped the cut to -1, sending Hovland home early.
The running commentary by @GuiltGaming was definitely more interesting than Hovland's second round. He provided his 1,720 Twitter followers with updates on the status of his bet.
While Hovland was on the course, @GuiltGaming pleaded with him to make a birdie on the last two holes. He offered money to random followers if Hovland got to 1-under.
"If Viktor Hovland makes the cut, just to keep us alive, I'll give 2 people $100, that's it, just make the cut so we can sweat SOMETHING," he wrote on Twitter.
Sad Ending for Hovland, Bettor
Alas, Hovland got bumped when the cutline moved to 1-under par. It was the second cut he has missed in five tournaments this season.
Our gambler was not deterred, however, writing that he'll be back to bet on golf another day.
"If you're think we are done with golf because of Viktor's poor performances than you have no idea what type of degenerate I am. Stay tuned," he wrote.
It didn't take long, though, to spurn Hovland. He ended the thread with this comical tweet.
"Message to Viktor Hovland *His Eyes Only.* On a cold Wednesday evening as the snow shined while it glistened over Lake Michigan I fell in love with a golfer. That golfer was you. I'll never forget the 48 hours we had, they were brisk but wonderful, but I have eyes for another man," he wrote.