In his past life, John Fradkin, the owner of Kentucky Derby Trail runner Rombauer, was a successful institutional bond salesman for Citigroup. This means he understands the risk/reward dynamic as well as anyone.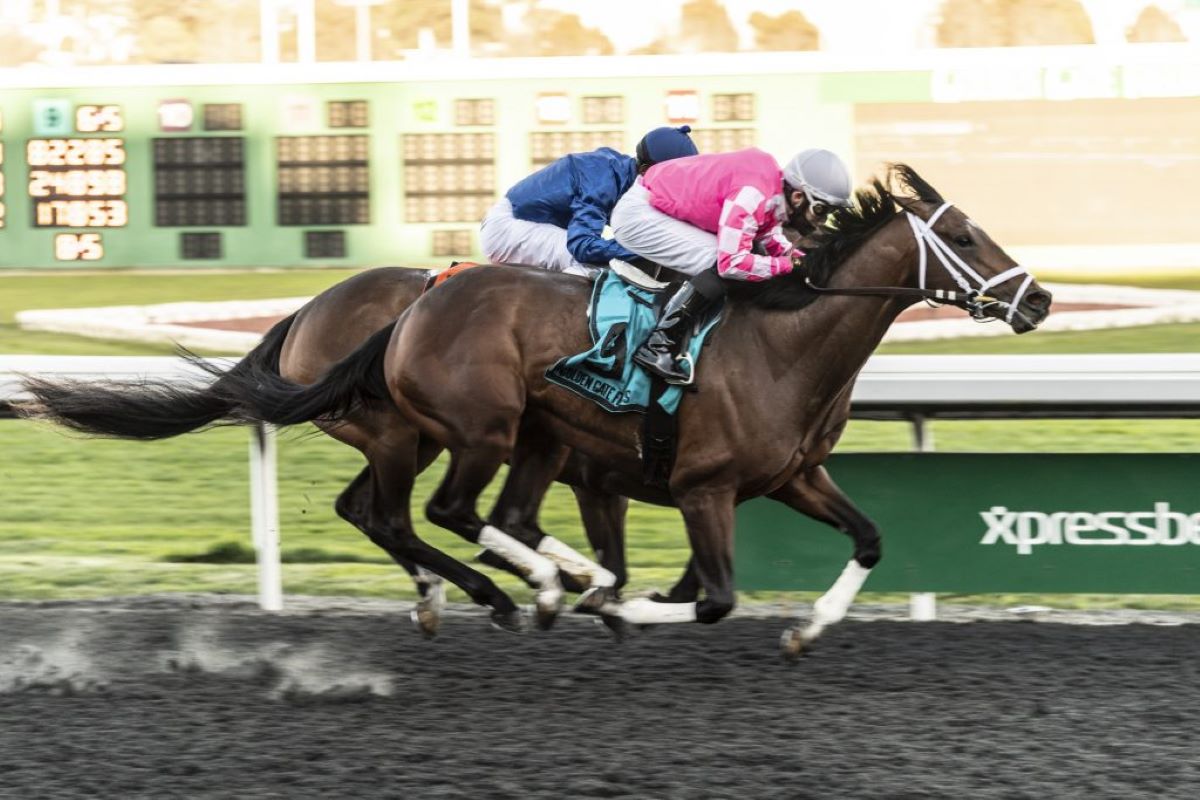 This, in turn, explains why Fradkin took the long way home for Rombauer. Instead of running him in Saturday's Santa Anita Derby at his home track, Fradkin shipped the Southern California-based Rombauer back to the Kentucky-bred colt's roots for Saturday's Grade 2 Blue Grass Stakes at Keeneland.
"Our decision to run in the Blue Grass was primarily an ABB decision: avoid Bob Baffert," Fradkin told Keeneland's Amy Owens.
Did we mention how Fradkin understands risk? Sending Rombauer to Keeneland means Fradkin avoids the Hall of Fame trainer and his armada of Derby prospects, and that means Rombauer won't face Medina Spirit and Defunded in the Santa Anita Derby.
Trading one minefield for another 2,000 miles away
But Fradkin learned the Derby trail is laced with mines, no matter where you step these days. Waiting for Rombauer in the Keeneland starting gate is perhaps the biggest mine on the Derby trail, Champion 2-Year-old Essential Quality. The last time these two met was at Keeneland in the Grade 1 Breeders' Cup Juvenile last November. Essential Quality won. Rombauer finished fifth.
The morning line reflects what kind of minefield Fradkin and Rombauer must navigate. Essential Quality is the 3/5 favorite. Rombauer is 15/1.
"At the time we made the decision (to run the Blue Grass), we thought it would be a relatively short field," Fradkin said. But others must have felt the same way, as Hush of a Storm, Keepmeinmind and Untreated all became late additions to the field. It should be an interesting race."
Rombauer 1-for-1 in 2021
Hush of a Storm scratched out of last weekend's Grade 3 Jeff Ruby Steaks, where he was the 4/1 second favorite, to run the Blue Grass. Keepmeinmind finished second in the Breeders' Futurity to Essential Quality, and third to him and Hot Rod Charlie in the Breeders' Cup Juvenile.
Along with Keepmeinmind's dismal sixth in the Rebel Stakes at Oaklawn last month, that explains why trainer Robertino Diodoro opted for Kentucky this week instead of the Arkansas Derby next week.
As for Rombauer, his lone 2021 start went much better than Keepmeinmind's. He won the Feb. 13 El Camino Real Derby on the Golden Gate Fields synthetic track with a marvelous last-to-first stretch drive. He and his career-best 95 Equibase Speed Figure beat filly Javanica by a neck. The same Javanica who will be the third favorite in Saturday's Grade 2 Santa Anita Oaks.
Rombauer beat Spielberg in the American Pharoah
While that listed stakes win represents Rombauer's only stakes victory, he is stakes-tested against his fellow Derby trail sophomores. Before the Breeders' Cup Juvenile, there was his second to Get Her Number in the Grade 1 American Pharoah last September at Santa Anita.
Rombauer is already more reward than risk for Fradkin and his wife/co-owner, Diane. He's already banked $210,500, making him the top-earning colt the California couple – who primarily own broodmares — ever owned. Rombauer owns two wins and that second in five career races.
"Rombauer was always a nice mover, and he's an intelligent, curious horse," Fradkin said. "We had a lengthy, memorable interaction with him in September of his yearling year in his paddock, where he chose to play with us for a lot longer than most horses will do. I think he likes humans more than most horses."
Could Rombauer close the deal in the stretch again?
Fradkin started handicapping horses in his late 20s, so he understands what he has in play with Rombauer. The risk/reward dynamic already looks like house money, no matter where the son of Twirling Candy finishes on Saturday.
"I think the race will be run somewhat like a European turf race," Fradkin said. "It will be all about acceleration in the stretch, and that's not a bad thing for Rombauer. Hopefully, (jockey) Florent Geroux can work out a good trip for us."