The slew of college basketball underclassmen eligible for the NBA Draft are slowly making their intentions known. Three high-profile players announced this week their intention to give up their NCAA eligibility to instead play professionally.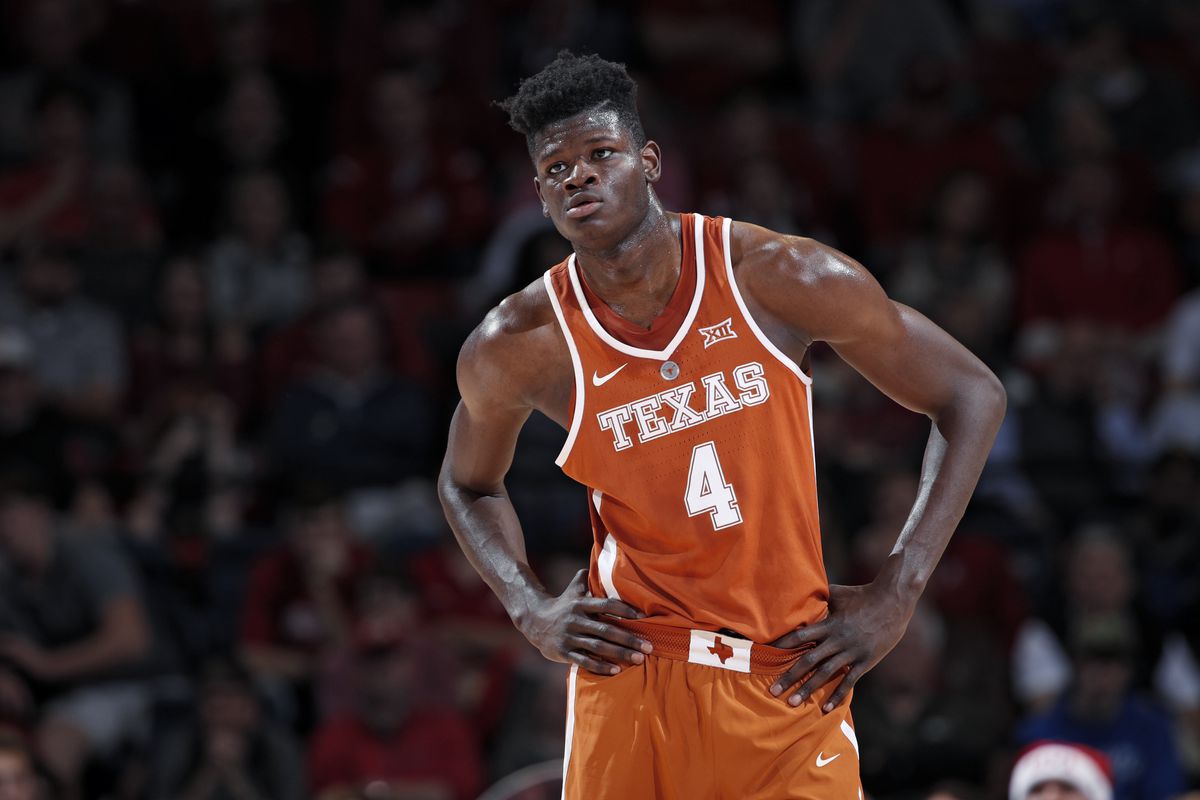 Arizona's Deandre Ayton, Oklahoma's Trae Young, and Mohamed Bamba of Texas all publicly declared they will forego any more time at their universities and enter the June 21 draft. All could make these declarations after their teams' early elimination from the 2018 NCAA Tournament.
All three freshmen have employed an agent and are now unable to return to their respective college squads. NCAA rules allow underclassmen to "test the waters" and go through the pre-draft process while retaining next year's eligibility, provided they do not hire an agent. They have until 10 days after the May 16-20 draft combine to make a decision on whether to go pro or return to school.
Early Decisions
Ayton, a center projected to be the No. 1 pick by most experts, took to Twitter to announce his intentions.
"I'm so blessed for the opportunity I had at Arizona," he tweeted, "and I'm excited to announce I will be entering the 2018 NBA Draft."
The Pac-12 Player of the Year from the Bahamas will be highly coveted by NBA teams. He is 7-feet, 1-inches tall and weighs 260 pounds. The big man averaged 20.1 points on 61 percent shooting and 11.6 rebounds per game.
The star 19-year-old was the focus of a report that landed coach Sean Miller in hot water for discussing a $100,000 payment to get him to attend the school. ESPN exposed the college basketball recruiting scandal, but Ayton was able to continue playing. The Wildcats, however, were knocked out of the NCAA Tournament in the first round.
Young's team, Oklahoma, suffered the same 2018 March Madness fate, losing in the first round to heavy underdog Rhode Island. Though Young's father reportedly wanted him to stay in college, the point guard decided to turn pro. He is a top-10 pick on most mock drafts.
Texas was also shocked in the first round, losing to Nevada, so Bamba was free to leave. The seven-footer did so on Tuesday releasing a statement that he was not returning to the Longhorns.
More Players to Come
As teams get knocked out of the NCAA Tournament more athletes will decide their future. Some may already have, but are waiting to tell the public what they will be doing next year.
Some teams will take a hit, with multiple players leaving. Michigan State is expected to lose freshman Jaren Jackson and sophomore Miles Bridges. The two did not say what their plans were after the Spartans lost in the second round to Syracuse in the second round.
Bridges surprised coach Tom Izzo last year when he returned to school. He thought he had lost his star guard. The reality that he is probably gone this year set in after the upset.
"Sure, we'll miss a great player in Miles, probably, and if that happens, that happens," Izzo said. "I've been fooled before so I won't say what will happen."
Another team that could get hit is Duke. The Blue Devils, who are still in the NCAA Tournament and play Syracuse in the round of 16 on Friday, have two potential departures.
Freshmen power forward/center Marvin Bagley III and center Wendall Carter Jr. are both expected to leave after the team's season. They are both projected to be top 10 picks.