Notre Dame just missed out on a berth in the College Football Playoff, finishing at No. 5 in the final CFP rankings. But the Fighting Irish will still get the change to play in a major New Year's Day game as they take on Oklahoma State in the Fiesta Bowl on Saturday.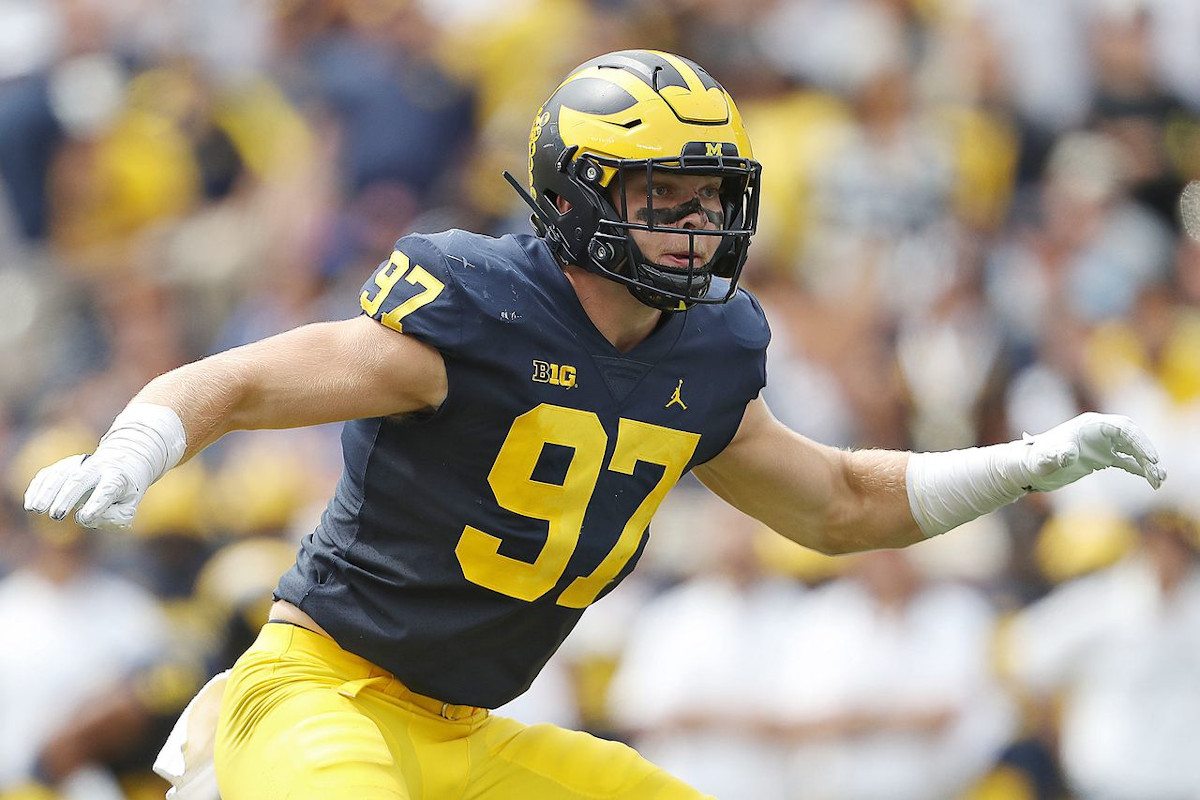 Oklahoma State (11-2) had a shot to play their way into the playoffs as well, but lost 21-16 to Baylor in the Big 12 Championship.
Both teams play up prestige of Fiesta Bowl
That effectively eliminated the Big 12 from contention in terms of the national championship picture.
Meanwhile, Notre Dame (11-1) sat and waited during championship weekend, as the independent cheered for chaos to open a playoff path. The Fighting Irish's only loss of the season came to undefeated Cincinnati, giving the Bearcats the edge in the committee's eyes. When Alabama beat Georgia in the SEC Championship, and Michigan held off Iowa in the Big Ten title game, that closed the door on Notre Dame.
If Notre Dame felt disappointed to be playing in the Fiesta Bowl, head coach Marcus Freeman didn't show that ahead of the game.
"This is an extremely unique opportunity for this team, for myself included," Freeman told reporters. "We are excited to play a really, really good Oklahoma State team, and to be at such a prestigious Fiesta Bowl."
Oklahoma State head coach Mike Gundy also expressed excitement over playing in the Fiesta Bowl. In particular, he pointed to the prestigious opponent lining up on the other side of the ball as a reason to look forward to the matchup.
"I think there's five helmet logos that stand out to all of us in college football…Notre Dame is one of them," Gundy told reporters. "I think most of us that have followed college football for a long time would say that Notre Dame's helmet is going to stand out across the country."
Oklahoma State looking for defensive mastermind
Oddsmakers see these teams as roughly evenly matched. FanDuel Sportsbook lists Notre Dame as a slim one-point favorite heading into the Fiesta Bowl.
One challenge for Oklahoma State could come in defensive play calling. Defensive coordinator Jim Knowles accepted a job at Ohio State. That means Gundy is going to give three assistants shared play calling duties for the defense: safeties coach Dan Hammerschmidt, cornerbacks coach Tim Duffie, and defensive line coach Joe Bob Clements. Gundy admitted it could be an audition for a more permanent role.
"My job is to be as fair as possible to everybody involved, but I also have the ultimate responsibility of doing whatever is best for Oklahoma State football," Gundy said. "That's why I have used the last three weeks to take all of this in."