The Cincinnati Bearcats have risen to No. 7 in the AP Poll, and have a realistic chance of becoming the first Group of Five team to fight its way into the College Football Playoff. But to do so, the Bearcats need to stay undefeated and score some big wins along the way, which they hope to do on Saturday when they visit No. 9 Notre Dame.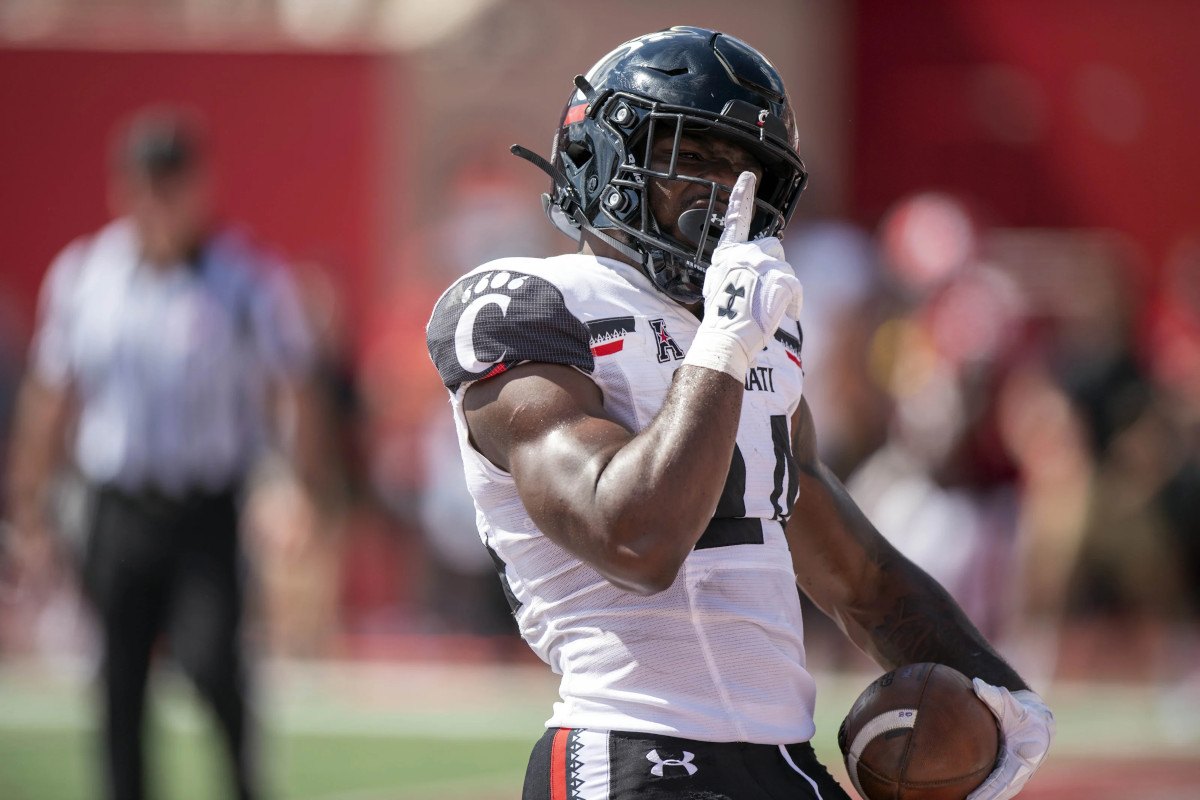 The Fighting Irish have struggled at times to establish themselves as an elite team this season after reaching the College Football Playoff last year, meaning Saturday's matchup provides an opportunity for both teams to get a badly needed marquee win.
Kelly: Notre Dame 'not a finished product'
Notre Dame (4-0) picked up a huge win last week, defeating Wisconsin 41-13. But their record includes an overtime win over winless Florida State, as well as a three-point victory at home over lowly Toledo. That makes it hard to figure out exactly where the Irish stand among playoff contenders.
Head coach Brian Kelly says his team is a work in progress, but one that he has confidence in.
"They're young, they're so inexperienced, but the one thing that they do have is they understand how to win," Kelly told ESPNU Radio. "They keep play, they play one play at a time and they put themselves in a position that late in the game. They find a way to win and so yeah, there's a lot of work left. We are not a finished product by any means, but at the end of the day it's a group that is still working their way into a good position with an opportunity this weekend to play a top 10 team."
Cincinnati hardly fits the profile of a mid-major right now. The Bearcats ran the table in the American Athletic Conference last season to make a case for College Football Playoff inclusion. Ultimately, Cincinnati ended up in the Peach Bowl against Georgia instead, losing 24-21 to ruin an otherwise perfect season.
Bearcats look to impress CFP committee
Now, Cincinnati finds itself back in the playoff conversation. A win at Notre Dame could provide the kind of high-profile win that makes it impossible for the CFP committee to exclude another undefeated Bearcats team.
"Obviously, it's a bit game anytime you play Notre Dame," Cincinnati coach Luke Fickell told ESPN. "Notre Dame is obviously a top five program and it just happens to be a year when we're both really good and ranked high. But I think that more than anything, you got to go about the process of making sure you stay focused and not spending too much of your emotions worried about all the other things that are going on with it, because it's two top 10 teams."
While oddsmakers predict a tight matchup, Cincinnati comes in as the slight favorite. FanDuel Sportsbook posts the Bearcats as a two-point pick on Saturday. A Notre Dame win wouldn't represent much of an upset though: the Irish are a +105 pick to win outright over the Bearcats (-125).