In a different twist on "Derby Fever," Tampa Bay Derby winner King Guillermo became the latest Kentucky Derby casualty, scratching from Saturday's race due to a fever.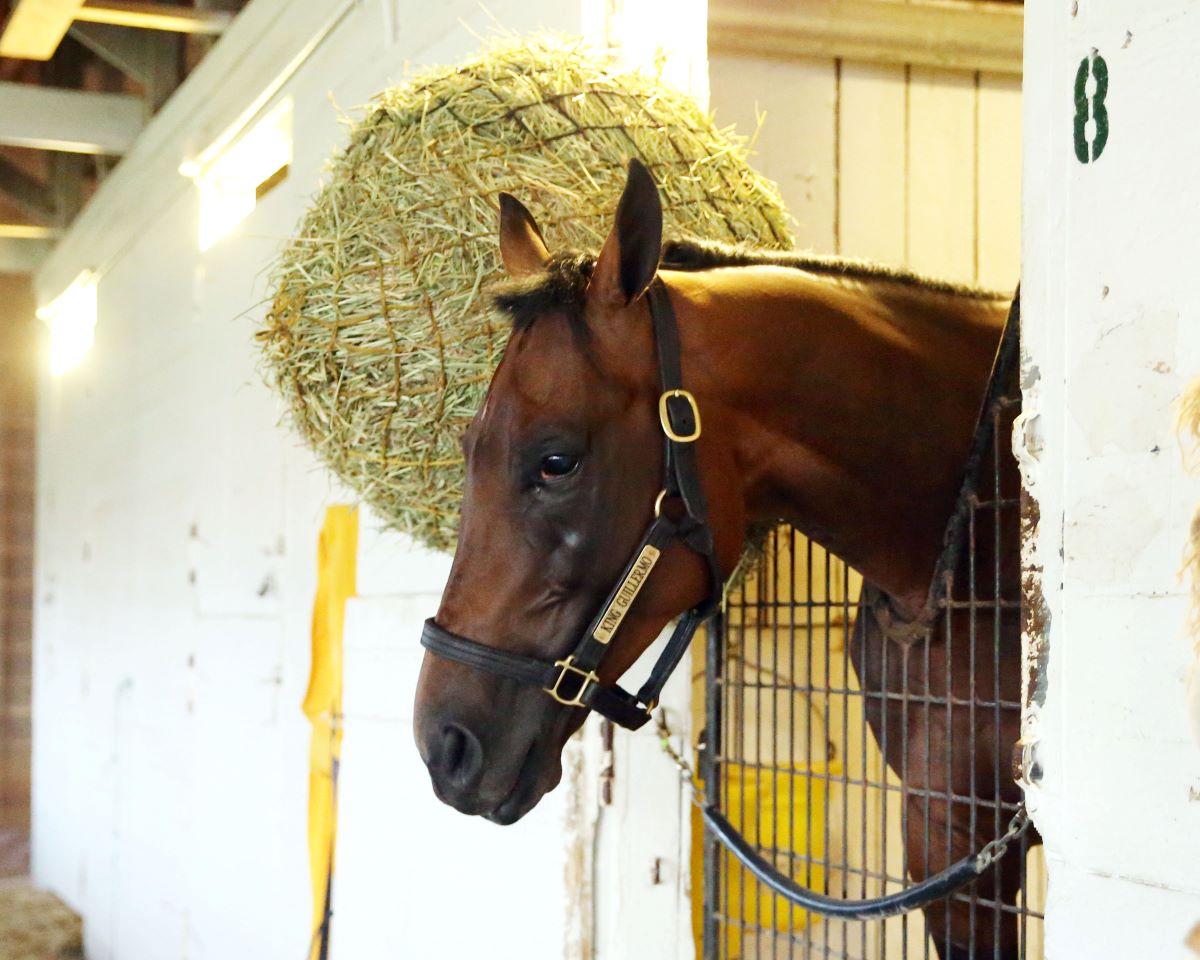 King Guillermo's connections, owner Victor Martinez and trainer Juan Carlos Avila, discovered he had a fever Wednesday afternoon. They turned matters over to veterinarians, who confirmed the fever. Martinez and Avila held him out of Thursday morning workouts, then decided to pull King Guillermo from the Derby in the afternoon.
Unfortunately we will not be running this Saturday at the KD, a fever yesterday afternoon took us away from this great dream, first it is the health of our King Guillermo, who will be ready to show that he is one of the best in the country sooner rather than later,

— JUAN C.AVILA (@JCAvila63) September 3, 2020
"The sad part is that Juan said yesterday was his best day here," said Martinez, the former major league baseball standout and five-time All-Star. "When we left the track in the morning following training and came back in the afternoon for feed time, we discovered he had a fever. It's just the sad part about this game."
Especially for Derby rookies and Venezuelan natives Avila and Martinez, who named King Guillermo after his late father. Both were trying to put King Guillermo in the hoofprints of the legendary Cañonero II, the Venezuelan colt who won the 1971 Derby.
"To race in a race like the Derby, we need him at 100%," Avila said. "We aren't going to be able to demonstrate how good he is like this. I think we are going to have plenty of time to show his quality. He's going to be a great horse and everybody knows we have to take care of the horse first. The next step is to try to get him ready for the Preakness and go from there."
That leaves the Derby with 17 starters and post positions unchanged. The two inside posts and the one outside post on Churchill Downs' new 20-post starting gate will remain open.
King Guillermo Offered Major Value for Bettors
A 20/1 morning line and a legitimate option on exacta, trifecta, and superfecta tickets, King Guillermo drew post 6. That was considered ideal for his pace-pressing running style. Two bullet five-furlong workouts at Churchill Downs, on Aug. 15 (59.4 seconds) and Aug. 22 (58.2 seconds) opened more eyes among some horseplayers.
The reason for that was King Guillermo hasn't raced since finishing three lengths behind the now-retired Nadal in the second division of the Arkansas Derby May 2. Two months earlier, King Guillermo burst onto the radar by winning the Tampa Bay Derby at 49/1.
With more than enough Derby points (90), Avila opted to train King Guillermo for the September Derby. In so doing, Avila passed on such lucrative Derby trail tune-ups as the Haskell Stakes, the Blue Grass Stakes, and the Travers.
Unconventional Tactics Could Still Pay Off
Hence the eyebrow-raising at Avila's unconventional tactics. But the two August bullet workouts illustrated that there was a method to Avila's apparent madness.
We'll have to wait at least another month to see if that method pays dividends.