Recognizing a sagging market for yearlings amid the coronavirus pandemic, renowned thoroughbred auction house Fasig-Tipton announced plans to consolidate three yearling sales into one.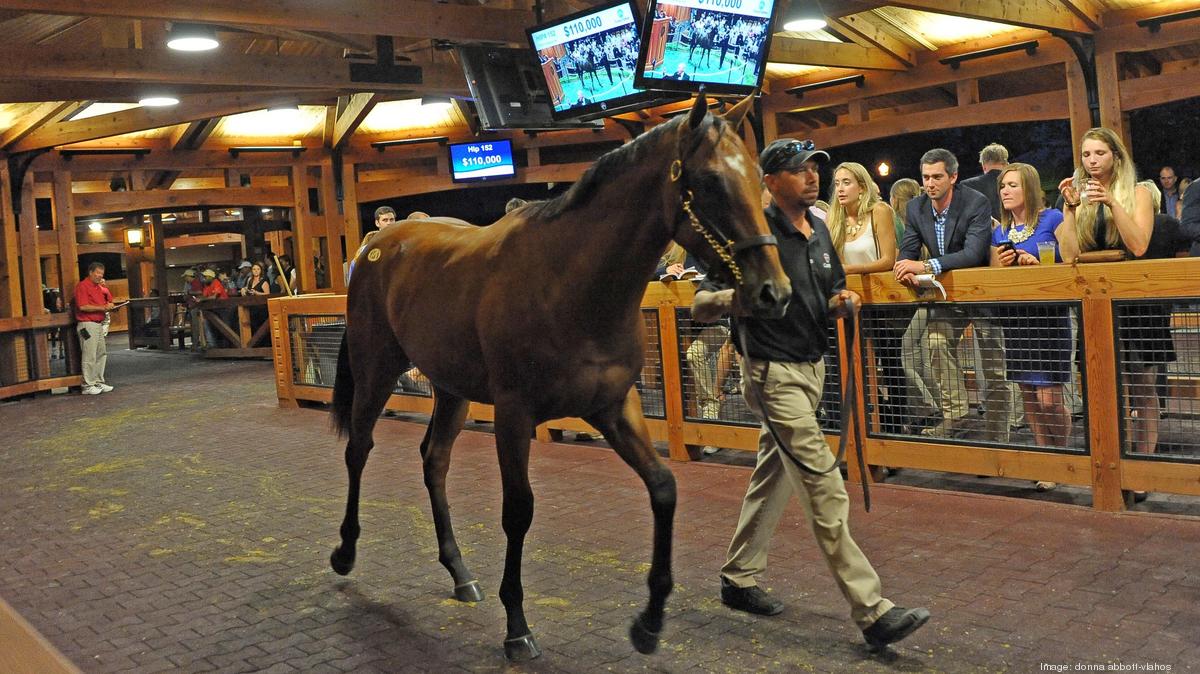 The company merged the Saratoga and New York Bred sales scheduled for July into the 2020 Selected Yearlings Showcase, scheduled for Sept. 9-10 at its Lexington, Kentucky offices.
"2020 has been a difficult year so far, and we are all being forced to make decisions that we never envisioned having to make," Fasig-Tipton President Boyd Browning said in a release. "We waited as long as possible to come to these determinations, conducting our due diligence to ensure we make informed decisions that are in the best interests of our buyers and sellers."
Earlier this month, the company said it will offer online bidding at all future live auctions, starting with its Midlantic Two-Year-Olds In Training Sale running June 29-30 in Maryland. That sale remains in its scheduled slot, and the company announced intentions to keep the remainder of its 2020 calendar in place. It also said it will return to its regular dates in 2021.
A Century of Saratoga Sales
Dating to 1898, Fasig-Tipton is the oldest thoroughbred auction company in North America. Its Saratoga Select Yearling Sale, usually held the first Monday and Tuesday of August during the Saratoga Meet, is one of the season's biggest and most historic sales. This is only the second time in its 100-year history that the Saratoga sale has been canceled. The other occurred in 1943-45, because of World War II cargo restrictions.
The Fasig-Tipton Saratoga Select Yearling Sale alums include the likes of Man O'War, Danzig, Conquistador Cielo, Black Tie Affair, Colonial Affair, and 2003 Kentucky Derby and Preakness Stakes winner, Funny Cide.
More recently, Sackatoga Stables — Funny Cide's New York-based owners — purchased current Kentucky Derby favorite Tiz the Law for $110,000 at the 2018 Saratoga Preferred New York Bred Sale. That sale typically takes place the following Sunday and Monday after the Saratoga sale.
Last year, three horses at the Saratoga and New York Bred sales went for at least $1 million. The company sold 135 horses for more than $55.5 million, an average of $411,459 per horse.
Sellers Should Plan Ahead
"The 2-year-old sales season needs to conclude before yearling sales begin – which makes a traditional July Sale unfeasible," Browning said. "Our two Saratoga auctions are tied closely to the race meet. We desperately want to see a traditional Saratoga race meet as much as anyone. However, the details for the race meet – including whether spectators will be permitted – are understandably not finalized."
With the calendar running out, Browning said the auction house is at the point where it must provide our sellers with a definitive schedule so that they can make sales plans for their yearlings.
Browning said Fasig-Tipton's sale dates and Kentucky location were selected in coordination with Keeneland's September Yearling Sale, scheduled for Sept 14. Keeneland President and CEO Bill Thomason said in Fasig-Tipton's statement the two entities discussed scheduling and safety issues concerning the two sales. The fact all the 2-Year-Old In Training sales have either been scrubbed or postponed made the consolidation easier.
Breeder Losses Inevitable in 2020
The sales consolidation is a way to get a backlog of yearling stock to market. But along the way, Fasig-Tipton and breeders hope it props up what figures to be a buyer's market. The COVID-19 pandemic's casualties include falling prices for all but the top pedigrees.
"Realistically, the yearling market this year is going to be extremely difficult for any horse in any sale," Jeffrey Cannizzo, executive director of the New York Thoroughbred Breeders, told Bloodhorse. "Let's get through it and move on."