Kentucky Downs and FanDuel announced a three-year partnership this week that will put the betting platform's name on the track's boutique late-summer meet.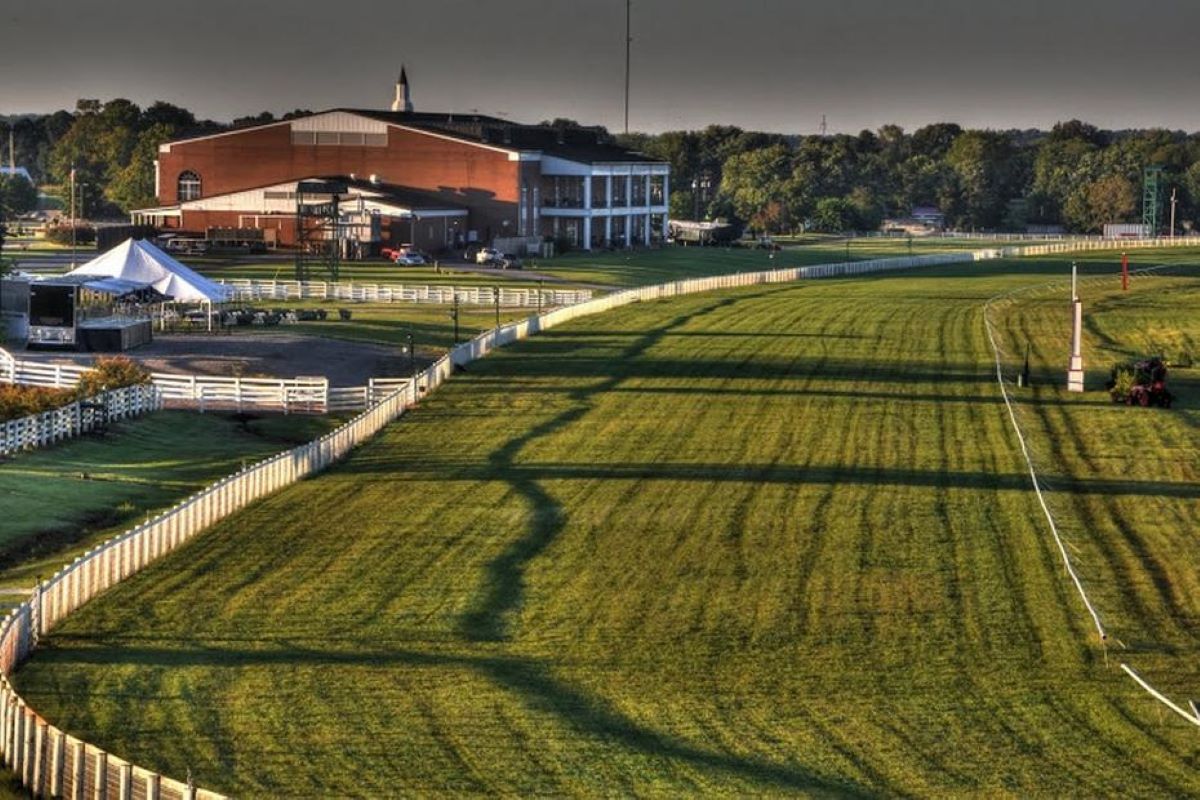 The six-day meet, which runs Sept. 5-6, 8-9, and 11-12, now goes by the name FanDuel Meet at Kentucky Downs. FanDuel is the parent company of the TVG network and the advance deposit wagering (ADW) platform.
Under the deal, TVG becomes the exclusive television partner for Kentucky Downs races. The exceptions come when NBC parachutes in for the two Breeders' Cup Challenge Series races on Sept. 11. NBC is the Breeders' Cup television partner. One of those Challenge Series races changed its name from the Tapit Stakes to the FanDuel Turf Sprint. In so doing, it went from a $400,000 race to a $1 million Grade 3, sending its winner to the $2 million Breeders' Cup Turf Sprint.
The other Challenge Series race is the $1 million Grade 2 Calumet Turf Cup. It sends its winner to the $4 million Breeders' Cup Turf.
"It is very exciting to sponsor the FanDuel Turf Sprint," said Andrew Moore, vice president of racing or the FanDuel Group, in that statement.  "Any owner of a classy turf sprinter is going to be attracted to a Breeders' Cup Challenge race with a purse of $1 million, and the race is sure to be a top-class event. The FanDuel brand will be exposing the Kentucky Downs product to millions of sports fans nationally."
TVG takes over one day's sponsorship
Along with that, Sept. 8 is now "TVG Day," with the network sponsoring that day's races. TVG also becomes the official ADW platform for Kentucky Downs races.
"FanDuel and TVG recognize our value, and we're immensely proud that Kentucky Downs has been added to their sponsorship portfolio that includes the Breeders' Cup, Keeneland, and Del Mar in horse racing, as well as FanDuel's association with the NFL, NBA, MLB, and PGA Tour. That's impressive company to be keeping," Marc Falcone, the co-owner and manager of Kentucky Downs, said in a statement.
Located on the Kentucky-Tennessee border, Kentucky Downs runs only six days a year. The 1 5/16-mile, undulating, turf-only track is the only European-style course in North America. It has been one of the biggest beneficiaries of Historic Horse Racing (HHR) gaming, creating large purses for its small size and limited cards.
Kentucky Downs punches above its weight in purses
This year's stakes schedule includes 16 stakes races worth a track-record $10 million. Three of those, the FanDuel Turf Sprint, the Calumet Turf Cup, and the Grade 3 WinStar Mint Million, offer $1 million purses. Every one of Kentucky Downs' six graded-stakes races offers at least a $600,000 purse.
"TVG is America's undisputed leader in television horse racing, and Kentucky Downs has developed arguably the best betting product in the industry," Kentucky Downs co-owner Ron Winchell said. "That includes the largest purses and field sizes in the country, combined with takeout rates that are very horseplayer-friendly."