Famed sports gambler Billy Walters was released from federal prison over the weekend to complete the remainder of his five-year prison sentence at his Carlsbad, California, home. Walters was convicted in 2017 on 10 counts of conspiracy, securities fraud, and wire fraud related to insider stock trading. The case also included professional golfer Phil Mickelson, who was not charged, but who forfeit more than $1 million.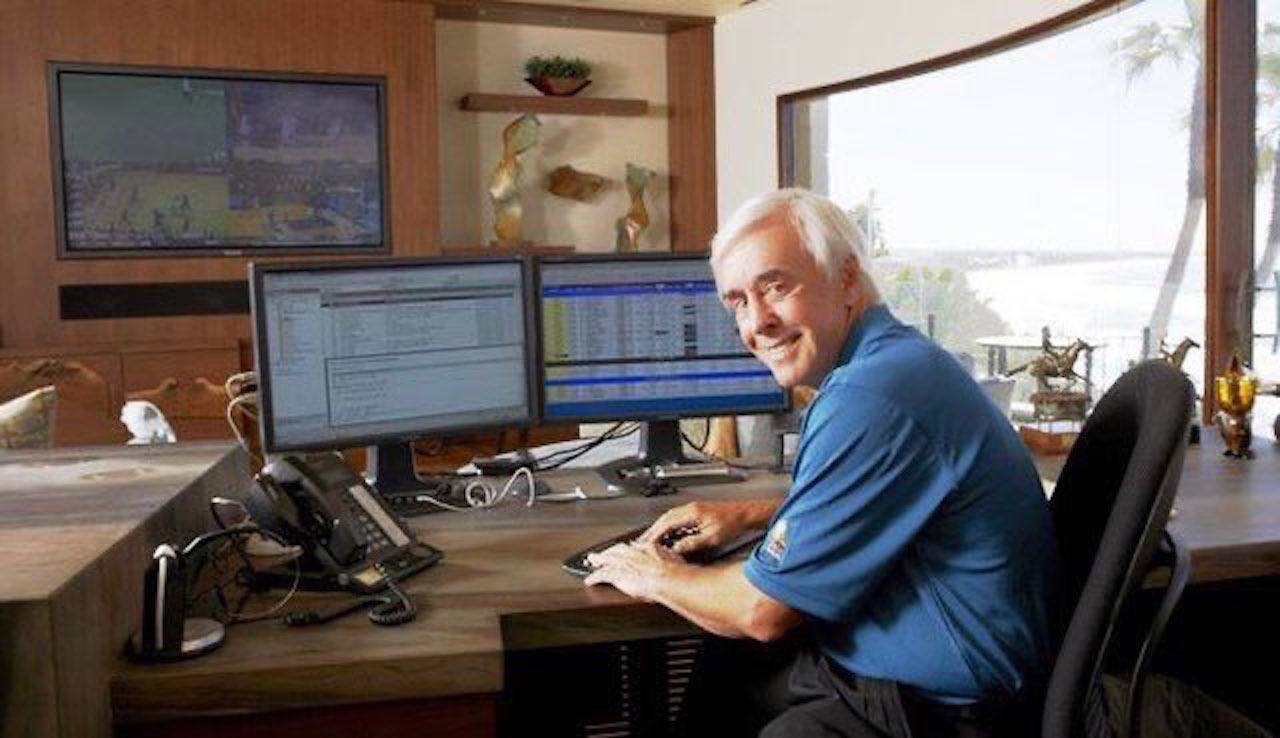 Walters was released to home confinement in his San Diego-area home sometime over the weekend. The 73-year-old qualified under Federal Bureau of Prison guidelines to serve the remainder of his sentence at home because of his advanced age and because he has less than half of his term remaining. Walters was scheduled to be released on Feb. 14, 2022.
Also factoring into the decision is the COVID-19 global pandemic. Prisons across the country have been especially hard hit by the potentially deadly virus. Walters alluded to the disease in a statement he released Tuesday, but did not disclose whether he had tested positive for the coronavirus.
"At 73, I feel quite healthy and will follow all of the guidelines for staying that way. I extend my condolences to everyone who this virus has harmed, including the sick and their families. It truly is a frightening time. We are indebted to the brave men and women who are caring for victims of the coronavirus – they are true heroes."
An Uncertain Future
Walters didn't shed any light on what he will do now that he has left the federal prison in Pensacola, Florida, where he has been an inmate since October 2017. Walters is one of the most successful sports gamblers of all time, and claims to never have had a losing season betting. That claim has been backed up by several sportsbooks.
With the money he made gambling, Walters built an estimated fortune of approximately $500 million that included golf courses, car dealerships, and car rental agencies.
In his statement, Walters gave no indication that he would return to sports gambling, but did say he will shy away from the public spotlight.
"I will spend the days ahead trying to speak with all of those who have supported me through this ongoing ordeal, it's such a comfort to know that I have so many true friends. In recent weeks, some members of the media have requested interviews. Right now, my priority is to spend precious time with my family at home; I do not intend to do any interviews in the near future," the statement read.
Blames Mickelson for Conviction
One person Walters won't be calling is Mickelson. The two were friends, but Walters told ESPN in 2018 that Mickelson was the reason he went to prison.
"Here is a guy (Mickelson) that all he had to do was come forward and tell the truth," Walters said. "That was all he had to do. The guy wouldn't do that because he was concerned about his image. He was concerned about his endorsements."
Mickelson allegedly received insider information on Dean Foods from Walters, and made a profit of $2 million on the company. He gave that money to Walters to cover gambling debts. The golfer wasn't charged in the case, but was ordered to pay back $1.035 million.