Aleksander Ceferin, the UEFA president, is openly against the idea of the World Cup being played every two years after FIFA, the global Football Association, announced plans to increase the frequency of the biggest football event on the planet. The World Cup is currently played every four years.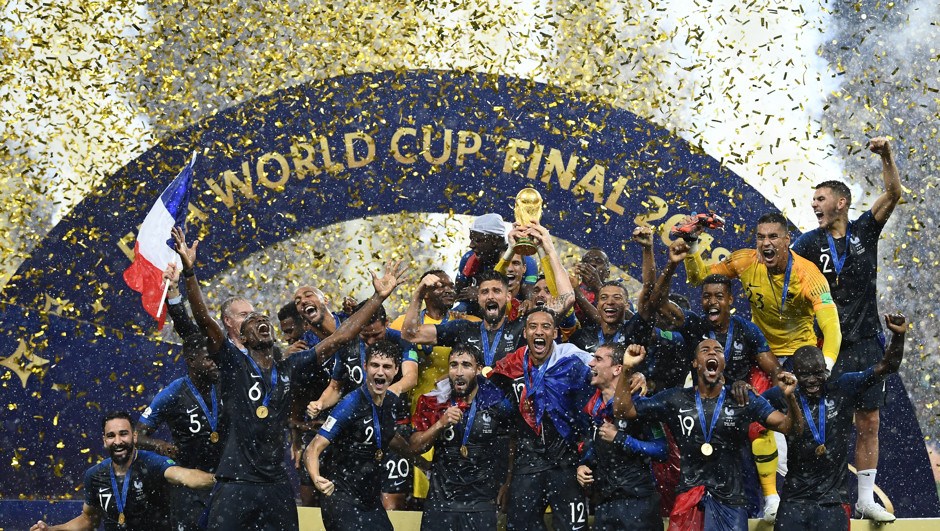 Ceferin first spoke about FIFA's intentions during his speech at the European Club Association's meeting on Monday. The UEFA boss believes a World Cup every two years would decrease the quality and prestige of the competition. Then, speaking to English paper The Times on Thursday, Ceferin went further, saying European national teams might choose not to be part of the event.
"We can decide not to play," Ceferin stated. "As far as I know, the South Americans are on the same page. So good luck with a World Cup like that," the Slovenian added. "I think it will never happen, as it is so much against the basic principles of football. To play every summer in a one-month tournament is a killer for the players. If it's every two years, it clashes with the women's World Cup, with the Olympic football tournament. The value is precisely because it is every four years, you wait for it, it's like the Olympic Games, it's a huge event. I don't see our federations supporting that," Ceferin said.
FIFA President Gianni Infantino: "We're consulting players and clubs from all over the world as well as FIFA's 211 member associations, and fans. They all have an equal right to be listened to. This is about democracy and we respect all voices."

More: https://t.co/9QQVHARYLm pic.twitter.com/NdzKIjzB6s

— FIFA Media (@fifamedia) September 8, 2021
A final decision is expected in December
The official's words come on the same day Arsene Wenger, the former Arsenal manager turned FIFA's chief of global football development, presented his plans for a revamped World Cup. Wenger believes his project will increase the value of the game, and not affect the spirit of the competition.
Wenger was joined on a video call conference from Doha by Ronaldo, Peter Schmeichel, and Tim Cahill, who are all now part of FIFA's group of technical advisors. Along with those mentioned, more than 80 current and former players, as well as coaches form the body which met for consultations in Qatar over the past days.
Ronaldo, Schmeichel, and Cahill all adhered to Wenger's idea. The iconic, 71-year-old manager guarantees a normal summer break for players and promises clubs will be happy to have them for a longer time, as international qualifiers will basically be played during two yearly windows.
One hundred and sixty-six of FIFA's 211 member associations voted in favor of a consultation on the matter in May. Although Europe is firmly opposing the new World Cup plan, it has massive support in other parts of the world, such as Asia and Africa. Wenger thinks the talks with all stakeholders will be completed by December when FIFA members will have to vote on a final proposal.
"I'm sure Messi or Cristiano Ronaldo will say 'yes' if you ask them if they would like more opportunities to win a World Cup," Brazilian superstar Ronaldo told the media from Doha.
Wenger also stressed that the short gap between Euro 2020, which was postponed for a year due to the pandemic, and the World Cup in Qatar 2022 proves that major tournaments can be fitted in without much bother.