Entain CEO Shay Segev announced he is leaving his post less than a week after the company turned down an $11 billion takeover offer from online betting partner MGM. Segev said he's headed to digital sports broadcaster DAZN and will join James Rushton there as a co-CEO.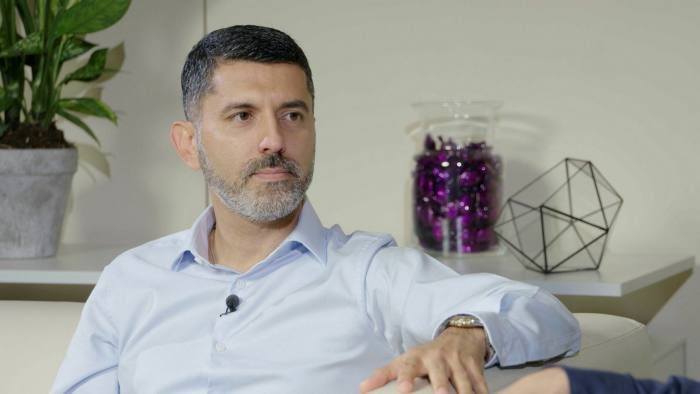 Speculation has run rampant that Segev's departure combined with MGM's hiring CFO Jonathan Halkyard, a known merger architect, last Friday signals that the MGM-Entain merger may still be in the offing.
MGM may have room to raise its offer price in the short term as it has recently secured additional backing from billionaire Barry Diller who runs media conglomerate IAC.
Diller Plays it Cool After Failed Acquisition
Last week, in the wake of the deal not going through, Diller was circumspect about his intentions.
"It would be great if MGM could do this with Entain," Diller told the London's Financial Times. "But whether it happens or not, I am skeptical, and if it doesn't, I am sanguine. I am absolutely sure we will be in a leadership position whatever."
Entain chairman Barry Gibson added that Segev's departure had "no impact" on the MGM deal. "The board remains unanimous in our view that the [current] proposal significantly undervalues the Company and its prospects," Gibson said in the wake of the news.
Segev Says Leaving Has Nothing to do with MGM
The timing of Segev's transition was not made public, though he has up to a six-month window to exit Entain. The company did not immediately name a successor. Both Segev and Entain officials maintain the CEO's departure has nothing to do with the potential MGM merger.
Whatever the circumstance, Segev's tenure with Entain was short-lived. He only became the company's CEO last July after gambling industry veteran Kenny Alexander's sudden departure from the Isle of Man-based company, then named GVC Holdings, after 13 years at the helm.
Alexander, 51, whose net worth is estimated to be north of $30 million, said he was stepping down to spend more time with his family.
Russian-Born DAZN Founder Throws Money at Service
Segev's new company, DAZN, set sail as a sports-focused digital subscription platform in 2016. Founded by Sir Leonard Blavatnik, who was born in Ukraine, raised north of Moscow, and emigrated to the US to study computer science at Columbia University in the late-70s.
In 2011, Blavatnik purchased Warner Music for $3.3 billion. He then sold his stake in Russian oil company TNK-BP for $7 billion in 2013. After that, he rolled some of those proceeds into DAZN, which is now worth an estimated $25.5 billion.
Known as "Spotify for Sports," the company first launched in Austria, Germany, Switzerland, and Japan, followed by Canada in 2017. The service started streaming in the US and Italy in 2018, and Spain and Brazil in 2019. By December 2020, it had expanded to markets in more than 200 countries and territories.
DAZN Hired Big-Name Execs with Checkered Pasts
Group executive chairman John Skipper joined the emerging network in May 2018. Skipper was formerly at Disney for 27 years, and served as president of ESPN and co-chairman of Disney Media Networks. He departed suddenly in December 2017 to seek treatment for substance abuse, later revealing that a cocaine extortion attempt led to his decision to leave the company.
At least one other high-profile executive, similarly in need of rehabilitation, followed Skipper to the network. Jamie Horowitz, who was fired from Fox Sports in July 2017 amid an investigation into allegations of sexual harassment, was hired by DAZN as executive vice president for content in North America in 2019.
Segev's co-CEO, Rushton, has been with the company from the onset. Before being bumped to the CEO post in July, he was managing director of the brand's Asia-Pacific territory, and managing director of Australia and New Zealand.
Skipper Bullish on Gambling

"I think in the world we're heading into is going to be overwhelmingly about streamed content, as opposed to linear networked content," Skipper said in a 2019 interview. "I think sport will continue to be the most valuable video content in the world. If you're an NBA fan or a cricket fan or whatever, sport remains the content of the first order of passion for people."
On the hiring of Segev, Skipper acknowledged the network's pivot to sports betting. "He is recognized as one of the leading figures in online gaming," Skipper said. "[He] brings vast technology and operations experience to the role, as well as an impressive track record in digital transformation."