Odds on the 2019 Emmy awards came out last month, and they don't leave a lot of room for entertainment gamblers to play longshots. At least not with any confidence.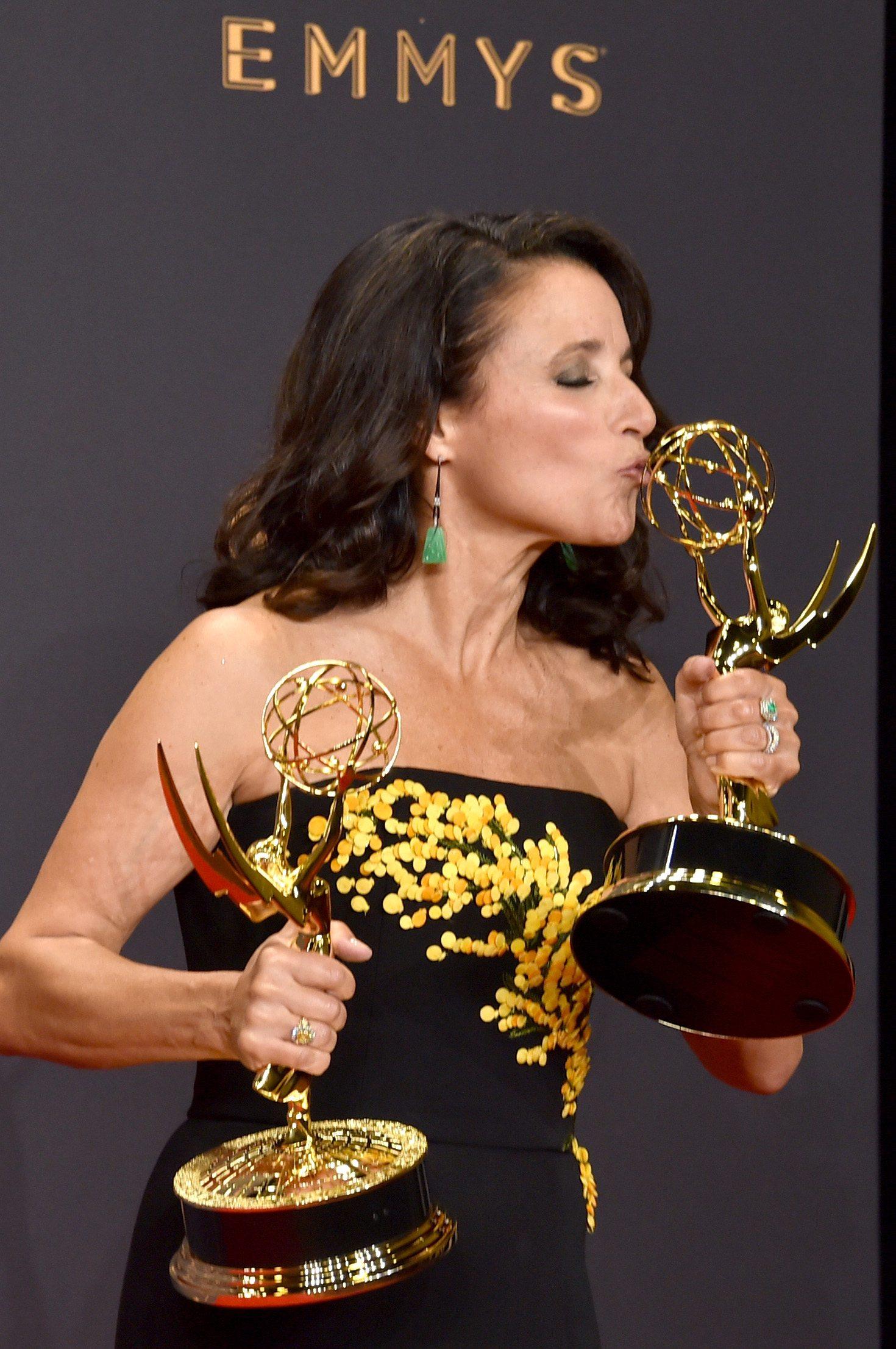 The 71st Primetime Emmy Awards will be broadcast live from the Microsoft Theater in Los Angeles on Sunday, Sept. 22. The show will air on Fox, with backstage interviews being livestreamed online.
Early odds suggest gamblers are looking at runaway favorites in five of the six top categories. According to Betonline, perennial and multi-award winning shows are prohibitive favorites. Games of Thrones, which has the most nominations of any show with 32, has a virtual lock on drama categories. On the comedy side of the awards-show equation, Julia Louis-Dreyfus and Veep are positioned to go out in winning style.
End of Two Eras
These shows wrapped historic runs this year — eight seasons for GoT, and seven for Veep — and current betting odds reflect the belief that gone-but-not-forgotten status should give them an edge, as historically truly memorable shows usually walk out the primetime door with at least an Emmy or two.
Everybody loves a winner. And in the case of the Emmys, they tend to love a repeat winner even more. Louis-Dreyfus has 11 Emmys already, more than anyone else in the show's 70-year history. The trophies on her mantle include six for playing Selina Meyer in Veep, and three for being the show's producer — so it's hardly a surprise to see her as the runaway favorite in three categories, including Outstanding Actress in a Comedy Series and Outstanding Comedy Series.
And even though longtime fans balked a bit about the eighth and final season of Game of Thrones, bettors expect GoT to clean up at this year's Emmys. Already the show has shattered Emmy nomination records, and holds the record for the most Emmys ever won by any show, comedy or drama, with 47.
---
Emmy Odds for Best Actress in a Comedy Series
The odds can't get much longer for Louis-Dreyfus, who is up for her seventh Lead Actress award for her role in Veep.
Julia Louis-Dreyfus (Veep) -1000
Rachel Brosnahan (The Marvelous Mrs. Maisel) +500
Phoebe Waller-Bridge (Fleabag) +800
Natasha Lyonne (Russian Doll) +1000
Christina Applegate (Dead to Me) +2000
Catherine O'Hara (Schitt's Creek) +2500
---
Emmy Odds for Best Comedy Series
The odds are only a bit shorter for a fourth producer Emmy for Dreyfus and Veep.
Veep -375
The Marvelous Mrs. Maisel +400
Barry +500
Fleabag +1000
The Good Place +2000
Russian Doll +2500
Schitt's Creek +3300
---
Emmy Odds for Best Actor in a Comedy Series
Will the SNL alum runaway with this category? Could take a Hollywood legend to stop him.
Bill Hader (Barry) -900
Michael Douglas (The Kominsky Method) +400
Ted Danson (The Good Place) +800
Don Cheadle (Black Monday) +1400
Anthony Anderson (Black-ish) +1400
Eugene Levy (Schitt's Creek) +3300
---
Emmy Odds for Best Drama Series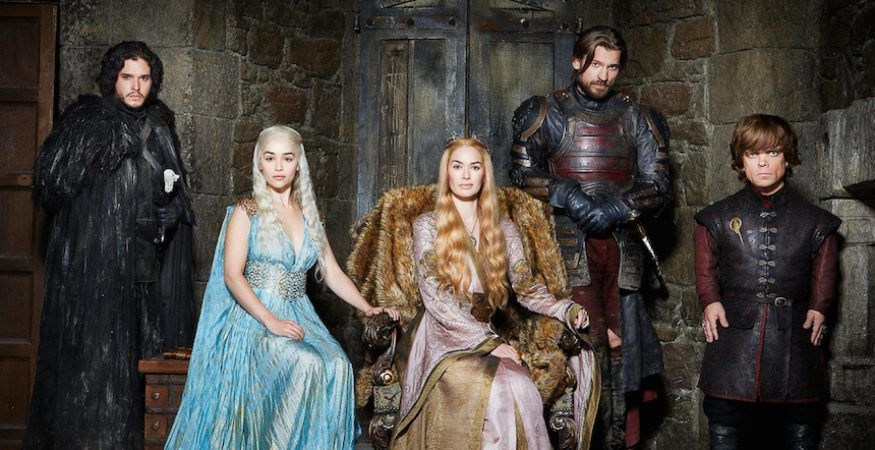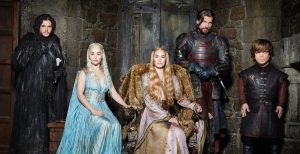 There's no truth to the rumor that this category will be renamed the Iron Throne.
Game of Thrones -650
Killing Eve +550
Better Call Saul +800
This Is Us +1200
Ozark +2000
Pose +2000
Succession +2500
Bodyguard +3300
---
Emmy Odds for Best Lead Actress in a Drama Series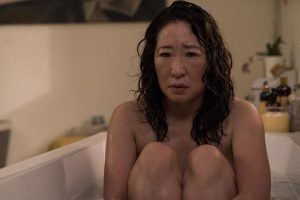 Will Sandra Oh's second time be a charm? Bettors say yes.
Sandra Oh (Killing Eve) -700
Emilia Clarke (Game of Thrones) +600  
Jodie Comer (Killing Eve) +600
Laura Linney (Ozark) +800
Mandy Moore (This Is Us) +3300
Robin Wright (House of Cards) +3300
Viola Davis (How to Get Away With Murder) +3300
---
Emmy Odds for Best Lead Actor in a Drama Series
Bettors don't know who they like here. Could Kit Harington's long odds be worth a shot to see if he can ride the Game of Thrones cape-tails?
Jason Bateman (Ozark) +140
Bob Odenkirk (Better Call Saul) +200
Billy Porter (Pose) +300
Sterling K. Brown (This Is Us) +400
Kit Harington (Game of Thrones) +800
Milo Ventimiglia (This Is Us) +1600
---
Not-So-Lovable Longshots?
While Game of Thrones is the likely winner for Best Drama Series, neither of the Lead Actor or Actress categories have a GoT favorite. But there still is an odds-on favorite with Sandra Oh playing Eve Polastri in Killing Eve.
Prospects for underdog nominees don't get much better in other categories. In the race for Outstanding Lead Actor in a Comedy Series, Bill Hader is the far-and-away favorite for his role as a depressed, low-rent hitman in the HBO show Barry. But if there is a sleeper anywhere, it could be Michael Douglas in this category, as voters sometimes play the lifetime achievement card and give an aging big movie star a surprise Emmy for their work on the small screen.
Only in the last of the big six nomination categories is there is a race without a runaway favorite. Outstanding Lead Actor in a Drama Series really is a toss-up, according to early bettors, with literally any of the top five nominees a possible winner.