The Chicago White Sox have lost seven straight games, digging themselves an early hole in the AL Central race. And now, they'll have to climb out without star outfielder Eloy Jimenez, who will miss six to eight weeks with a right hamstring strain.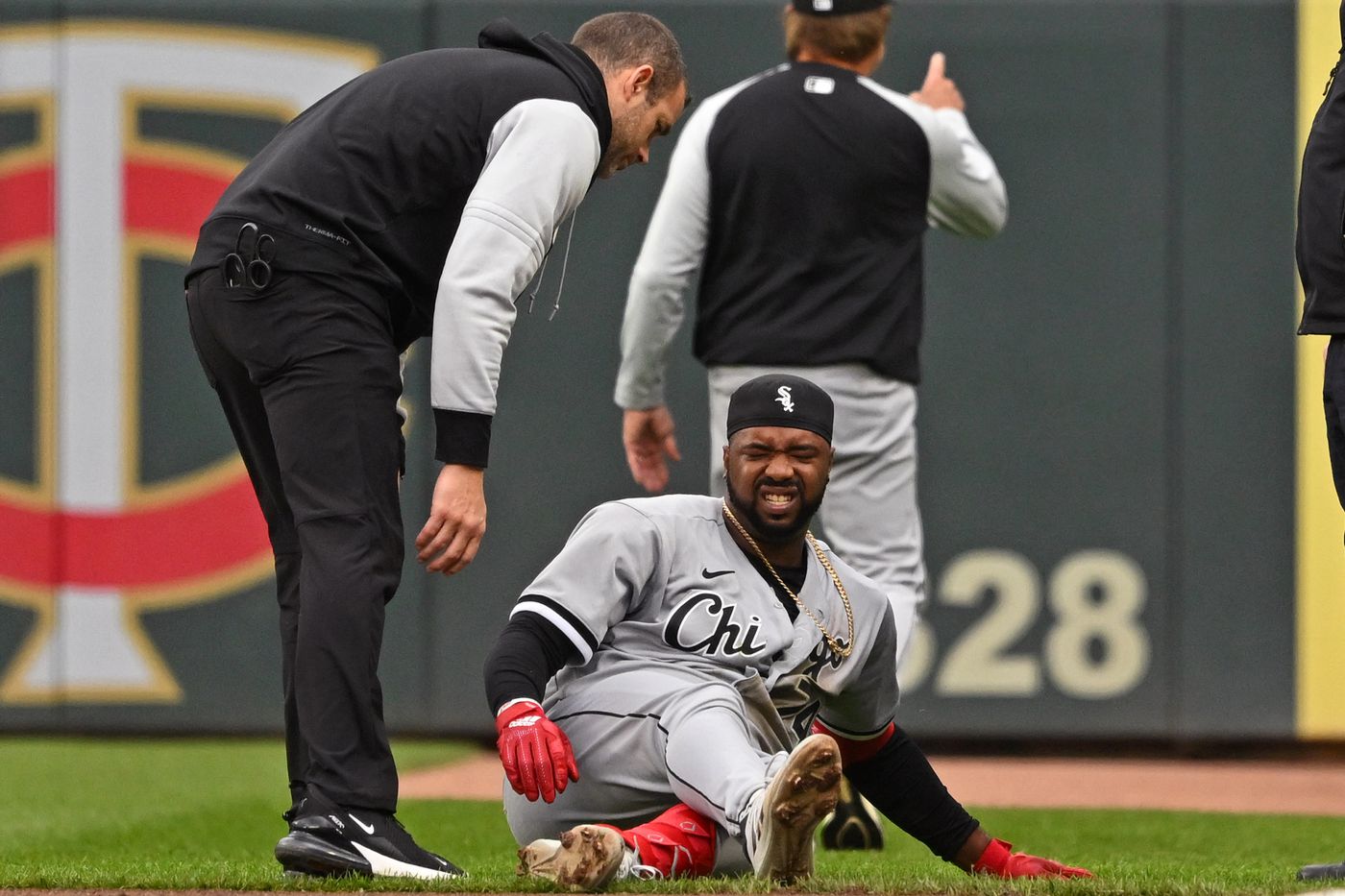 The White Sox placed Jimenez on the 10-day injured list on Sunday, but expect his injury to keep him out for nearly two months.
Jimenez searching for 2020 form
Jimenez injured the hamstring on Saturday while trying to leg out a single on a ground ball out.
"You walk in the training room and you see him and he's crying his eyes out, and I don't blame him," manager Tony La Russa told reporters. "You walk in and everybody cries. I feel for him. He loves what he does. I told him there will be a lot of season left when he gets back."
Jimenez was hitting just .222 with one home run on the year over his first 11 games. He played just 55 games last season after rupturing his left pectoral tendon. But Chicago was hoping to get back the Jimenez of 2020, who put up a .891 OPS with 14 homers in the pandemic-shortened campaign.
The White Sox are now dealing with a slew of injuries to important players. Outfielders Yermin Mercedes and Yoan Moncada were both already on the injured list. The pitching staff has seen its share of problems as well: Lance Lynn and Joe Kelly are among five White Sox pitchers currently on the IL.
White Sox remain favorites in AL Central
Chicago now sits at 6-9 on the season, 1.5 games behind the Minnesota Twins in the AL Central race. While it's far too early for the White Sox to panic, the losing streak is wearing on some players.
"I feel like shit," starting pitcher Vince Velasquez said after pitching in a 9-2 defeat on Saturday. "I just feel like, with all the injuries and everything we encountered, it just seems like everything is not the best energy itself in the clubhouse and on the field. Things just aren't really turning around for us."
The White Sox started the year as the clear favorite in the AL Central, and as a top World Series contender. FanDuel Sportsbook lists Chicago as the -210 top choice to win the division, as well as a +1200 pick to win a championship this year. Jimenez remains a long shot +12000 pick to win AL MVP despite the injury.
While the current spate of injuries will make things tougher on the White Sox in the short run, La Russa thinks his team can rally around Jimenez.
"He'll give us a boost because everybody will want to step up and fill in for him like what we did last year," La Russa told reporters. "He's got that kind of presence here. No one wants to let him down."