When Major League Baseball celebrates Opening Day on April 7, every team will enjoy the hope that comes with an 0-0 record. But in reality, only a select number of clubs are true World Series contenders each year.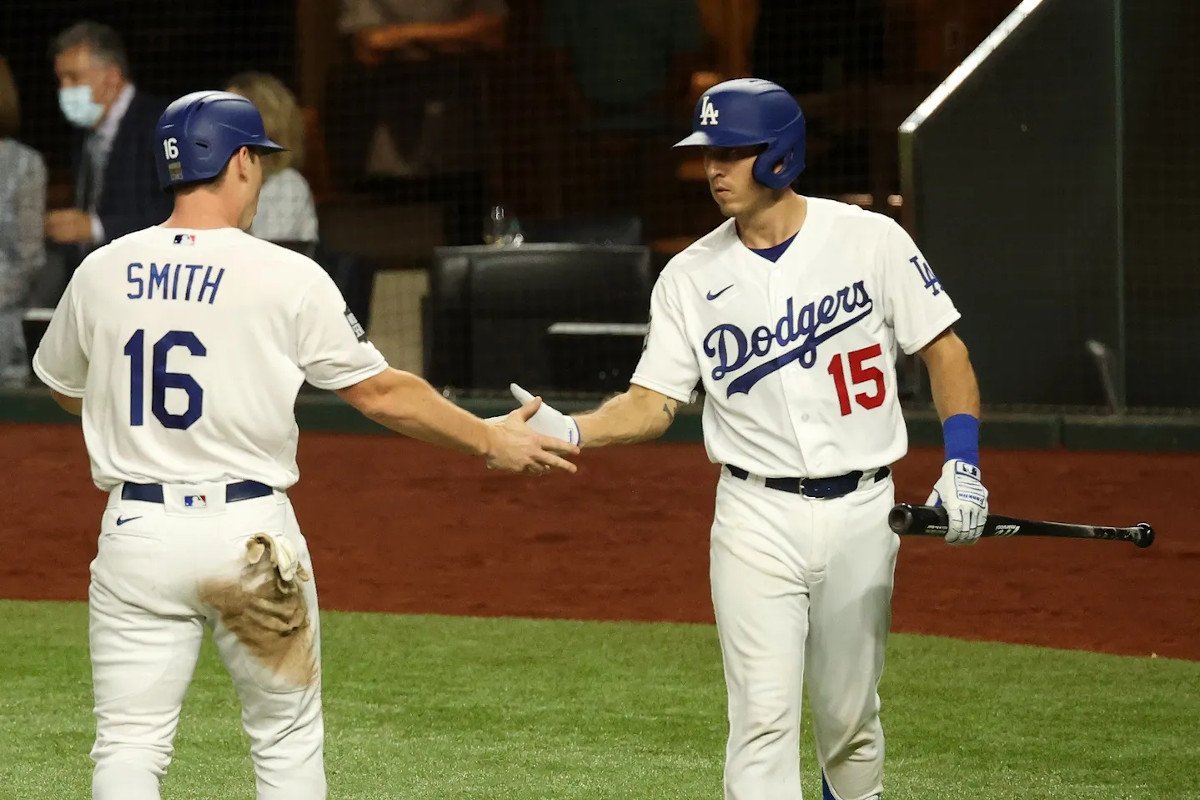 The Dodgers come into 2022 as the clear team to beat, but there is a deep second tier of teams behind them that will all enter the season thinking they can win a title. Here's a look at the top-10 contenders for the 2022 World Series, according to the odds at FanDuel Sportsbook.
Los Angeles Dodgers (+470)
The Dodgers could have stood pat and been a World Series favorite, but the addition of Freddie Freeman gives Los Angeles one of the most imposing lineups in the history of baseball. With depth of pitching, potential All-Stars at every position, and a history of playoff success, the Dodgers are a worthy favorite in 2022.
Toronto Blue Jays (+950)
The Blue Jays nearly made the postseason last year, and should see young stars Vladimir Guerrero Jr. and Bo Bichette continue to improve this year. Losing Cy Young Award winner Robbie Ray and MVP candidate Marcus Semien hurts, but bringing in Kevin Guasman and Matt Chapman will go a long way to making up for those departures.
Chicago White Sox (+1000)
The White Sox handily won the AL Central last year and should do so again in 2022. A nearly guaranteed playoff spot goes a long way to making anyone a World Series contender, and adding Kendall Graveman and Joe Kelly should help them lock down games in the postseason. If Chicago stays healthy, they're as good as anyone in the American League.
Houston Astros (+1000)
Like Chicago, the Astros should enjoy a clear path to the playoffs in a relatively weak AL West. While Houston didn't make waves in the offseason, and lost shortstop Carlos Correa, it brings back a deep lineup and strong frontline pitching with Justin Verlander, Lance McCullers Jr., and Framber Valdez heading the rotation.
New York Mets (+1100)
The Mets already knew they would have arguably the best pitcher in baseball in Jacob deGrom, but adding Max Scherzer to the mix has made their rotation truly imposing – especially if they reach the postseason. If New York can avoid its historic issues with rampant injuries, they should hit more than enough to support their pitching staff and make a deep run in October.
Milwaukee Brewers (+1200)
The Brewers will enter 2022 as the clear team to beat in the NL Central. Not only did Milwaukee keep all of its key parts, but it added Andrew McCutchen and Hunter Renfroe to the lineup. They'll both help the Brewers deal with their issues with strong left-handed pitching, something that plagued the team in last year's playoffs.
Atlanta Braves (+1300)
The defending World Series champions aren't favorites to repeat, but they remain strong contenders in 2022. While Atlanta lost the services of Freddie Freeman, Matt Olson is more than a suitable replacement. With a young core that includes a now-healthy Ronald Acuna Jr., the Braves are looking to win now — and win often — over the next few years.
Tampa Bay Rays (+1300)
As usual, the Rays exceeded expectations in 2021, winning 100 games to easily top the AL East. It won't be easy to repeat that performance in 2022, but Tampa Bay brings back all of its key parts. The Rays also bolstered their rotation with the addition of Corey Kluber, and can count on continued development from Wander Franco and Randy Arozarena, among others.
New York Yankees (+1300)
The Yankees haven't reached the World Series since 2009, an unbelievable drought for the biggest spenders in baseball. New York has enough talent to get back there in any given year, but there's a reason why they're so far down on this list. The Yankees didn't do much to improve themselves in the offseason, with Josh Donaldson being perhaps the biggest addition on a team that's starting to look dangerously old at key positions.
San Diego Padres (+1600)
The Padres expected to fight tooth and nail with the Dodgers for the NL West crown last year, but finished a distant third and out of the playoffs. San Diego brings back the core of that team, plus slugger Luke Voit. But another injury to Fernando Tatis Jr. is threatening to scuttle any World Series run for the Padres before it begins.
---
Ready to make your picks? Check out Online Gambling's 2022 MLB Betting Guide.