Dwyane Wade may not have been able to finish his NBA career with a win, but that didn't stop him from putting on a show.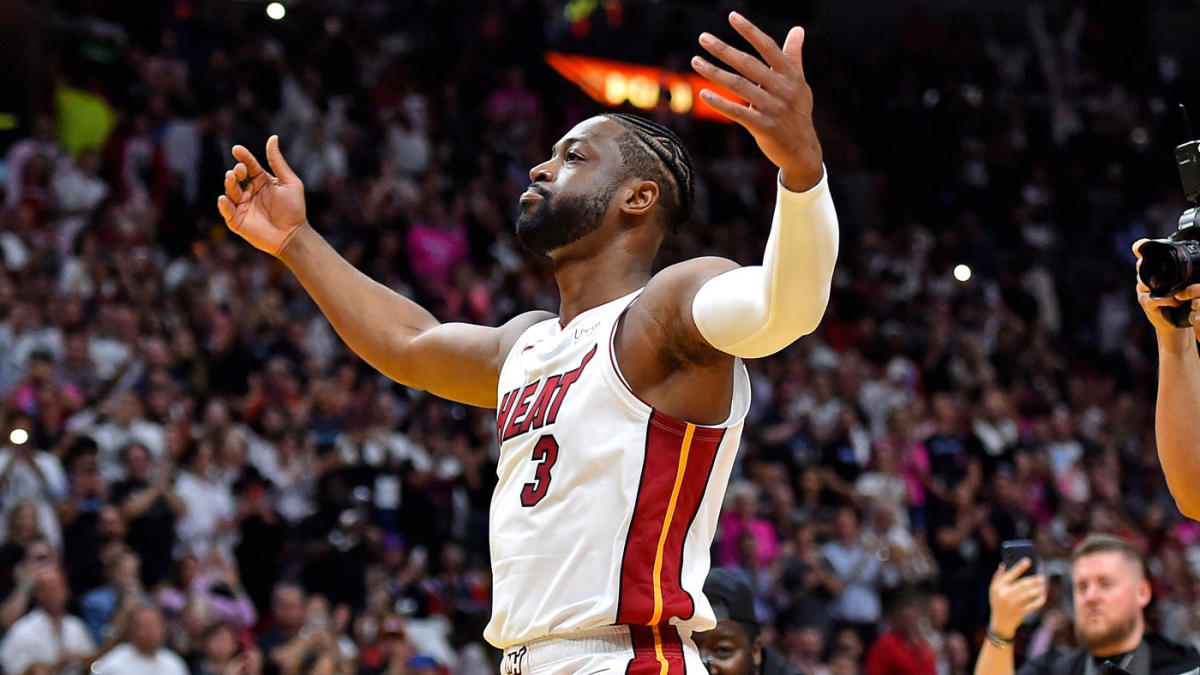 Wade recorded his fifth career triple-double of his career on Wednesday in the Miami Heat's 113-94 loss to the Brooklyn Nets.
Wade Performs for Banana Boat Buddies
Wade scored 25 points, grabbing 11 rebounds and dishing out 10 assists to provide a fitting end to his Hall of Fame career, most of which was spent with the Heat.
"I don't like shooting every time down. That's not the way I play," Wade told Fox Sports Sun after the game. "But to be able to go out here and understand that my last game, I wanted it to be about my teammates as much as possible. To be able to pass the ball, get the triple-double and all those things."
Wade accomplished the feat in front of a few special fans. LeBron James, Carmelo Anthony, and Chris Paul were all in attendance, with the so-called "Banana Boat crew" able to attend since Anthony is currently a free agent and both the Lakers and Rockets had already played their final regular season games on Tuesday night.
"Obviously, it means a lot," Wade said after the game. "They know that I will always be there for them, especially in a moment like this. No matter what I'm doing, I will be there for their last game."
Wade's current Heat teammates were happy to help send off one of the franchise's legends in style.
"For me, I wanted to make that night memorable for him," said Udonis Haslem, who made the basket that gave Wade his tenth assist and the triple-double. "I swear when I shot the ball, it felt like a game winner. I felt the pressure, I felt the pressure of a game-winning shot. I was happy I was able to come through for him. He's come through or me in so many different situations."
Wade Retires as Heat Legend
It has been common knowledge that Wade planned to retire after this season, and he has gotten the same treatment as fellow legend Dirk Nowitzki throughout the league. The two were even honored together at the All-Star Game, where they were added as special roster additions to honor their careers.
Wade was drafted fifth in the 2003 NBA Draft by the Miami Heat after playing his college ball at Marquette University. Over a 16 year career, Wade was named to 13 All-Star teams, won three NBA championships with the Heat, and led the league in scoring in the 2008-2009 season. Other than one season with the Chicago Bulls and half a year with the Cleveland Cavaliers last season, his entire NBA run came in Miami.
While his final season wasn't his best, Wade still went out as an effective offensive weapon, scoring 15 points per game for Miami. That was enough for him to be satisfied with how he is leaving the league.
"For me, I'm happy with this season," Wade said. "I'm thankful for it and I can retire and be happy about my career, my body of work, and everything I've been able to accomplish."