DraftKings became the first operator to offer brick-and-mortar sports betting in the state of New Hampshire this week, opening a sportsbook at The Brook in Seabrook.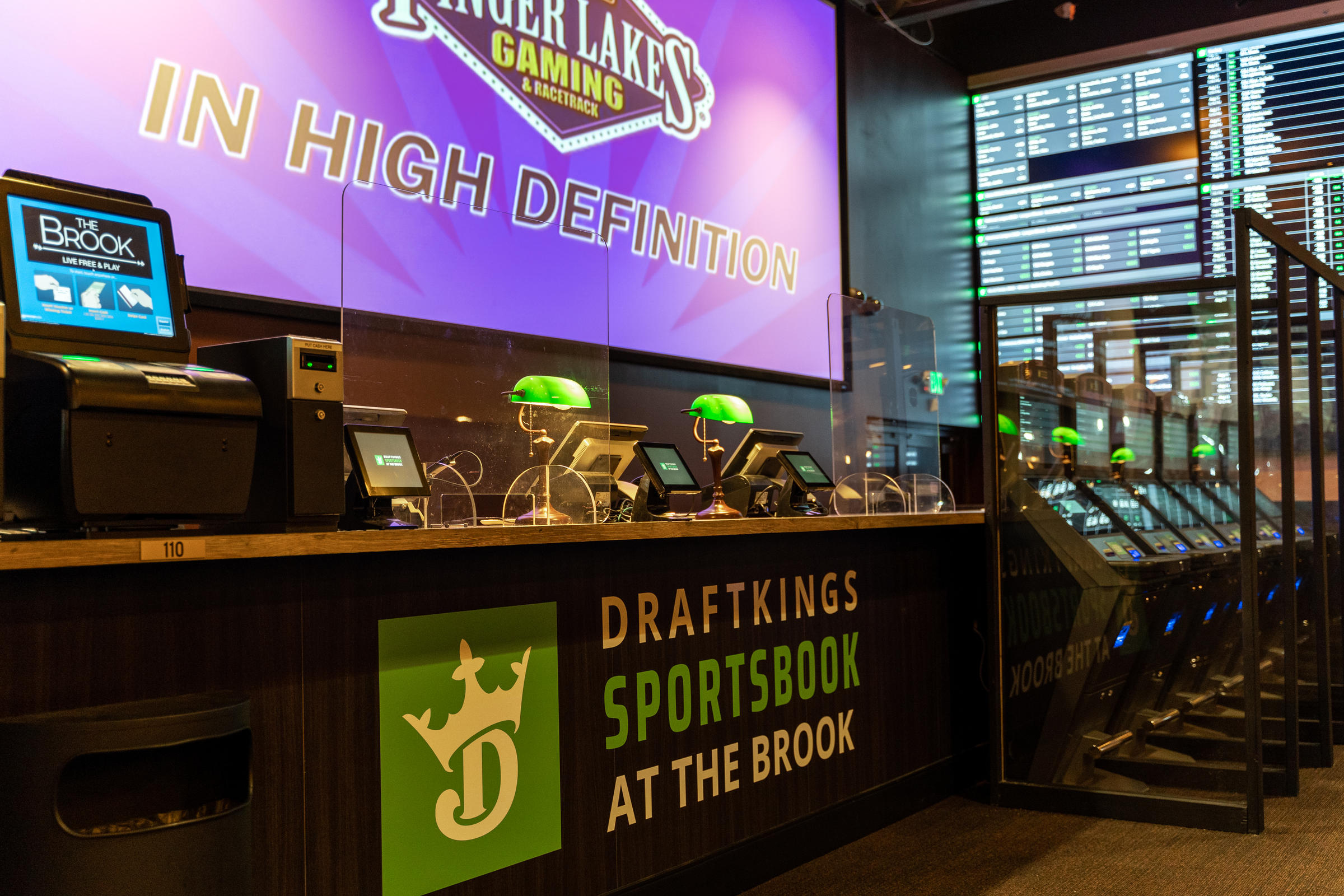 The opening comes eight months after DraftKings and the New Hampshire Lottery launched the state's first mobile sports betting offering in December 2019.
The Brook Opens Sportsbook with COVID-19 Precautions
Demand for in-person betting might be somewhat limited during a pandemic, especially when the state already offers an online alternative. But with major sports largely returning to play in recent weeks, New Hampshire believes there's an audience for the traditional sportsbook experience.
"This retail sportsbook represents the next evolution for the New Hampshire Lottery and DraftKings, which have already established New Hampshire as the go-to destination for sports betting in the Northeast," Gov. Chris Sununu said in a statement. "Along with placing bets online and with their mobile devices, sports fans now have an exciting new retail location where they can place bets on their favorite teams and experience this new way to win."
The opening comes with a slew of COVID-19 protocols which The Brook has implemented, both for the sportsbook, and the casino as a whole. The Brook is closed every Monday and Tuesday for cleaning, and closes each night at midnight or 1 am. Both employees and visitors must wear masks at all times. The venue is encouraging groups to physically distance themselves from other guests, and has installed hand sanitizer stations throughout the venue.
DraftKings Plans More New Hampshire Locations
Seabrook was among several New Hampshire towns and cities to approve retail sports betting in their municipalities last year. While that doesn't guarantee that vendors will build sportsbooks in all of those locations, it does allow for the possibility of brick-and-mortar betting. DraftKings is currently the only sports betting provider in New Hampshire, and has committed to operating at least four physical sportsbooks in the state along with its online operation.
So far, online sports betting has been reasonably successful in New Hampshire. The state has generated more than $65 million in handle since launch – far less than in states like New Jersey and Pennsylvania, but reasonable given the state's smaller population and its maturing market.
The opening of the sportsbook is the latest step in a complete rebranding of The Brook. Once a greyhound racing track, Eureka Casino Resorts acquired and rebranded the facility last year, marketing it as a leisure destination with everything from casino games and parimutuel wagering to poker, food, and video games.
Officials see The Stadium – the Brook's sports entertainment area – as emblematic of their approach.
"We built The Stadium at The Brook to be the best place to watch sports anywhere in New England," Andre Carrier, CEO of The Brook, said in a statement. "Unless you're at the game, we feel that there's no better place. Our new sportsbook will offer sports fans throughout the region a state-of-the-art, dynamic betting experience."