Dr. Anthony Fauci, director of the National Institute of Allergy and Infectious Diseases and perhaps the most recognizable figure in the United States' response to COVID-19, says sports leagues could return this summer, provided they do so without fans in attendance.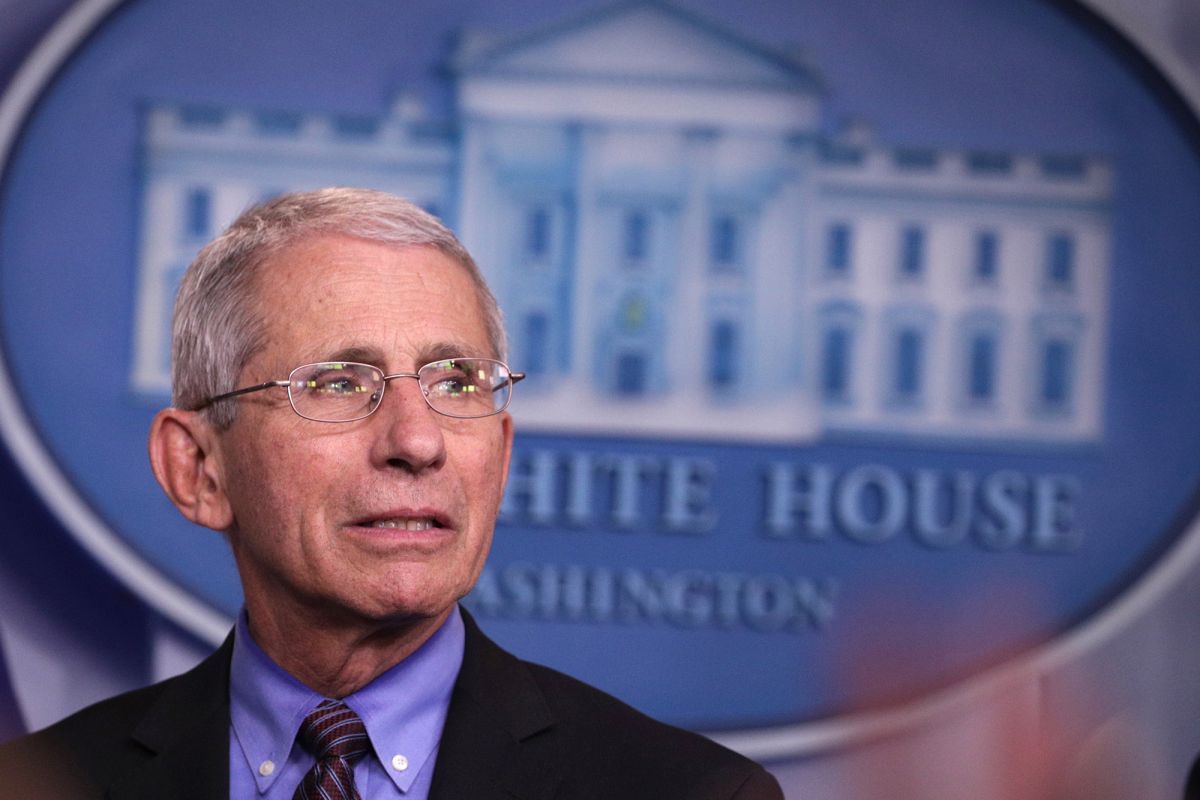 Fauci told Peter Hamby of Snapchat that it's possible to safely hold sporting events so long as strict controls are put in place.
Fauci Says Player Testing Key to Playing Games
Currently, all major American sports leagues have postponed play due to the coronavirus pandemic. However, league officials have floated ideas about how their seasons could resume. MLB and its players' union have discussed playing all of their games in Arizona, while the PGA Tour is planning for a return to action in June.
One of the key challenges for any of these plans is ensuring the safety of players, staff, and the public at large. According to Fauci, that safety can be maintained if leagues are careful and vigilant.
"Nobody comes to the stadium. Put [players] in big hotels, wherever you want to play, keep them very well surveilled," Fauci told Hamby. "Have them tested every single week and make sure they don't wind up infecting each other or their family, and just let them play the season out."
Empty stadiums won't bother most fans. Last week, Seton Hall University's Stillman School of Business released a poll which found that 72% of Americans – and more than 60% of self-identified sports fans – will not attend sporting events until a COVID-19 vaccine becomes available. Many more said they would only feel comfortable going to games if stadiums can maintain social distancing standards.
Fans Open to Empty Stadium Games
That same poll found that fans are in favor of games being played in empty arenas. About three-quarters of respondents said they would be just as interested in broadcasts of games, even if there are no fans in the stands.
Some local government officials have signaled that they would be willing to work with leagues to allow games to happen as soon as such arrangements are feasible.
"I have had discussions with the commissioner of Major League Baseball," Arizona Gov. Doug Ducey told reporters on Tuesday. "While I want to hold the content of those discussions in confidence, I just want everyone to know that Arizona, at the right time, is very open-minded to hosting whatever Major League Baseball would like from the state, at the time that it would be appropriate for public health if Arizona were in a position to reopen."
If games do restart, Fauci is confident that fans will be happy to see their favorite athletes in action again.
"I think you'll probably get enough buy-in from people who are dying to see a baseball game, particularly me," Fauci told Hamby. "I'm living in Washington, we have the world champion Washington Nationals. I want to see them play again."