Just when owner Michael Lund Petersen sent his Champion Female Sprinter Gamine to a well-earned retirement, the Pandora Jewelry baron showcased another dominant filly to watch over the weekend — Adare Manor.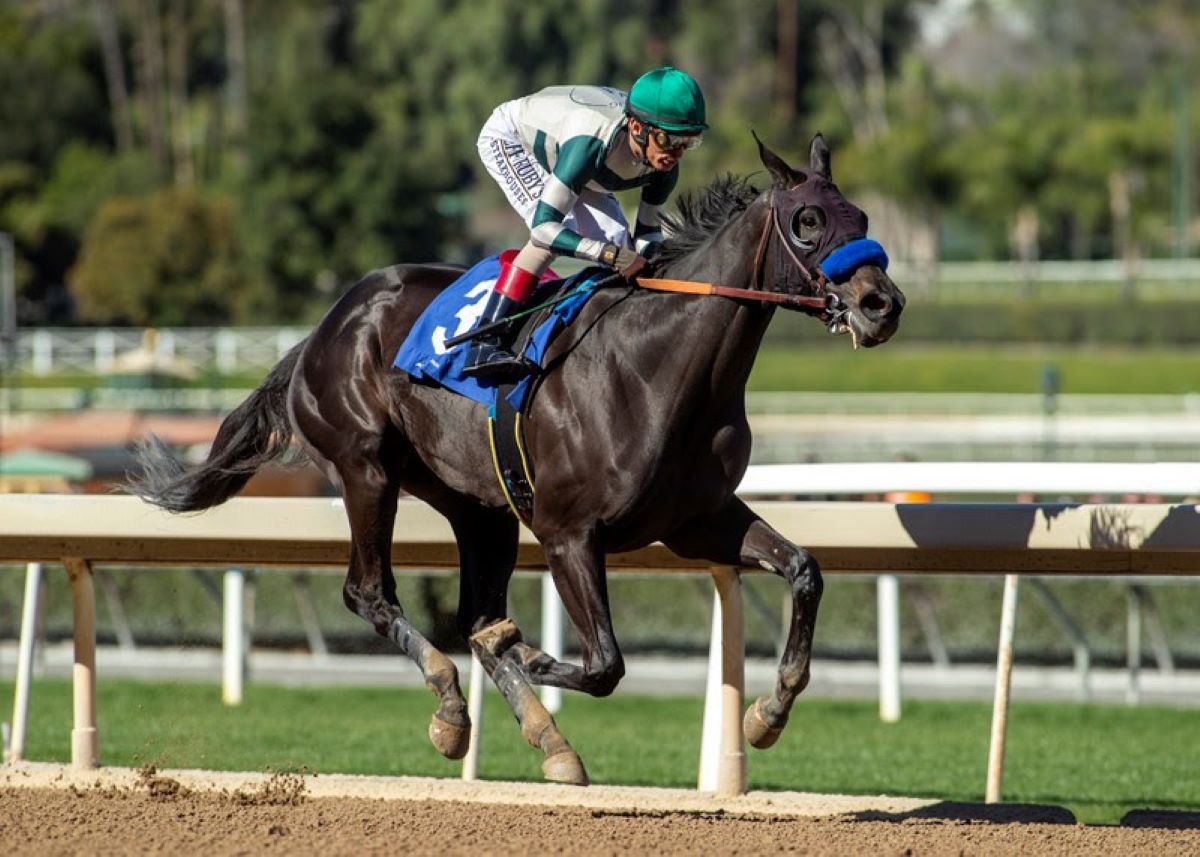 The 3-year-old daughter of Uncle Mo took apart Sunday's Grade 3 Las Virgenes Stakes at Santa Anita Park by 13 lengths. In so doing, Adare Manor gave trainer Bob Baffert his record sixth Las Virgenes victory in her first stakes appearance.
From a horseplayer's and racing fan's standpoint, Adare Manor provides two sides of the same coin. Forget getting her at a value price going forward. She went off at 2/5 in the Las Virgenes, which wasn't surprising, considering she went off at 7/10 in a January 7 one-mile maiden special weight at Santa Anita and at 3/5 in a November maiden special weight at Del Mar. That fourth-place finish marked the only time Adare Manor missed the board in four races.
The only time Adare Manor went off at better than odds-on came in her Santa Anita Park debut on Halloween. There, she finished second to Awake at Midnyte at 5.70/1.
Like Gamine, Adare Manor creates awe-inspiring separation
You may not get Adare Manor at a good price, but if her last two races are any indication, you'll get her at the top of her game. All Adare Manor did in that January maiden special weight was win by 12 lengths in the same gate-to-wire fashion in which she captured the Las Virgenes.
"She duplicated her last race. You know, she's got that big, long stride on her," Baffert told Santa Anita's Mike Willman. "I sprinted her twice and I thought she'd win each of those times, and then I thought, 'Well, she wants to go long.' She's like an Amazon, she's got that big powerful (movement). She's got that big frame, but she's quick … I think that time is pretty serious on this track."
Adare Manor covered the mile in 1:37.11, which included a strong opening 22.76-second quarter-mile. Her 94 Beyer Speed Figure was definitely serious. According to the Daily Racing Form, it's the fastest Beyer by a 3-year-old filly this year.
Johnny V had to hit the brakes or risk Baffert's wrath
"Today, I engaged her right from the gate and she got a little bit strong at the first turn, so I had to grab her a little bit to slow her down the first part of the race," jockey John Velazquez said. "Once we got to the half-mile pole, I kind of put my hands down on her and her long stride just kept going like that."
Velazquez said he had to pull Adare Manor back in the stretch because "she was breathing fire up front."
"I didn't want to ask her down the lane and then Bob would get mad at me. I definitely wanted to save something," he said.