If Novak Djokovic can win just one more match on Sunday, he'll make history as the first man to win a calendar-year Grand Slam since Rod Laver did so in 1969. To do so, he'll need to beat No. 2 seed Daniil Medvedev in the final of the US Open.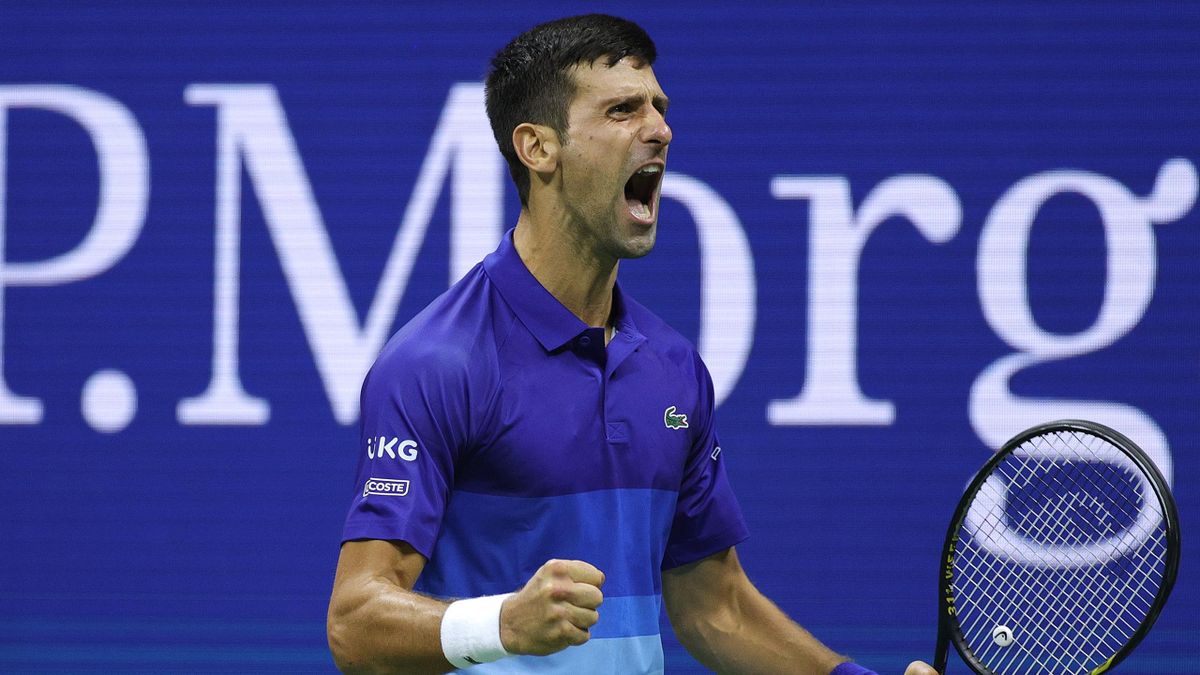 Djokovic booked his spot in the final by overcoming a valiant effort from Alexander Zverev on Friday night, prevailing over the German in five sets in their semifinal matchup.
Zverev grants GOAT status to Novak
He once again came back from dropping the first set to beat Zverev 4-6, 6-2, 6-4, 4-6, 6-2 and put himself on the doorstep of tennis history.
Djokovic turned a tense situation into something of a laugher in the fifth set, jumping out to a 5-0 lead by breaking Zverev twice. Zverev held once, then even broke Djokovic to threaten to turn the final set into a contest yet again. But Djokovic broke back to clinch the match and move into the final.
"I do believe that he will do it. He's breaking every single record that there is," Zverev said after the loss. "If you look at the stats, if you look [at] the pure game of tennis, he's the greatest of all time. Nobody is there with him."
Djokovic could separate himself from his biggest rivals in the tennis GOAT discussion on Sunday, in more ways than one. Not only is a historic season on the table, Djokovic would claim his 21st career Grand Slam title with a US Open final win, putting him one ahead of both Rafael Nadal and Roger Federer.
"I'm going to treat this match as if it's my last one," Djokovic said of Sunday's final, after beating Zverev. "Because it's arguably the most important one of my career, maybe."
Medvedev rolls into final to challenge Djokovic
Medvedev had an easier time in his semifinal. The Russian came from behind in the second set, then cruised the rest of the way to win 6-4, 7-5, 6-2 over No. 12 Felix Auger-Aliassime. Auger-Aliassime looked ready to tie up the match, taking a 5-2 lead in the second set. But Medvedev roared back, saving two set points on the way to eventually taking a commanding two-set lead.
"It was a strange match a bit in the second set," Medvedev said afterward. "I think everyone felt like it was going to be one set all, and then you never know where the match would go. I managed to save the set points and the match turned around completely."
Sportsbooks see Djokovic as the clear favorite to complete his Grand Slam sweep, though it's far from a guaranteed result. FanDuel Sportsbook lists Djokovic as the -255 pick on Sunday, with Medvedev at +205 to spoil the historic occasion.
But for Djokovic, only winning on Sunday will satisfy him after one of the greatest seasons in tennis history.
"It's his famous interview where he said, 'Why should I be happy right now? Job is not done,'" Djokovic said, quoting the late Kobe Bryant. "That's kind of an attitude I have. Job is not done. Excitement is there. Motivation is there, without a doubt. Probably more than ever. But I have one more to go."