What has come to be known as Week 0 of the college football season features only two games — Arizona at Hawaii and Florida vs. Miami in Orlando — so it's key to find value on those rosters.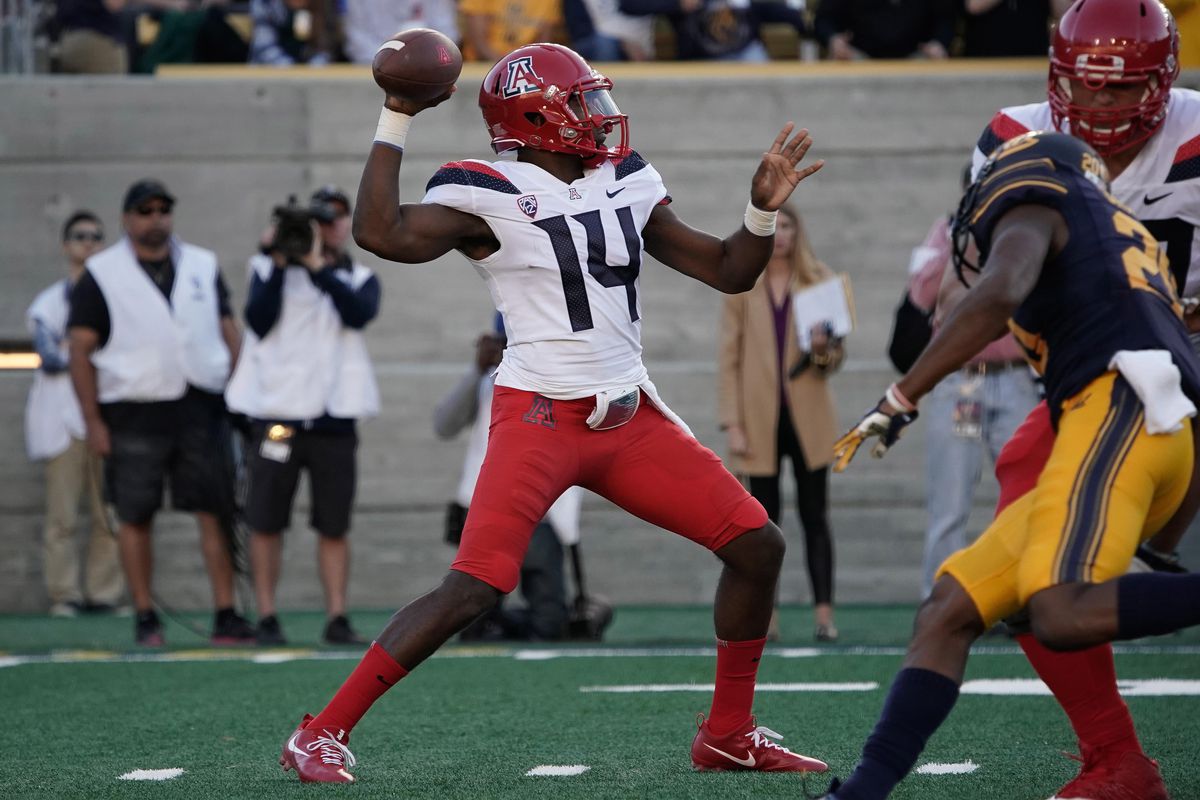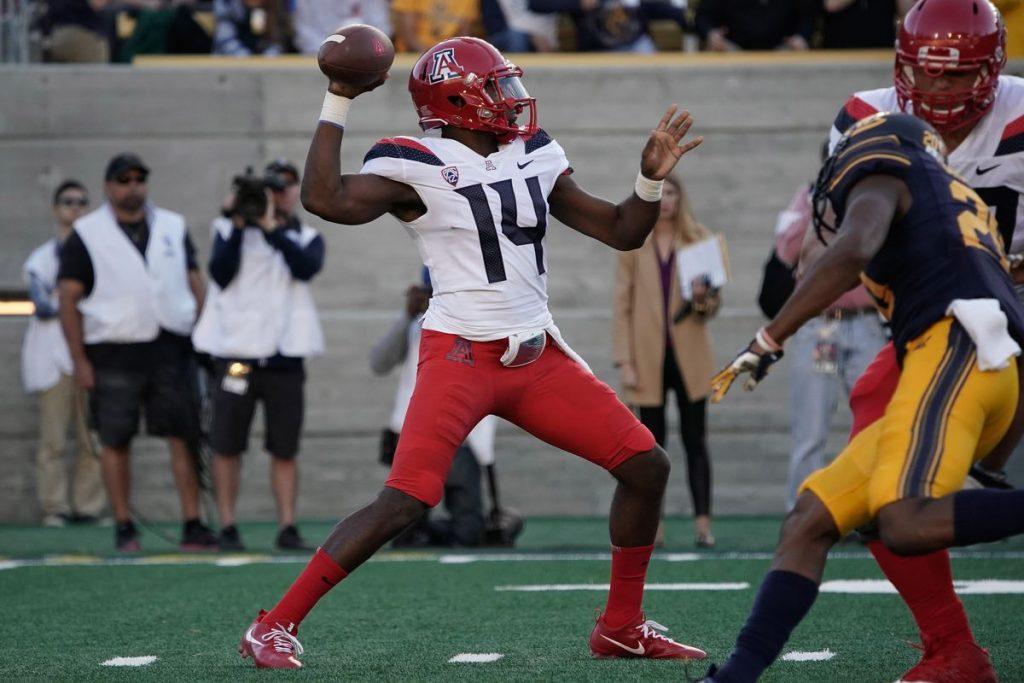 I'll mostly be targeting players in the Arizona-Hawaii game, as oddsmakers expect a shootout with wide-open offenses and weak defenses, but we'll have to find some value in the Florida-Miami game, too, due to salary constraints and touchdown distribution.
I'll be looking for a roster that can get four times value on DraftKings, or 200 points on a $50,000 salary, and a little less on FanDuel, which isn't quite as generous with point values and team salaries are $60,000.
Quarterbacks
Khalil Tate, Arizona ($9,000 on DK, $10,100 on FD) – Tate showed flashes of the Superman he was in 2017 toward the end of 2018 as he recovered from an ankle injury, tallying point totals of 26.9, 29.3 and 37.5 on DraftKings his last three games of the season. Against a Warriors defense that gave up 235 yards passing per game in 2018 (ranking the team 209th in CFB), Tate will look to sling it. His ability to pull the ball down and run give him another dimension and way to score big fantasy points.
He'll need to score about 35 points to make him worth the cost. I'm willing to bet he matches the number as he's likely to play the entire game as oddsmakers have Arizona as an 11-point favorite.
Cole McDonald, Hawaii ($8,800 on DK, $10,700 on FD) McDonald likes to sling it, averaging 44 passing attempts per game last year. He's also facing an Arizona's defense ranked 282nd against the pass in 2018, giving up nearly 270 yards per game through the air. That's a formula for a lot of passing yards, and hopefully several passing touchdowns.
Oddsmakers are expecting a shootout in setting the over/under at 75, and I'm willing to bet McDonald will be responsible for a number of those scores.
Running Backs
Gary Brightwell, Arizona ($3,600 on DK, $6,000 on FD) — JJ Taylor will receive the bulk of the carries for the Wildcats, but if I'm paying up for the quarterbacks I have to save money elsewhere. I'm going to take a shot and fade Taylor and his $7,700 DK salary and hope that Brightwell and his $3,600 salary scores a TD and gets eight to 10 carries. If he manages 12-15 fantasy points I'd be very happy with the result.
Brightwell is overpriced on FanDuel, however, so I may pivot to one of Hawaii's running backs. They won't get many carries in this pass-happy offense, but a score of two is possible in this shootout.
Lamical Perine, Florida ($6,200 on DK, $8,300 on FD) — Oddsmakers are predicting Florida beating Miami by the score of something like 27-20, so I'm expecting more of a grind it out game, particularly late if Florida has a slim lead. The featured back for the Gators, Perine should get the bulk of those carries.
Miami's defense was better against the pass than the run last year, although its roster features a host of young defensive backs in 2019. So we're gambling a bit here.
Perine finished 2018 strong, scoring at least 23 points on DK three of the last four games.
Wide Receivers
Jason-Matthew Sharsh, Hawaii ($4,700 on DK, $6,500 on FD) – The Honolulu Star-Advertiser reported this week that Sharsh has been named starting slot receiver for the Warriors. The senior looks to breakout this year, after catching five of eight targets for 67 yards and a touchdown in Hawaii's bowl game to cap 2018.
Expect Sharsh to be a popular center-of-the-field target for McDonald in this role, making for fantastic value particularly on DraftKings, where he's both cheap and will get one point per reception (compared to 0.5 points on FanDuel).
Cedric Peterson, Arizona ($5,900 on DK, $8,400 on FD) – Peterson is the only Arizona wide receiver who doesn't lack an "or" designation by his name on the depth chart, which means he's the only receiver who's not being challenged for a starting role.
So we know Peterson will get lots of snaps on Saturday as the Wildcats look to replace three of last year's senior wide receivers.