Deontay Wilder will defend his WBC championship Saturday night against England's Tyson Fury at the Staples Center in Los Angeles, in what has become one of the most highly anticipated heavyweight boxing events in years.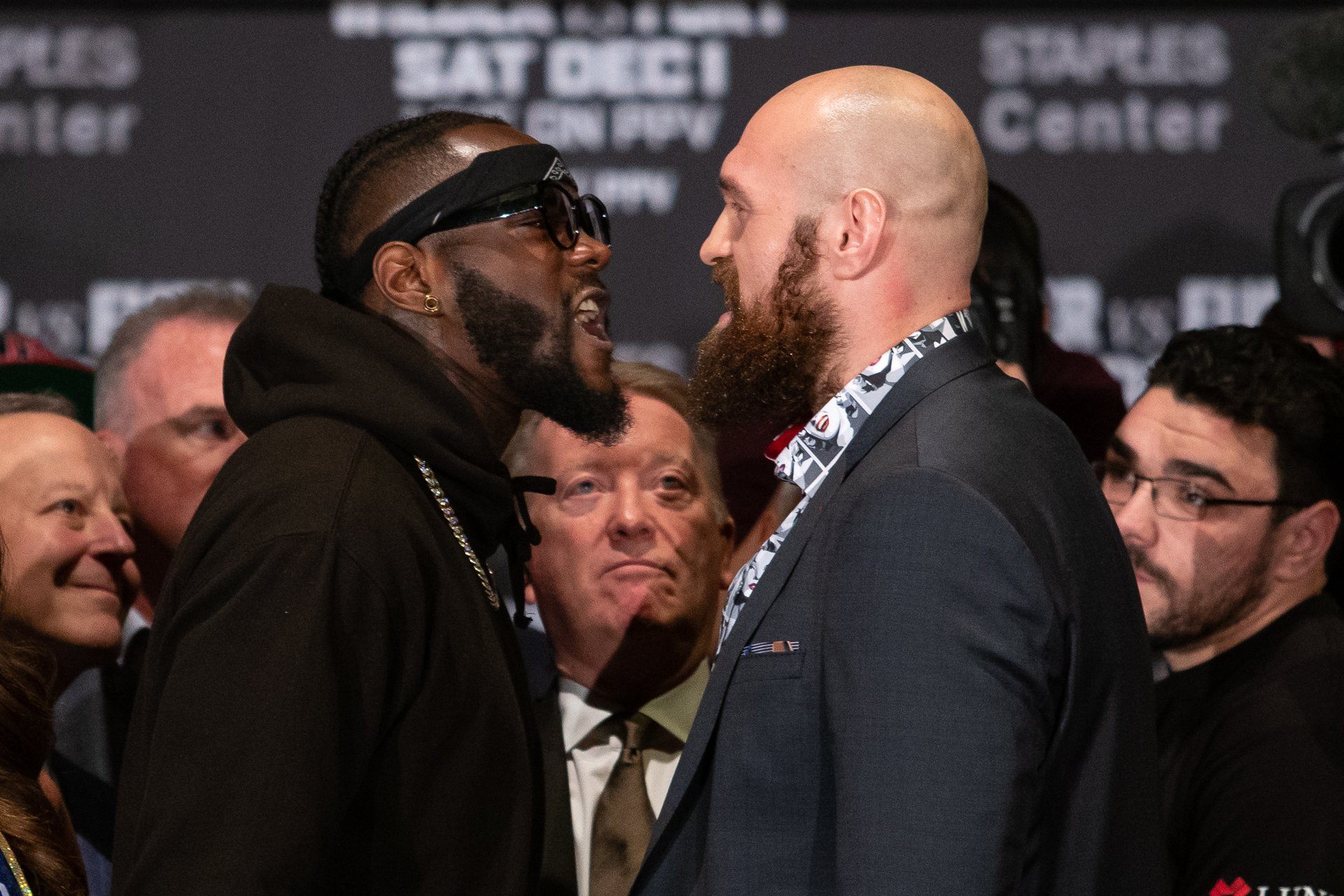 Wilder (40-0, 39 KOs) comes into the fight as a slight favorite over Fury (27-0, 19 KOs), but both men enter the ring undefeated and legitimately believing they are the best heavyweight in the world.
Styles Make Fights: Power vs. Speed on Display
Wilder is known for his punching power, as only one opponent – Bermane Stiverne – has managed to go the distance, and the 33-year-old American was able to knock him out in the first round of their rematch last year.
Meanwhile, the 30-year-old Fury has relied more on speed and skill to become the division's lineal champion, and believes that his advantages will more than make up for any difference in power. During the week leading up to the fight, the Englishman has even said that he thinks he can beat Wilder at his own game.
"Deontay Wilder is getting knocked out," Fury told reporters. "At some point he's going to rip me and I'm going to rip him. At some point we're going to have to stand, and when that point comes, I'm very confident that I can withstand his power and knock him out."
A pure brawl would be find by Wilder – which is exactly why he thinks it won't happen.
"That's not his game. I don't believe that one bit," Wilder told reporters. "That's just something to promote. I don't believe he'll do that one bit. If he does get brave and do that, it will be the biggest mistake of his life."
Both Fighters Drop Weight for Bout
The emotions of both fighters spilled over during a Wednesday news conference, as the two men had to be separated before coming to blows. Wilder screamed at Fury, which the challenger saw as a sign of weakness.
"I believe Wilder wanted me to hit him with a left hook so he could cancel the fight. That's what I believe," Fury said afterwards. "I believe Wilder got in my face so that he could trigger me to hit him so he could get out of the fight. But I ain't going to make that mistake."
Friday's weigh-in provided more talking points for commentators, though not because of anything the fighters said. Wilder weighed in at 212.5 pounds, marking the lowest weight he has registered since his professional debut in 2008.
Meanwhile, Fury came in at 256.5 pounds, the lowest weight for any of his three fights since his two-and-a-half year layoff. Fury was away from boxing while seeking treatment for alcoholism, drug addiction, and depression, and at one point weighed approximately 400 pounds, but has gotten himself back into shape since returning to the ring.
With both fighters seemingly in excellent shape and geared up for the bout, fans and pundits are expecting an exciting fight where any result could be possible. The Westgate Las Vegas SuperBook has made Wilder a -160 favorite, with Fury fetching +140. The most likely result is considered to be a knockout win by Wilder (Even), while those looking to make a big payday on a longshot can take Fury to win by first-round KO (80/1).