The bad beats continue for the Denver Nuggets after forward Michael Porter Jr went down with a back injury.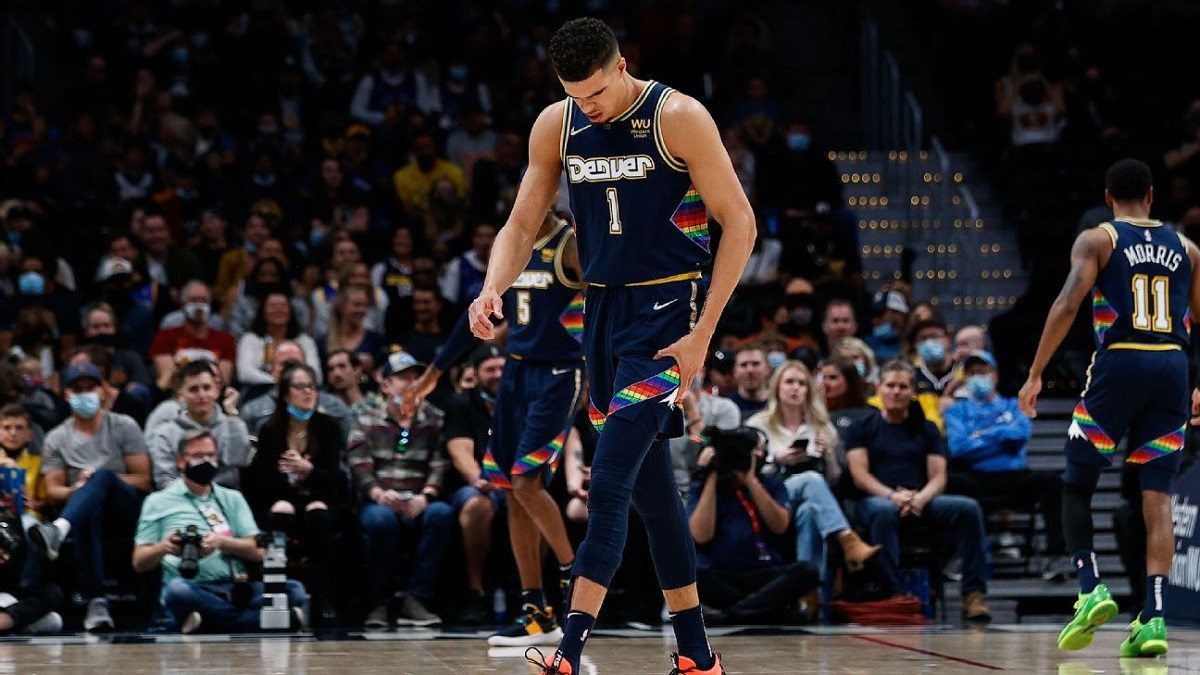 Nuggets head coach Michael Malone said that Porter is out indefinitely with lower back pain, and it's unknown how long he'll be sidelined with the injury.
Porter initially suffered the back injury in the first quarter of Saturday's game against the Houston Rockets. He played seven total minutes before Malone pulled him from the game.
"There's no doubt, regardless of his mood, we all have to support Michael, just like we support Jamal Murray," said Malone. "And again, Michael could be back in a week, it could be more than that."
The back woes could be the reason why Porter had an awful start. He scored just 87 points in his first eight games. Overall this season, he's shooting 35.9% from the floor and 20% from 3-point range. He also whiffed on his last 14 3-point attempts, and was on an 0-14 clip over a four-game span before he exited the Rockets game.
When Jamal Murray went down with an ACL injury last season, Porter stepped up in the scoring department and unleashed a heater from beyond the arc, shooting well over 45% from downtown. He finished last season with a 54.2% shooting clip, including 44.5% from 3-point land.
Porter signed a max-contract extension in the offseason, which raised eyebrows among fans and other NBA insiders. Sure, when he's healthy, Porter is a valuable contributor, but his health has always been a big question mark, especially when you're dealing with a back injury. Porter had back surgery twice in his career. He missed his final season in college and the first season in the NBA while recovering from back surgery.
Typically, when veterans start developing back trouble, it marks the beginning of the end of their career because teams never know when a player with a bad back will develop stiffness or tightness and have to miss a start or two. It happened to even the best of the best, including Larry Bird in his early 30s. Porter is only 23-years old.