The Denver Broncos signed running back and two-time Pro Bowler, Melvin Gordon, to a two-year deal worth upwards of $19 million, with at least $13 million in guaranteed money.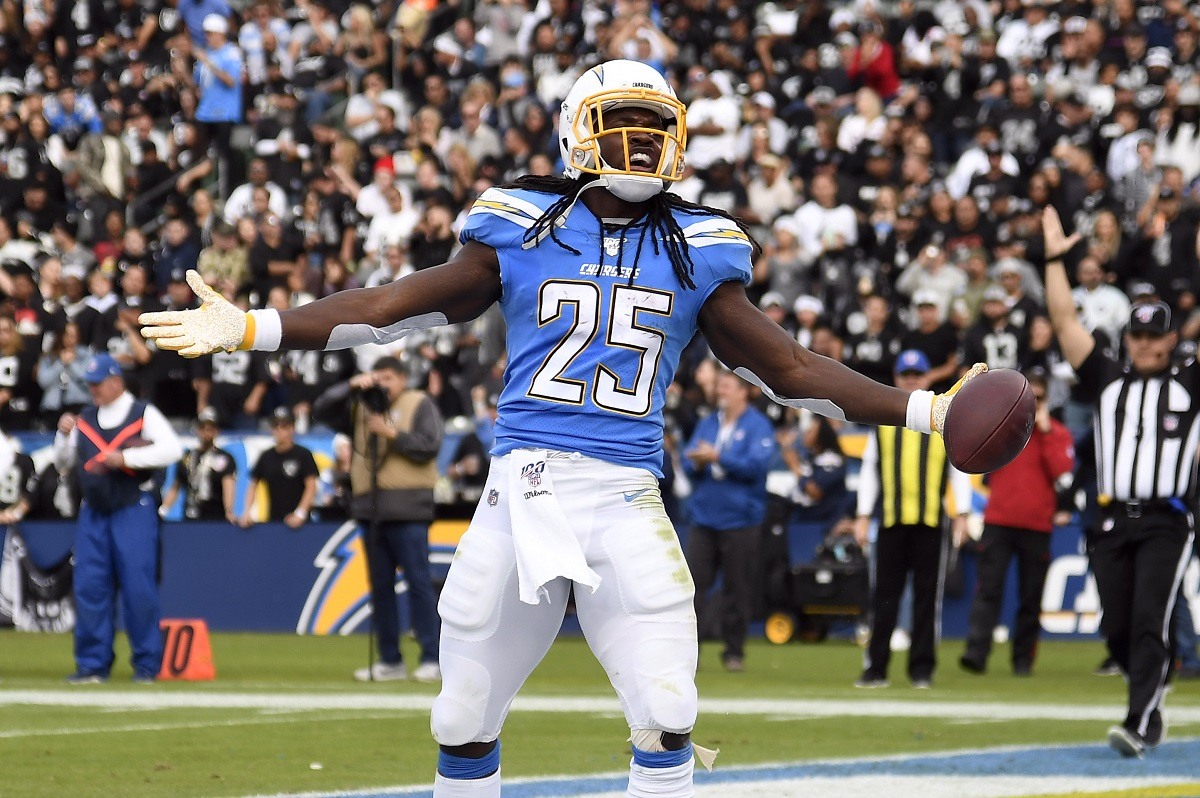 Gordon, 26, rushed for 36 touchdowns and caught 11 more with the San Diego/Los Angeles Chargers over the previous five seasons. He rushed for 4,240 yards with a 4.0 yards per carry career average. He also caught 224 passes for another 1,873 air yards. In five seasons as a dual-threat back, Gordon tallied 6,113 total yards from scrimmage.
In 2018, Gordon played in only 12 games, yet he still rushed for 10 touchdowns and scored four more receiving touchdowns.
The Los Angeles Chargers lost their quarterback last week when Philip Rivers bounced in free agency after 16 seasons. Rivers signed a one-year deal with the Indianapolis Colts. With Gordon and Rivers gone, two key offensive weapons are now missing from Anthony Lynn's arsenal in LA.
The Chargers will stick with running back Austin Eckler, who filled in for Gordon when he held out the start of the season due to a contract dispute. Gordon later regretted holding out during a disappointing season in which the Chargers finished 5-11.
"Yeah, I'd come back," Gordon told the Athletic. "I'd come back. I'd come back just because I feel like the season would probably be different for us as a whole."
Gordon played only 12 games for the Chargers last season. He rushed for 612 yards and eight touchdowns. He added 42 receptions for 296 receiving yards and one touchdown reception.
Colorado Rebuilding
The Broncos are looking to build a new offense around second-year quarterback Drew Lock. The Broncos recently released Joey Flacco after he failed to pass their medical evaluation. John Elway essentially moved all-in on Lock after Flacco flunked his physical. Lock went 4-1 in his rookie season after he won the starting QB job in Week 12.
The Broncos finished 7-9 last season, but tied for second place in the AFC West.
Head coach Vic Fangio recently added ex-New York Giants head coach, Pat Shurmur, to his staff. Shurmur takes over the offensive coordinator position in Denver.
Fangio now has a one-two combo with a pair of solid running backs that also includes local hero, Philip Lindsay. Gordon adds an instant receiving threat out of the backfield.
Lindsay attended high school in Denver and played college football for Colorado University in Boulder. He rushed for more than 1,000 yards over the past two seasons with the Broncos, including 16 rushing touchdowns in 31 games.
According to William Hill, the Denver Broncos are 50/1 odds to win the 2021 Super Bowl.