The newest ESPN 30 for 30, featuring Dennis Rodman about the wild ride for NBA great and 1990s freak, is titled "Dennis Rodman: For Better or Worse".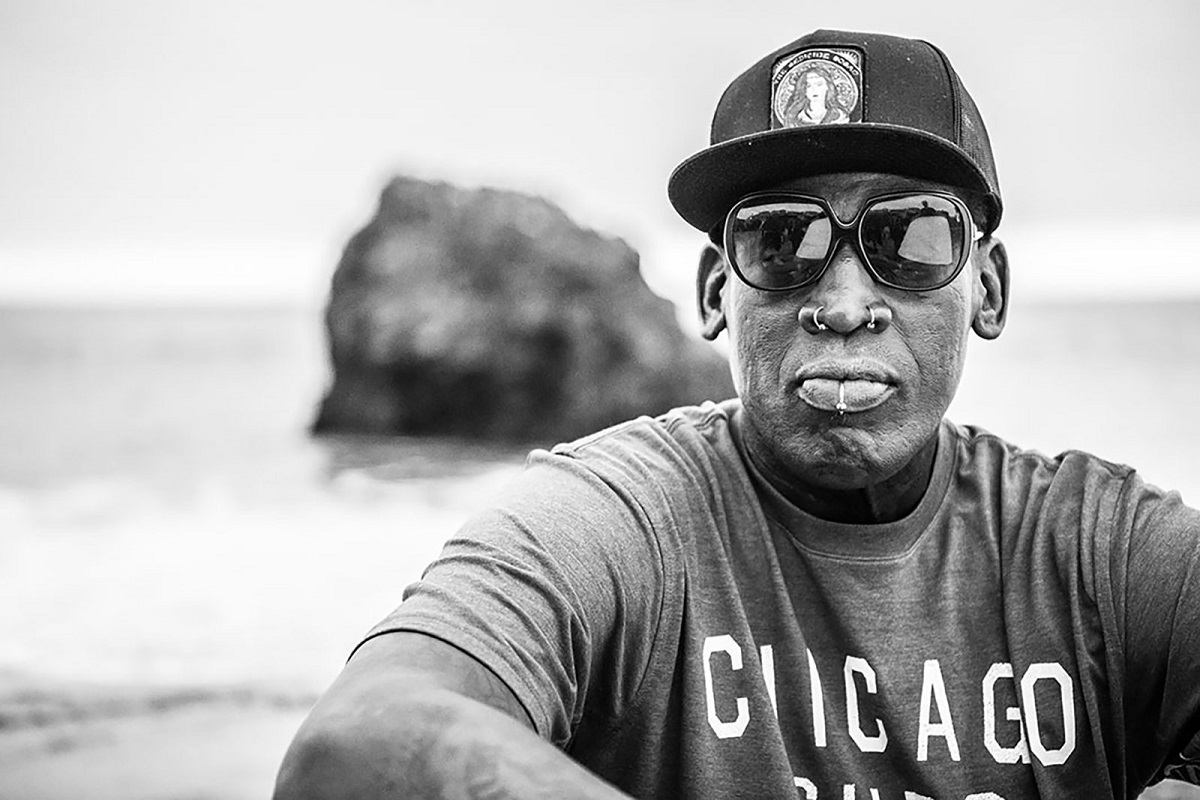 Director Todd Kapostasy ("The Pine Tar Wars") said he was up for the task of telling a cohesive story about a complicated figure and one of the most recognizable people on the planet.
"The image of Dennis Rodman has been reduced to a parody in some ways," said Kapostasy. "The easy narrative is say it's a tragic story. That's an oversimplification. There's elements to tragedy, especially as he transitioned away from basketball. What he's been able to accomplish during his decade in the public eye has been remarkable, including changing the landscape of sports culture in the 1990s."
Jamie Foxx narrated Dennis Rodman: For Better or Worse, and produced this 30 for 30.
"It begins with innocence," said Foxx in the opening scene. "A lifelong journey is navigated by loss. Identity is met with opposition and an outcast is born. Opposition leads to rebellion."
"This film will help provide clarity into why Dennis became who he became," added Kapostasy. "It will also reveal where all these decisions led him."
Blanked Out Childhood
The shy kid from Dallas who grew up without father in a female dominated household with two sisters. His mother described her quiet son as "needy" and clingy.
"We dressed him up as a girl," said Rodman's sister.
Rodman's father skipped town when he was three. His father is named Philander (yes, seriously) and he fathered too many children to count in Asia.
"I do not recall most of my childhood because I blanked it out," explained Rodman. "I know that sounds f—-d up, but it made Dennis Rodman."
Rodman's mother kicked him out of the house because he would not go to college or get a job. Around the same time, he started to grow over a foot in a freakish accident. The late bloomer played ball at the rec center and got noticed by a coach.
The head coach from SE Oklahoma added Rodman to the team and the rest is history. Rodman became a three-time All American in the NAIA. The Detroit Pistons took a flier on Rodman in the second round of the 1986 NBA Draft, who quickly fit in with the Bad Boys.
Father Daly and Zen Master
Isiah Thomas and Rodman became close. Head coach Chuck Daly became a father figure for Rodman. It's hard to ignore the stats that Rodman played his best basketball and kept his hijinks in check under Daly.
Once the Pistons broke up and the team fired Daly, Rodman lost his mud. He contemplated suicide and luckily fell asleep before pulling the trigger. Rodman lived but the freak show began.
Rodman got a second chance with the Chicago Bulls. Michael Jordan knew he couldn't control and out-of-control Rodman. Head coach Phil Jackson said he'd deal with Rodman for him. The Zen Master figured out a way to get the most of out Rodman as Michael Jordan ran off another string of championships for the Bulls.
Hookers and Blow
The rest of the Dennis Rodman documentary includes the highlights of a wild and bizarre life. It's insane to think what the Rodman show and nonstop party would have been in the era of social media. Most recently, Rodman got pinched for stealing an expensive crystal from a yoga studio in the OC.
The North Korea stuff got mentioned but only in a superficial way in the new Rodman 30 for 30.. The real reasons why he went to North Korea (his agent claimed a geographically-challenged Rodman thought it was South Korea when he originally got invited) were never explored. They also avoided the political impact of his multiple trips to North Korea, but showed one peculiar drunken tirade that sounded more like a WWE shouting match.
Meet the Rodmans
Rodman fathered numerous children and admitted he was an absent parent. His two youngest children, DJ and Trinity, became collegiate athletes. DJ is currently a freshman swing man at Washington State. His daughter Trinity plays soccer for UCLA.
Rodman's oldest daughter Alexis said their relationship changed when she had a son. Grandpa Rodman had a change of heart. She felt there would be hope for him yet.
The new Dennis Rodman 30 for 30 ended on a positive note with Rodman finally embracing his own brood for the first time. With North Korea in the past Rodman has a chance to make up for lost time. He had been searching for family his whole life and he didn't realize he created his own family during his nonstop bender and search for love.