When Del Mar begins its 83rd summer season on Friday, it will do so with one notable change in its wagering menu: an extra mandatory payout day for its Rainbow Pick 6.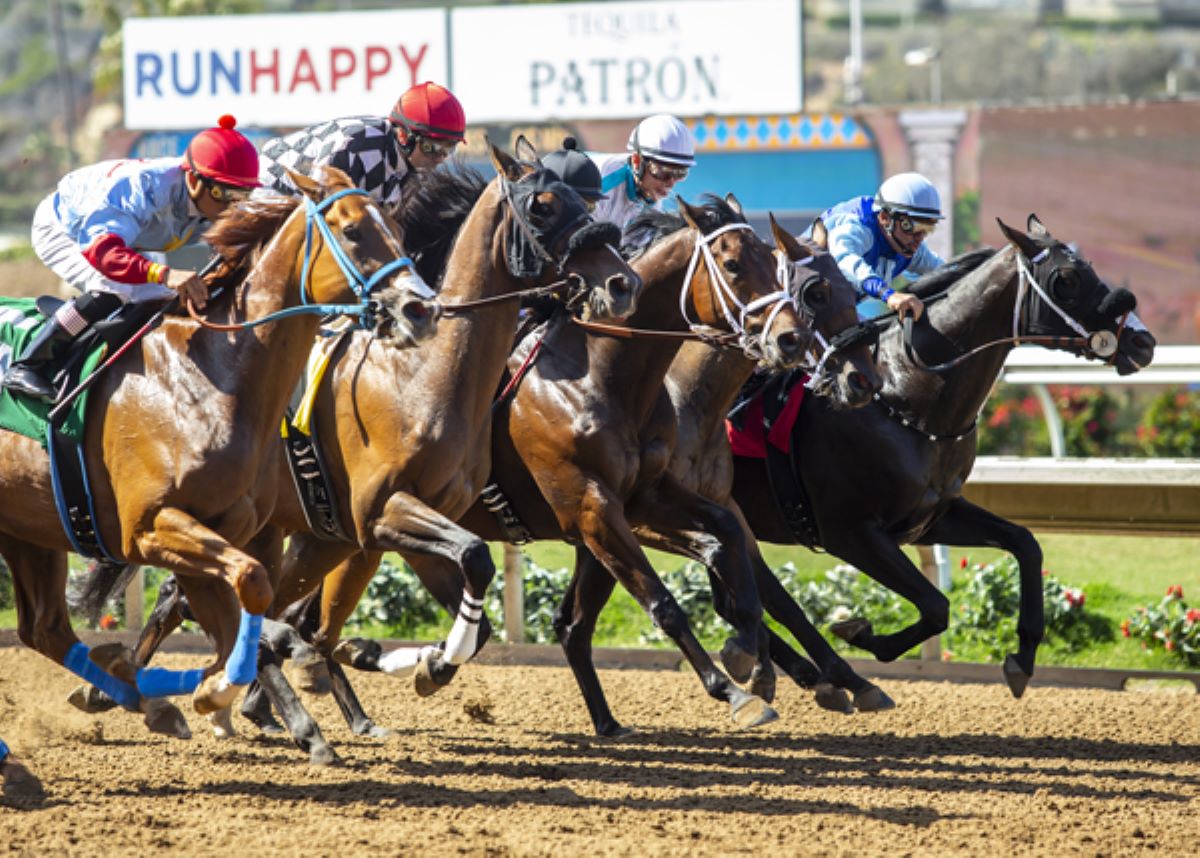 That brings to three the number of mandatory payout days for the wager, which requires horseplayers to hit all six of the day's final races. As a "jackpot" wager, Del Mar's Rainbow Pick 6 pays its entire pool out to a unique ticket holding all six winners. In the event of multiple winners, Del Mar pays out 70% of the pool, rolling over the remaining 30% into the jackpot pool.
Del Mar went to the jackpot format last year. The seaside track north of San Diego held two mandatory payout days in 2021: Pacific Classic Day and Closing Day. Those two days hold their status this year, with Pacific Classic Day, Saturday, Sept. 3, and Closing Day on Sunday, Sept. 11.
They're joined this year by a third mandatory payout day on Saturday, Aug. 6.
"The mandatory payout afternoons have proven hugely popular with our players," Del Mar's director of mutuals Bill Navarro said in a statement. "Our switch to the 20-cent Pick Six minimum has allowed the small and mid-level players the ability to spread deep throughout the card, and the mandatory days with their huge pools excite fans from across the spectrum."
Del Mar sees the Pick 6 carryover trend
Often, as horseplayers have seen, mid-six-figure carryovers to mandatory payout days often turn into seven-figure pools. That's because money cascades into the pool on those days. That, in turn, brings in more bettors and more publicity for the tracks.
Elsewhere, Del Mar keeps many of its same wagers from 2021. Three of those are multirace, horizontal wagers: a 50-cent Early Pick 4 (races 2-5), a 50-cent Late Pick 5 (the day's last five races), and a $2 Win-Place-Show parlay available for a minimum of two races and a maximum of six.
Del Mar brings back a Pick 4 covering the last four races of the day that track officials said was one of the most popular in the country. They made that claim based on the numerous pools north of $1 million that Pick 4 often amassed on weekends. There's also an Early Pick 5 that mirrors its late counterpart.
A hybrid wager that can go one race — or more
In addition to those horizontal wagers, Del Mar returns its Super High 5 on its last race each day. That bet requires you to pick the top five finishers in order. Should nobody pull that off, that day's Super High 5 pool carries over to the next day's final race. For that bet to pay off, that final race must have at least seven runners.
Last year, track officials lowered the Super High 5 minimum from $1 to 50 cents. It will remain 50 cents this season.
Del Mar's season begins Friday with three days of racing. It runs four days (Thursday-Sunday) for five weeks, followed by a five-day week ending on Labor Day, Sept. 5. The final weekend moves back to three days from Sept. 9-11.