Brooks Koepka and Bryson DeChambeau have built the fiercest rivalry in golf over the past two years. That beef will head to the Wynn Golf Club in Las Vegas on Friday as the two face off in the fifth edition of "The Match."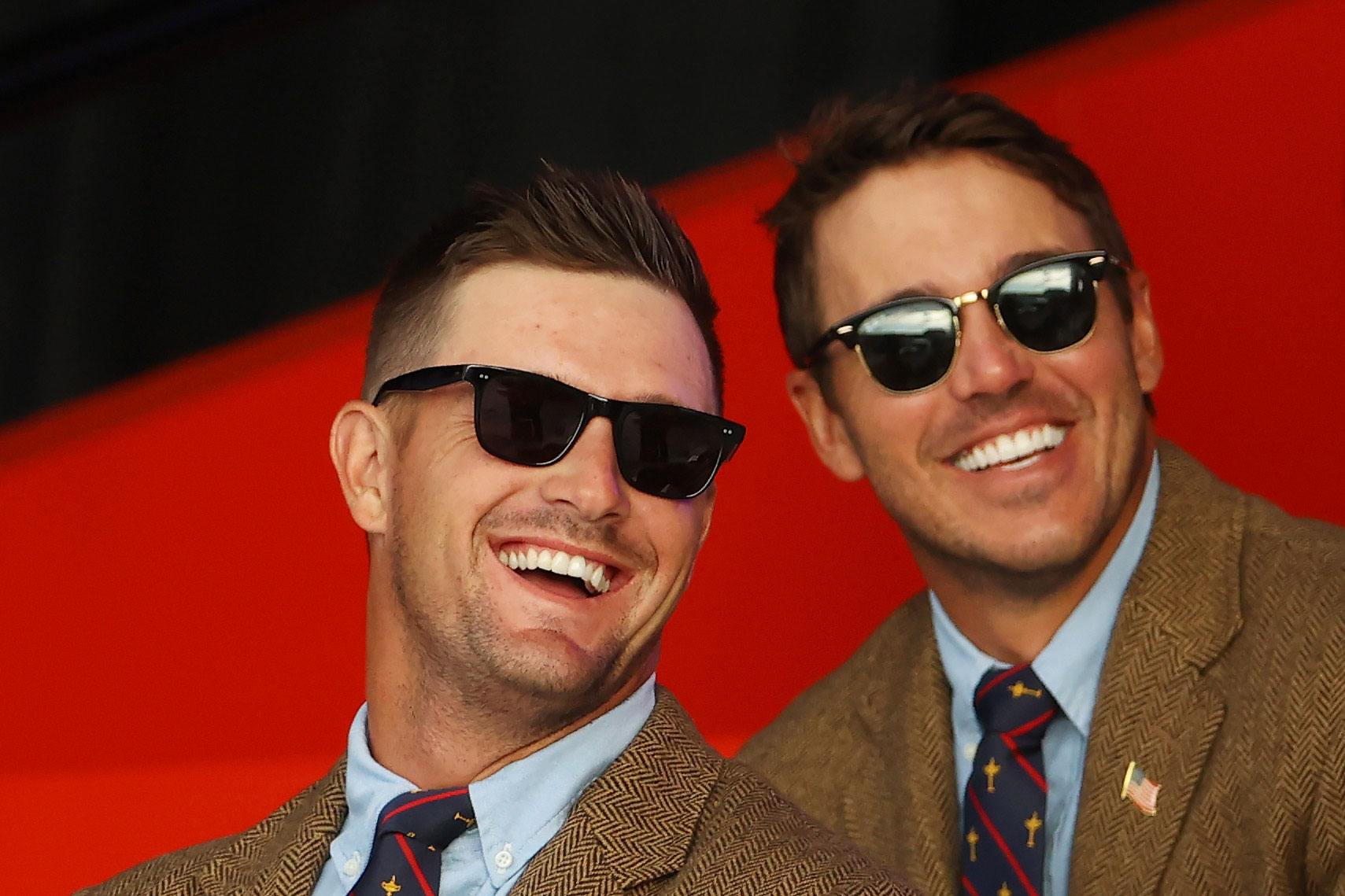 DeChambeau enters the event ranked No. 7 in the world, while Koepka sits at No. 16 in the Official World Golf Ranking.
DeChambeau, Koepka say beef is real deal
While there have been a few notable incidents over the last couple years, it's hard to pick a specific beginning or reason for the Koepka vs. DeChambeau feud. Instead, both men simply seem to dislike each other. While the two were able to tamper down those feelings while playing for the United States in the Ryder Cup, both say the rivalry is very real, and not just hype for the upcoming match.
"This is all real from my end, at least," DeChambeau told reporters ahead of the match. "It's disgusting the way the guy has tried to knock me down. There's no need for it in the game of golf. He has been trying to knock me down at every angle, every avenue, every way. For what reason? I don't know. Maybe it's because he's jealous."
Koepka spoke just as lowly of DeChambeau, saying that there's no comparison between the two on the golf course.
"I wouldn't say it's that big of a rivalry," Koepka told Phil Mickelson. "I mean when you've got [a 4-1 lead in major wins] and the one was during COVID and I didn't play? So I don't know how big of a rivalry that could be. When you win a major and I'm there then it might be more credible."
Odds tight in 12-hole contest
Oddsmakers aren't putting a done of stock in Koepka's career success in majors, however. DeChambeau rates as the -125 favorite over Koepka (+105) at DraftKings Sportsbook. The long-hitting DeChambeau has had more success over the past two years: he's won three tournaments, including the 2020 US Open, while Koepka hasn't won on tour since 2019.
One of the more interesting aspects of this match is that the two will play just 12 holes, rather than a standard round of 18. Sure, that's probably a better format for television. But Koepka has made it clear that he's happy with the shorter match setup.
"Playing 12 holes is nice," Koepka said. "I mean, it's better than playing 18 holes with Bryson. Anything to spend less time with him I'm happy to do."
The made-for-TV matchup will encourage trash talk, and it seems like both men will be happy to chirp at each other. According to DeChambeau, that should make for a great show.
"This is the first time where it's really been hyped up to this level and where there has been a disdain for each other," DeChambeau said. "Maybe we'll be able to have a rivalry kind of bashed out on the golf course. It's not going to be a boxing match, but it'll definitely be something to be seen, for sure."