Bryson DeChambeau has continued to impress at the Professional Long Drivers Association (PLDA) World Championship this week, advancing to the final day of play in Mesquite, Nevada on Thursday. The PGA Tour pro will now compete among 16 of the biggest hitters in the world as he tries to become the long drive champion.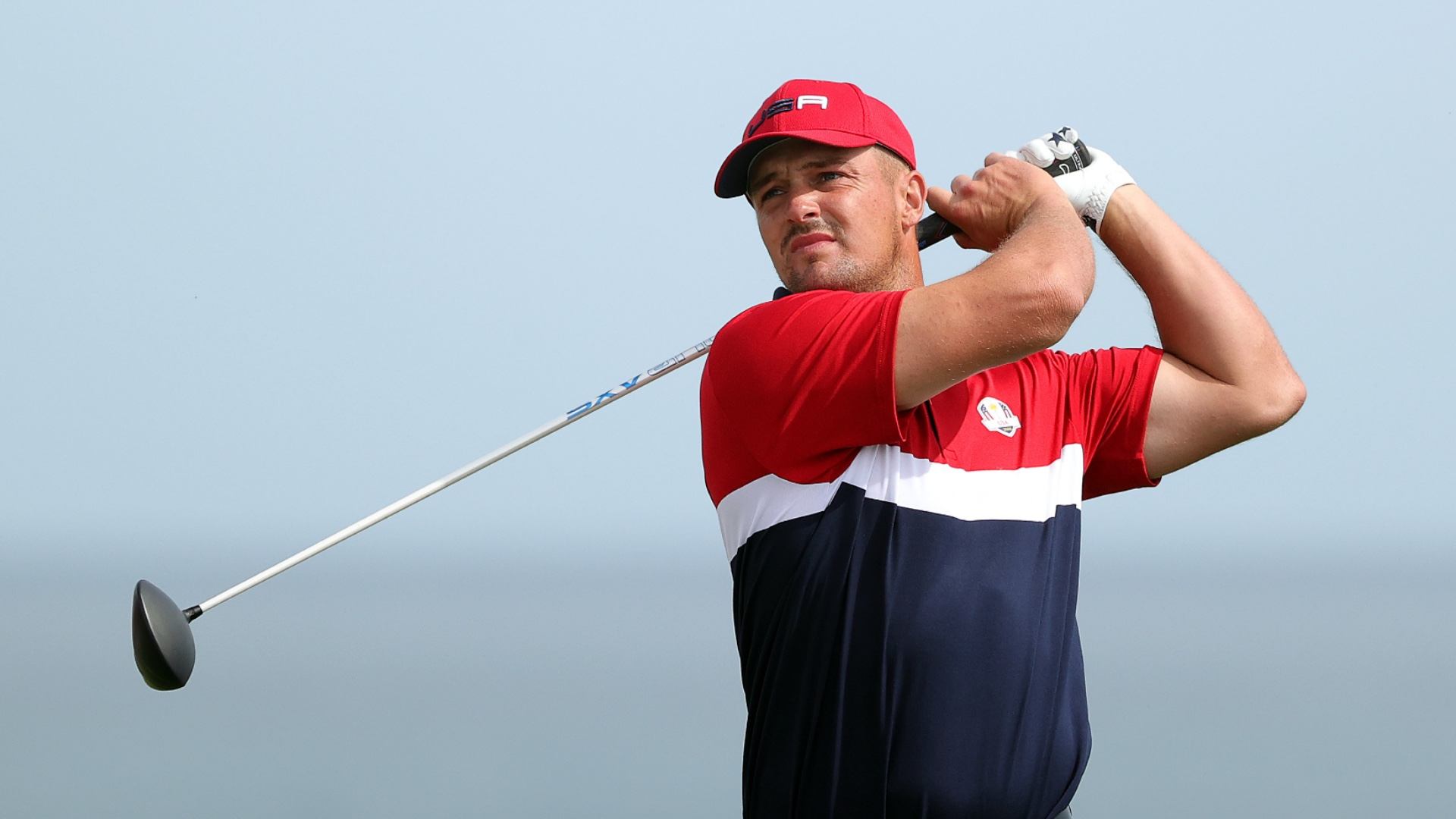 DeChambeau will compete in the round of 16 at 3:45 pm local time, or 6:45 pm Eastern.
Competition intensifies in later rounds
The PLDA World Championship began on Tuesday, with 80 competitors in the open division fighting to advance to the round of 64. On Wednesday, the survivors played down to 32, while Thursday's round reduced the field to just 16.
So far, DeChambeau has acquitted himself well. He easily qualified out of his groups each day, though he acknowledged that the competition stepped up on Thursday.
"The second day felt like, 'OK, I've gotten a lot of these guys,'" DeChambeau told reporters. "But the third day, today, these guys are right there with me and it's not easy. You're going up against some of the best in the world. Right in the last set, you can clearly see that guys are 20 yards past me in this wind."
In each round, competitors hit sets of six shots in rotating groups of four hitters. Only balls that land in bounds count, and a golfer only counts the longest shot of each set. At the end of each set, the top scorer earns 200 points, with second place earning 100, third 50, and fourth 25 points. If a competitor fails to put a ball in play, they earn zero points.
DeChambeau honored to reach PLDA final round
Each player completes five sets, competing against different hitters each time. After each round of five sets is over, the top competitors advance. That continues on Friday, as the field of 16 will whittle itself down to eight before eventually playing down to a champion. The winner takes home a prize of $50,000.
If you want to watch DeChambeau compete for the title, you can watch the finals on the PLDA YouTube channel, free of charge. The PLDA is also streaming the amateur, women's, and seniors finals earlier in the day.
Prior to the PLDA World Championship, PointsBet offered +2000 odds on DeChambeau winning the tournament at its online sportsbook in Illinois. To win, DeChambeau would have to overcome some extremely long hitters, including reigning world champion Kyle Berkshire, who has hit far beyond DeChambeau in every round so far.
DeChambeau acknowledges that he's still a longshot to win the long drive competition. But he's happy with how he's hit, and can't wait to see how his run ends.
"It's definitely just an honor to get to the last round," DeChambeau said. "I did not think I was going to get to the final round, but the conditions were right for me and worked out pretty well."