Longtime UFC middleweight contender Yoel Romero will make his Bellator debut on Saturday when he battles Phil Davis in the main event of Bellator 266 in San Jose, California.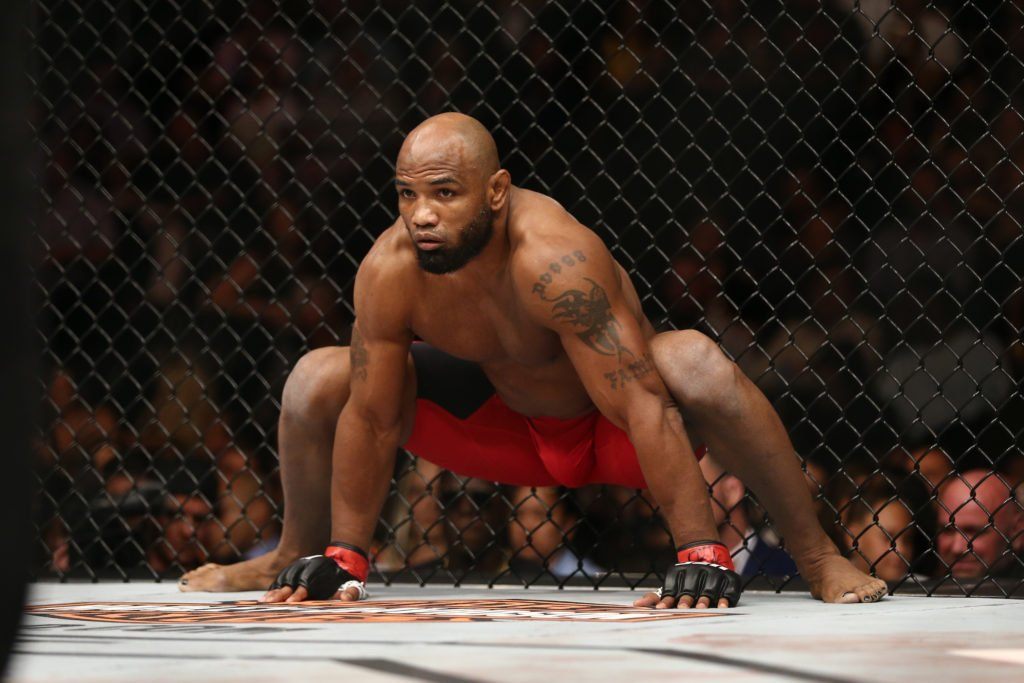 Davis spent much of his career in the UFC before moving to Bellator back in 2015.
Both fighters coming off title fight losses
Since that time, Davis (22-6) has compiled a 9-3 record in the promotion. That includes once holding the Bellator Light Heavyweight World Championship, which he won over Liam McGeary in 2016. Davis had another shot at the title in April, when he faced Vadim Nemkov in the quarterfinals of the Bellator Light Heavyweight Grand Prix. But Nemkov won a unanimous decision in that fight to retain the championship and move on in the tournament.
Now Davis gets another high-profile matchup against Romero. While Romero previously fought at middleweight, Davis expects that moving up in weight won't bother the Cuban fighter.
"I think he'll be just like any other light heavyweight," Davis told MMA Junkie. "Extremely powerful, strong, quick – you just gotta work with what you get once you get there."
Romero (13-5) lost his final three UFC fights, but that undersells his success in the promotion. Four of his last five fights were, at least ostensibly, for a title, either the interim or unified middleweight belt. Romero did miss weight on two of those occasions, perhaps a sign that he should move up to light heavyweight.
Romero ready to keep learning in Bellator
His time with the UFC ended with three straight decision losses to Robert Whittaker, Paulo Costa, and Israel Adesanya, the last of which was again for the middleweight title. But despite the late slump, the 44-year-old says he has no regrets about his time in the UFC.
"I don't think I left anything undone in the UFC," Romero told reporters. "Now, I'm taking another step to keep growing. I was already in the UFC. I humbly believe that I didn't do too bad. I learned. I keep learning. Everything I learned I will manifest in this great company."
There will naturally be questions about how much Romero has left in his tank at this late stage in his career. But his recent fights show that he's still capable of hanging with the best in the world, at least for now.
Bookmakers are certainly showing him plenty of respect heading into Bellator 266. PointsBet rates Davis as just a -125 favorite over Romero (+100) in what should be an intriguing fight. Even Davis says that he's looking forward to the challenge of facing someone with so much big fight experience.
"Any time you have a guy like him, my mind immediately goes toward, 'I can't wait to test my skills against him,'" Davis told MMA Junkie. "I know that's sort of like a weird thing, because a spectator would be like, 'I would not want to be in there,' but I definitely want to be in there."