When Novak Djokovic lost to qualifier Jiri Vesely on Thursday night in Dubai, it marked the end of his reign as the world's top tennis player. But while Daniil Medvedev may be the new king of men's tennis, oddsmakers still think the Serbian superstar is the man to beat in most of the upcoming Grand Slam events.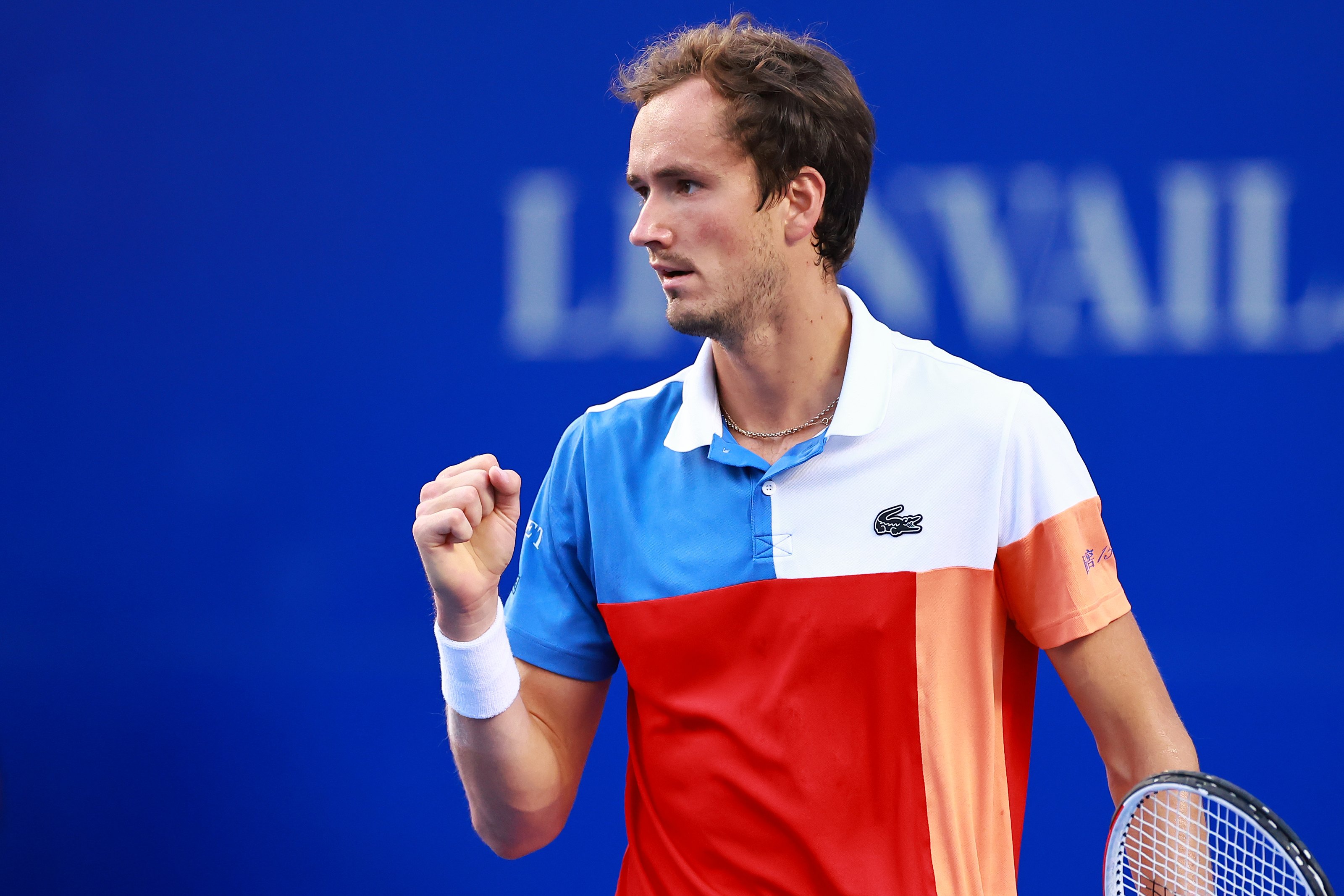 Djokovic lost 6-4, 7-6 (7-4) to Vesely in the quarterfinals of the Dubai Duty Free Tennis Championship.
Australian deportation leads to tennis power shift
That means that after this week's events, it will be Medvedev who holds the No. 1 ranking in the world. Djokovic's fall isn't just about his loss in Dubai, however.
When Australia deported Djokovic ahead of the Australian Open, it put Djokovic's ranking in serious jeopardy. Djokovic was defending both his title and 2,000 ranking points in Melbourne. By not playing at all, he earned zero – a massive loss that would prove difficult to overcome.
Meanwhile, Medvedev reached the Australian Open final. Combine that with his win in the US Open, and it put him in position to surpass Djokovic either this week or in the near future.
With Medvedev reaching the semifinals of the Mexican Open, he has clinched enough points to overtake Djokovic. He can expand that advantage should he go on to reach the final or win the tournament outright, though he'll face difficult opposition in the form of Rafael Nadal in the semis, and potentially Stefanos Tsitsipas in the final.
Djokovic unclear on playing opportunities
Meanwhile, Djokovic lost to No. 123 Vesely – his first loss to a player outside the top 100 since 2018 – after a period of relative inactivity.
"I need the match play," Djokovic said after the loss, acknowledging that his unvaccinated status could cost him more tournaments. "Obviously, as I said, I'll have to follow the situation, see how it goes. Wherever I get an opportunity to play, I will. Hopefully that will be soon."
Djokovic has already said that sitting out of Grand Slams with vaccination requirements is "the price that I'm willing to pay."
However, there are signs that Djokovic may be able to play in major tournaments later this year, particularly as the COVID-19 situation improves and the Omicron variant wanes. France has been easing health and travel restrictions, while England has granted exemptions for visiting athletes. The United States Tennis Association says it will follow governmental rules on vaccination, and the US Open won't begin until late August.
Presuming he can play, oddsmakers believe Djokovic remains formidable on tennis' biggest stages. DraftKings lists Rafael Nadal as the +100 favorite to win the French Open, ahead of Djokovic (+225), with Medvedev far back at +1600.
Meanwhile, Djokovic rates as the +110 favorite at Wimbledon, and the +125 pick at the US Open. Medvedev is the second choice at both tournaments, but there is quite a gap: he's a +550 choice in London, and +275 in New York.