Portland Trail Blazers All-Star Damian Lillard says he won't return to action if the Blazers have zero chance at the NBA playoffs because it won't be worth the risk during the coronavirus pandemic. No real opportunity for playoffs in Rip City? Then no, Dame.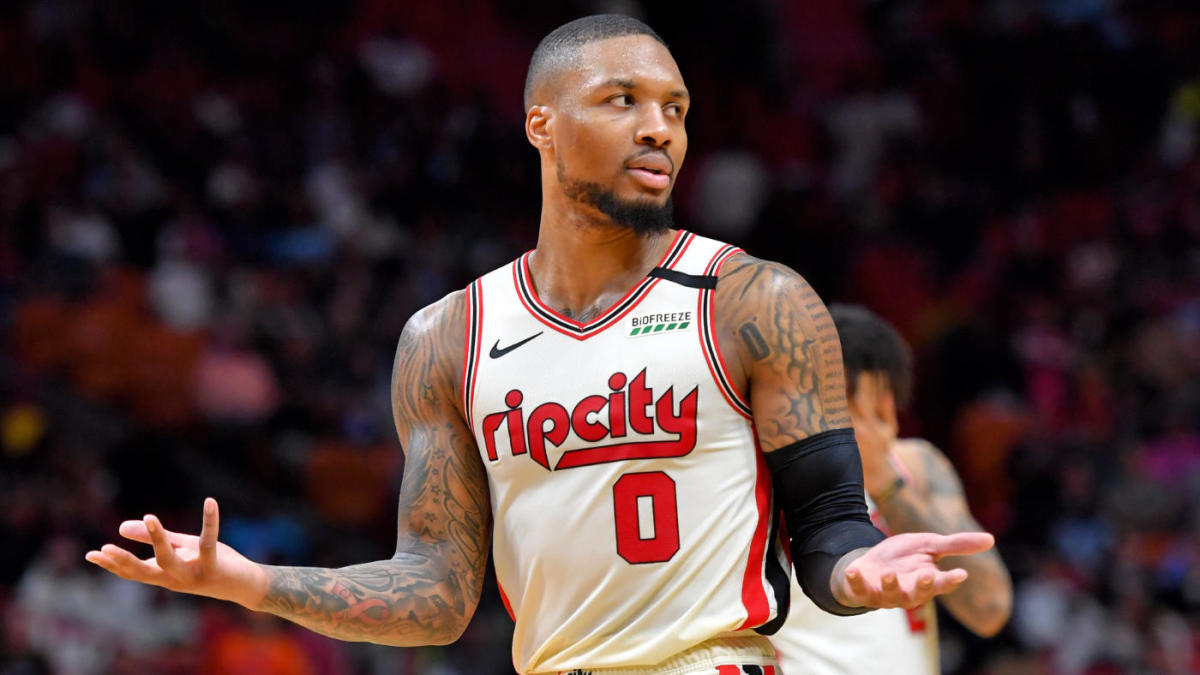 When the NBA shut down its season on March 11, the Blazers were 29-37, and eight games under .500, putting them on the Western Conference playoff bubble with the New Orleans Pelicans, Sacramento Kings, and San Antonio Spurs. The Memphis Grizzlies occupied the #8 seed in the west and held a 3.5-game lead over the Blazers, Pelicans, and Kings.
The NBA wants to reach a threshold of 72 games so many teams can fulfill their regional television contracts. Most teams played roughly 64 games prior to the shutdown, with up to 18 games remaining on the regular-season schedule.
"If we come back and they're throwing us out there for meaningless games and we don't have a true opportunity to get into the playoffs, I'm going to be with my team because I'm a part of the team," said Lillard in an interview with Yahoo Sports. "But I'm not going to be participating. I'm telling you that right now."
Lillard led the banged-up Blazers with a career-high 28.9 points per game. He's currently ranked #5 in overall scoring in the NBA.
According to the last update from William Hill, the Trail Blazers were 200/1 odds to win the 2020 NBA championship.
30 Team NBA Playoffs?
NBA commissioner Adam Silver said that the league will entertain any ideas about a post-pandemic NBA. The NBA floated the idea of holding playoffs with every team with a shot at the postseason. In that scenario, they'd play eight regular-season games to reach the 72-game mark and then begin a postseason tournament. The lowest seeds would compete in a play-in series, similar to what the NHL instituted with 24-playoff teams in the expanded 2020 Stanley Cup Playoffs.
In the last 24 hours, the 30-team playoff idea has lost a bunch of steam, however. And that was before Lillard made his comment about the potential NBA playoffs that blew up on social media.
If the NBA truly wants to opt for a leaner return, then it should scrap the regular season and move directly on to the postseason. That would suck for the bubble teams like the Washington Wizards in the east and the cluster of teams in the west, but at least the NBA could limit the risk and exposure.
The practical move would entail that Silver scrap this season, including the playoffs, and focus on a healthy return for the 2020-21 season.