The Dallas Stars didn't quite clinch a playoff berth with a 3-2 shootout victory over the Vegas Golden Knights on Tuesday, but they only need to reach overtime in one of their last two games to snag the final spot in the NHL postseason.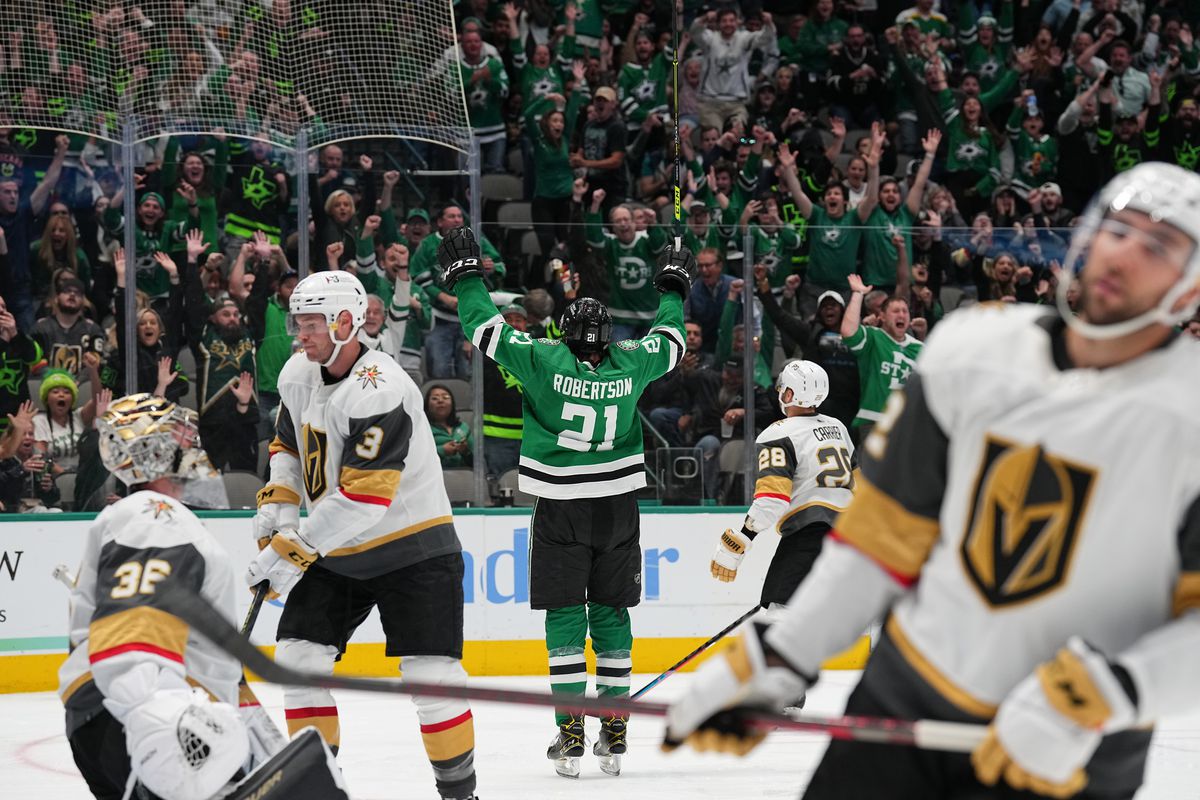 Dallas could have eliminated Vegas by winning in regulation. However, the shootout win left the Stars four points up on the Golden Knights, with both teams having just two games left to play.
Stars looking to improve playoff seeding
That means that there's only one scenario in which Vegas makes the playoffs. The Golden Knights will have to win their final two games in regulation, while Dallas loses twice in regulation. Any other result will see the Stars get the final spot in the Western Conference.
"It's right there now," Dallas coach Rick Bowness told reporters after the win. "We want more. We need more. We haven't ruled out seventh place. We've got to get in, we need that one point to get in, and then we have two games to try to get in and then take a shot at seventh."
The Stars are tied with the Nashville Predators for the seventh spot in the West and are one point behind the Los Angeles Kings. Both Nashville and Los Angeles have already clinched their playoff berths, though seeding is still up for grabs.
Dallas has an excellent chance of clinching its playoff spot on Wednesday. The Stars are at home against the Arizona Coyotes, who boast the worst record in the Western Conference. FanDuel Sportsbook lists Dallas as a -520 favorite to win on Wednesday, and Arizona is +600 to win in regulation – the only result that would continue the playoff drama.
Vegas needs everything to go right in playoff push
Meanwhile, the Golden Knights are fighting with their backs against the wall. They'll start out with a game at the Chicago Blackhawks tonight. Vegas must win in regulation, with FanDuel offering -130 odds on the Golden Knights pulling it off.
"I mean, we've still got a pulse, we're not eliminated," Golden Knights coach Peter DeBoer said after the shootout loss to Dallas. "We've got to win. It's not perfect, back-to-back. We emptied the tank tonight. We don't have a choice. We've got to find a way to reenergize here and get ready and win a game tomorrow."
Even if both games go right for Vegas, the team will still face long odds of making the playoffs. The Stars play again at home on Friday against the Anaheim Ducks, while the Golden Knights head to St. Louis to face the Blues that same night.
As a result, FanDuel isn't even offering odds on the Stars to make the playoffs. However, bettors can get +3400 on the Golden Knights to sneak into the postseason or -8000 on Vegas failing to reach the playoffs.