The struggling Vegas Golden Knights fired head coach Gerard Gallant on Wednesday, removing the leader who took the franchise to the Stanley Cup Finals in its inaugural season.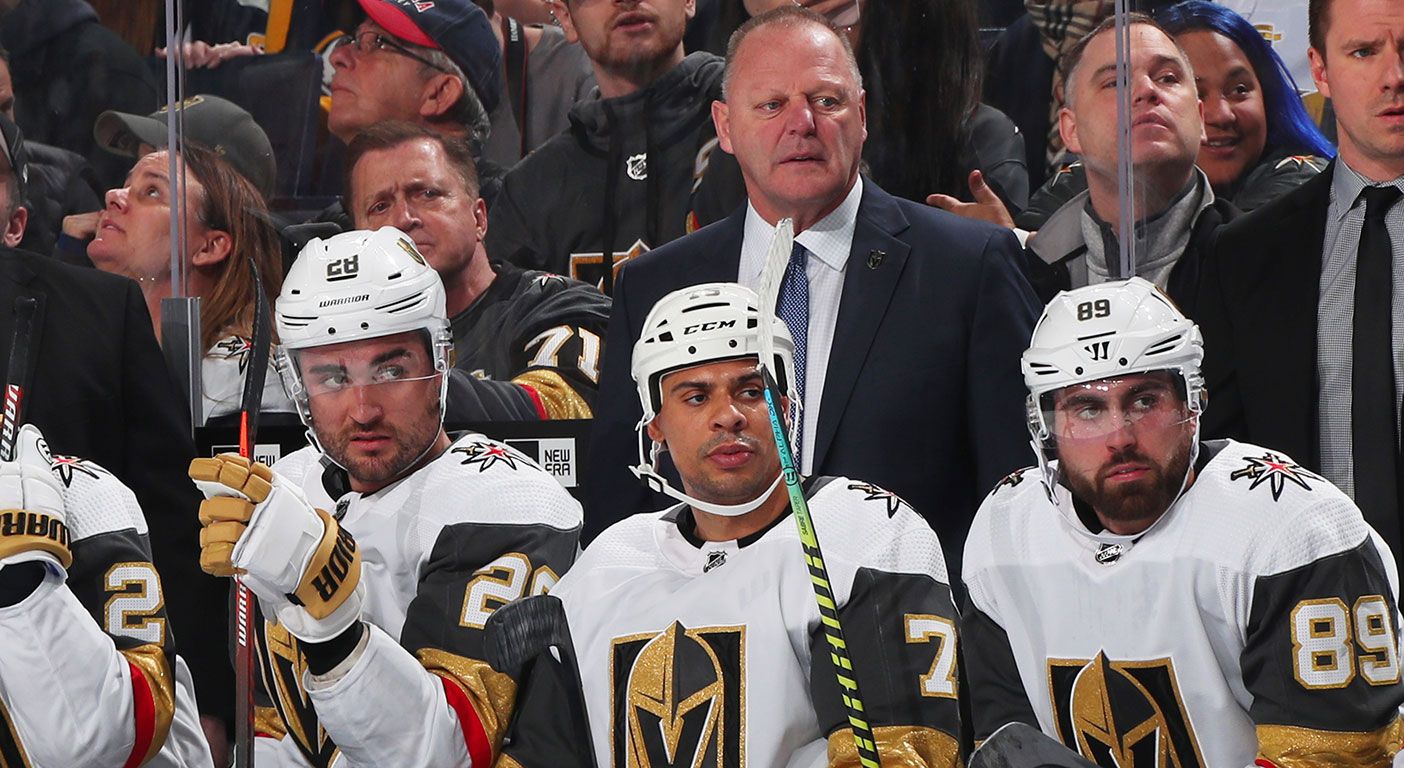 Gallant was replaced later in the day by former San Jose coach Peter DeBoer, who was fired by the San Jose Sharks just last month.
Losing Streak Last Straw for Gallant
Gallant compiled a 118-75-20 record with the Golden Knights over more than two full seasons with the team. This year, Vegas is muddling along with an unimpressive 24-19-6 record, which puts them team squarely on the playoff bubble in the Western Conference.
Gallant's firing comes on the heels of a four-game losing streak for the Golden Knights. However, the team is far from out of the playoff race: they are just three points behind the Pacific Division leading Phoenix Coyotes, and FanDuel Sportsbook still regards Vegas as a Stanley Cup threat, giving the team +1600 odds of winning the title this season.
"We're in a unique position where we're right in the mix, so this isn't a case where the bottom fell out and we were left with no choice," Vegas general manager Kelly McCrimmon told reporters. "I guess it was a situation more where, proactively, it was our belief that this is what was going to be the best thing for our organization."
The Knights have fared poorly in statistical measures that many believe are highly luck-dependent. For instance, their shooting percentage of 7.5 percent ranks just 24th in the league, which may be negatively impacting scoring for a team that leads the NHL in "expected goals" in five-on-five situations.
The Knights also fired assistant coach Mike Kelly.
DeBoer Has Long NHL Track Record, No Titles
The 51-year-old DeBoer will likely make his coaching debut in Vegas' Thursday game against the Senators up in Ottawa. DeBoer has coached for the Florida Panthers, New Jersey Devils, and San Jose Sharks over the course of 12 seasons. In that time, he made five playoff appearances, reaching the Stanley Cup Finals twice, but never winning a title.
DeBoer had led the Sharks to the postseason in each of his first four seasons with the team, but was let go this season after a 15-16-2 start. Last season, he led San Jose to the Western Conference Finals after beating the Golden Knights 4-3 in a tense first-round series.
"His teams are always very well prepared, very well coached," McCrimmon told reporters, speaking of DeBoer. "He's an intelligent guy. Teams have always been very strong on special teams. He's been to the Stanley Cup Final with two different teams. He enjoyed a lot of success in the National Hockey League as a coach, and I think with this opportunity he'll continue to do that."
DeBoer has time to mold Vegas back into a Stanley Cup contender in a season with no clear favorites for the title. The Tampa Bay Lightning (+850) are currently the favorites to win a championship this year at FanDuel. But the Boston Bruins, St. Louis Blues, and Washington Capitals are each listed at +950, with eight more teams fetching odds of +1700 or less.