Frankie Cigs looks like he's headed to Texas. The Dallas Mavericks are interested in signing the Belgian-born Frank Ntilikina and former point guard from the New York Knicks.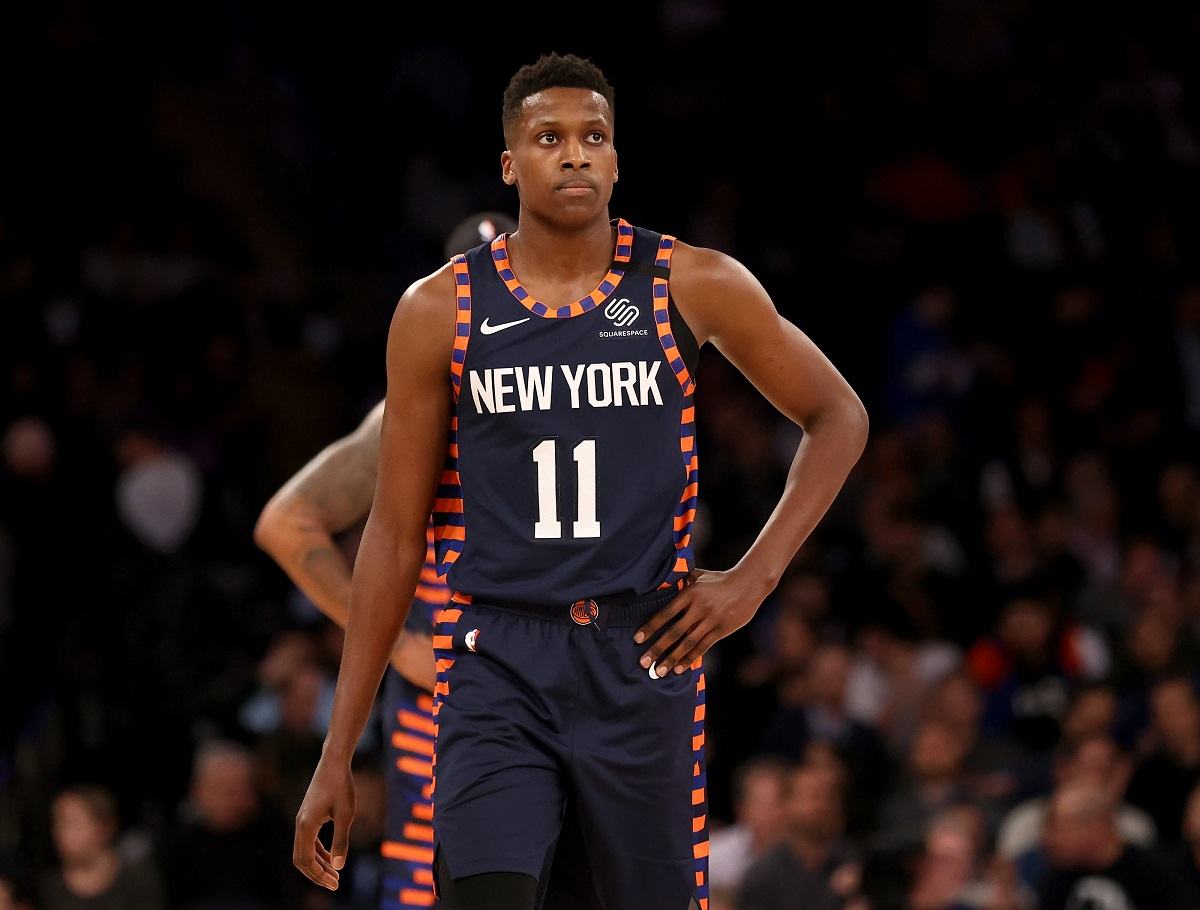 Nicknamed 'Frankie Cigs' by actor and Knicks superfan Michael Rapaport, Ntilikina grew up in France and was a bust during his brief tenure with the New York Knicks.
The Knicks drafted Ntilikina fairly high with the #8 pick in the 2017 NBA Draft, passing on much more talented players like Donovan Mitchell and Bam Adebayo because Phil Jackson, the general manager at the time, believed Ntilikina had the necessary skills to run the triangle offense.
Of course, the complicated triangle offense only worked for the championship teams Jackson coached with the Chicago Bulls in the 1990s, and with the Los Angeles Lakers in the 2000s. The difficult-to-grasp philosophy of the triangle offense now seems antiquated in the modern, analytics-driven NBA where teams are only taking layups and shooting 3-pointers with reckless abandon.
Ntilikina found himself buried at the end of the Knicks bench for most of last season, averaging a career-low 2.7 ppg. Tom Thibodeau tapped Elfrid Payton as the starting point guard last season. Rookie Immanuel Quickley earned the backup point guard role due to his ability to draw fouls, and IQ ran the Knicks' popular second unit along with Derrick Rose.
The Knicks added Kemba Walker and Evan Fournier in the offseason to bolster their starting backcourt. With Quickley and Rose anchoring the second unit, Ntilikina saw the writing on the wall.
The Dallas Mavericks made several internal changes in the offseason, with head coach Rick Carlisle parting ways with the team and moving to Indianapolis to coach the Indiana Pacers. Jason Kidd is the new Mavericks head coach and, perhaps, the former elite point guard can guide Ntilikina in the right direction.
Ntilikina won a silver medal with the French national team at the 2020 Olympics this past summer in Tokyo.