The Los Angeles Clippers did not expect All-Star Kawhi Leonard would play this season after he suffered an ACL knee injury in the 2021 playoffs and underwent surgery in the offseason, but his rehab is progressing at a much faster rate than everyone indicated.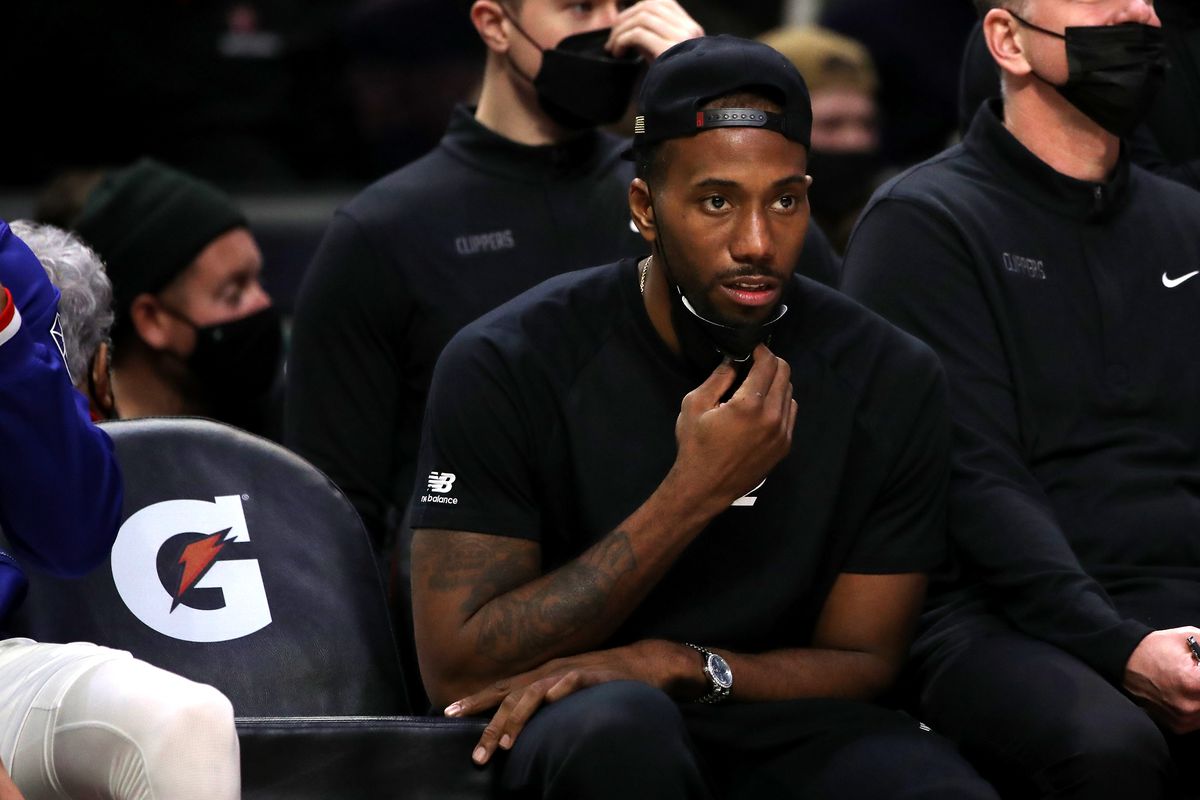 Word broke this week that Kawhi could return to the Clippers before the end of the regular season if he does not encounter any setbacks in his rehab and the team doctors declare him fully recovered from his knee injury.
"I would tell him to take his time, that's a major injury," said teammate Marcus Morris Sr. "And we all know Kawhi is gonna take his time, so when he's ready, he'll play. We'll welcome him back, we can't wait to have him back. We just hold it down till he gets here."
Recovery time from ACL knee surgery takes around nine months before an NBA player can return to action. Of course, that time frame is different from player-to-player. In the case of Kawhi, he's on the faster end of the spectrum. Kawhi underwent ACL surgery in July 2021, so April 2022 would be exactly nine months post-surgery.
Clippers Without PG-13 or Kawhi
The Clippers are short-handed right now after Paul George went down with an elbow injury in early December. George was the Clippers leading scorer averaging 24.7 points, 7.1 rebounds, and 5.5 assists per game. Around Christmas, the Clippers announced that George tore the ulnar collateral ligament in his right elbow, and they decided to sit him for three or four weeks before they re-evaluate the injury.
At that time, the Clippers were 17-15 and ranked #5 in the Western Conference playoff seeding. Since losing George, the Clippers went 2-5 and slipped to #8 in the standings.
The Clippers (19-20) dropped two games in a row, but face a tough back-to-back in LA this weekend against the Memphis Grizzlies (26-14) and the Atlanta Hawks (17-21). They will have their hands full slowing down two of the top guards in the NBA when Ja Morant comes to Hollywood on Saturday, and Trae Young visits on Sunday.
The Clippers are a +2.5 home dog this afternoon against the Grizzlies.
Despite not having George or Kawhi in the lineup, the Clippers are +2200 odds to win the 2022 NBA Championship.