Los Angeles Dodgers shortstop Corey Seager injured his hamstring while running the bases on Tuesday night, and could miss as much as six weeks.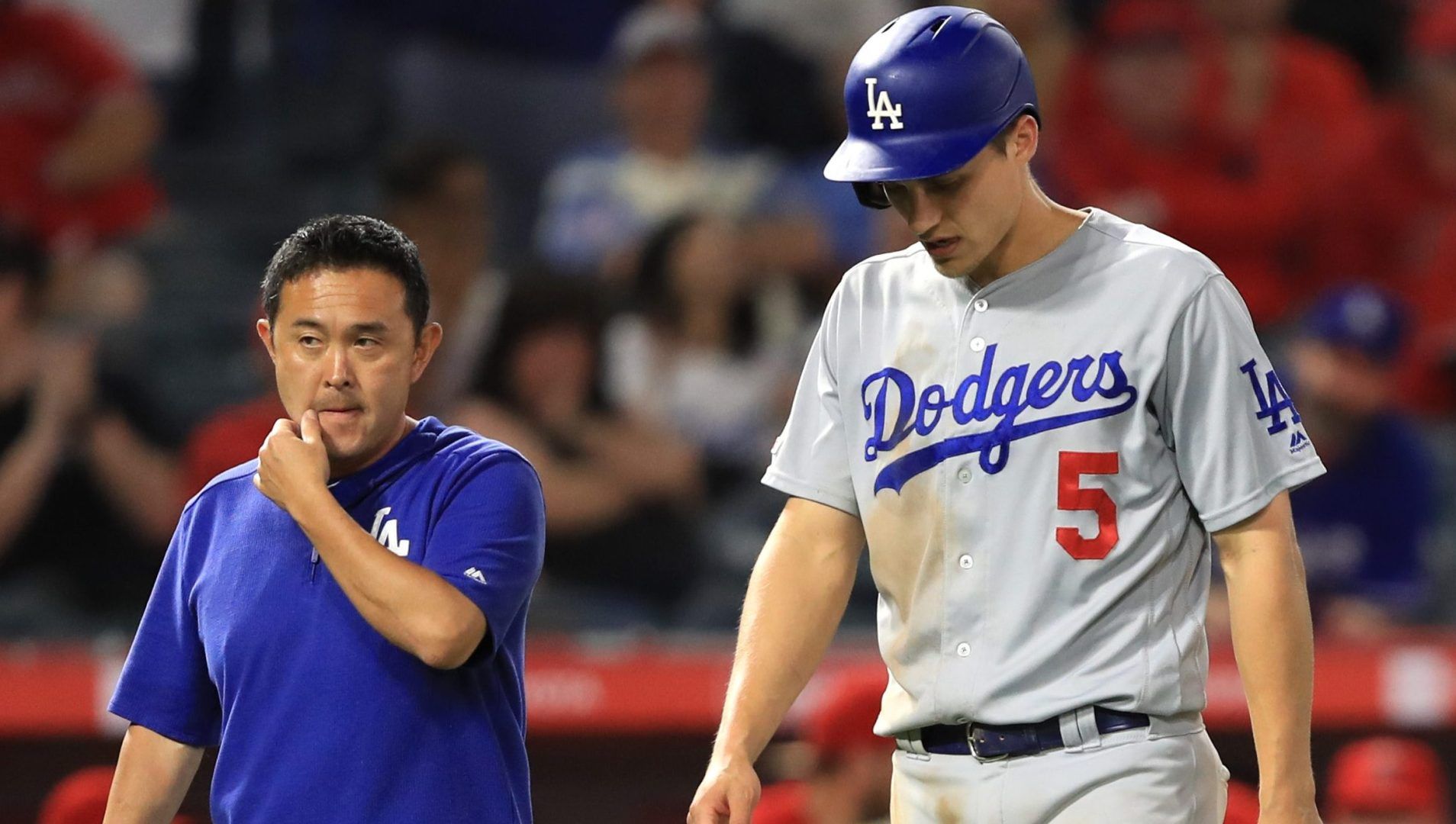 The injury occurred after Seager singled in the top of the ninth against the Los Angeles Angels.
Seager Leaves Game During Ninth-Inning Rally
With the Dodgers trailing 5-3, Seager would advance to second base on a wild pitch. Alex Verdugo then singled, but Seager pulled up lame even before he made it to third base. While he managed to make it safely, he was then pulled from the game. Hansel Robles then retired the next three batters to earn the save.
Seager is scheduled to undergo an MRI on Wednesday that should reveal more information about the injury. However, Dodgers manager Dave Roberts felt certain that the injury was fairly serious.
"I hesitate to put a number on it, but 2-plus," Roberts told reporters, saying that he felt that the hamstring strain was likely at least a Grade 2. "Obviously, very unfortunate, the way that he's playing and what he means to our ball club. With what he's done to overcome two surgeries and get into good playing shape. He'll get back on the rehab trail and we'll get him back as soon as we can."
Seager has been one of the most important pieces of the strong teams the Dodgers have been able to field in recent years. After a brief stint in 2015, Seager made the All-Star Team in 2016, hitting .308 with 26 homers. He followed that up with another All-Star season in 2017.
But injuries have since limited his time on the field. Early into the 2018 season, Seager injured his right arm and required Tommy John surgery, which ruled him out for the year. He also had arthroscopic surgery performed on his hip last August.
Injury Comes During June Resurgence
Despite those setbacks, the shortstop was able to play his way back into shape and was on the Opening Day roster for 2019. While he started slow, Seager had been red hot in June, hitting .389 for the month before Tuesday's game, when he reached base four more times.
"That's probably part of it – he was swinging the bat so well he was on the bases three, four times a game," third baseman Justin Turner told reporters. "When you have that kind of volume, and you get hot weather like this, it's almost a recipe for something to come up. Unfortunately, it hit him."
If the hamstring injury is as severe as expected, Seager will likely miss about six weeks before he can rejoin the team, putting his return date in late July. Los Angeles will slot in Chris Taylor and Enrique Hernandez at shortstop in the meantime.
While the Dodgers will undoubtedly miss their starting shortstop, his absence probably won't do much to harm their playoff prospects. At 45-23, Los Angeles has the best record in the National League, and holds a nine-game lead over the Colorado Rockies for the NL West lead. FanDuel Sportsbook has the Dodgers as an overwhelming -6000 favorite to win the division, and rates them as a +320 second choice to win the World Series, just behind the Houston Astros (+300).