The New York Yankees solidified their position as the favorites to win the American League pennant in 2021 by signing two-time Cy Young Award winner Corey Kluber to a one-year, $11 million deal.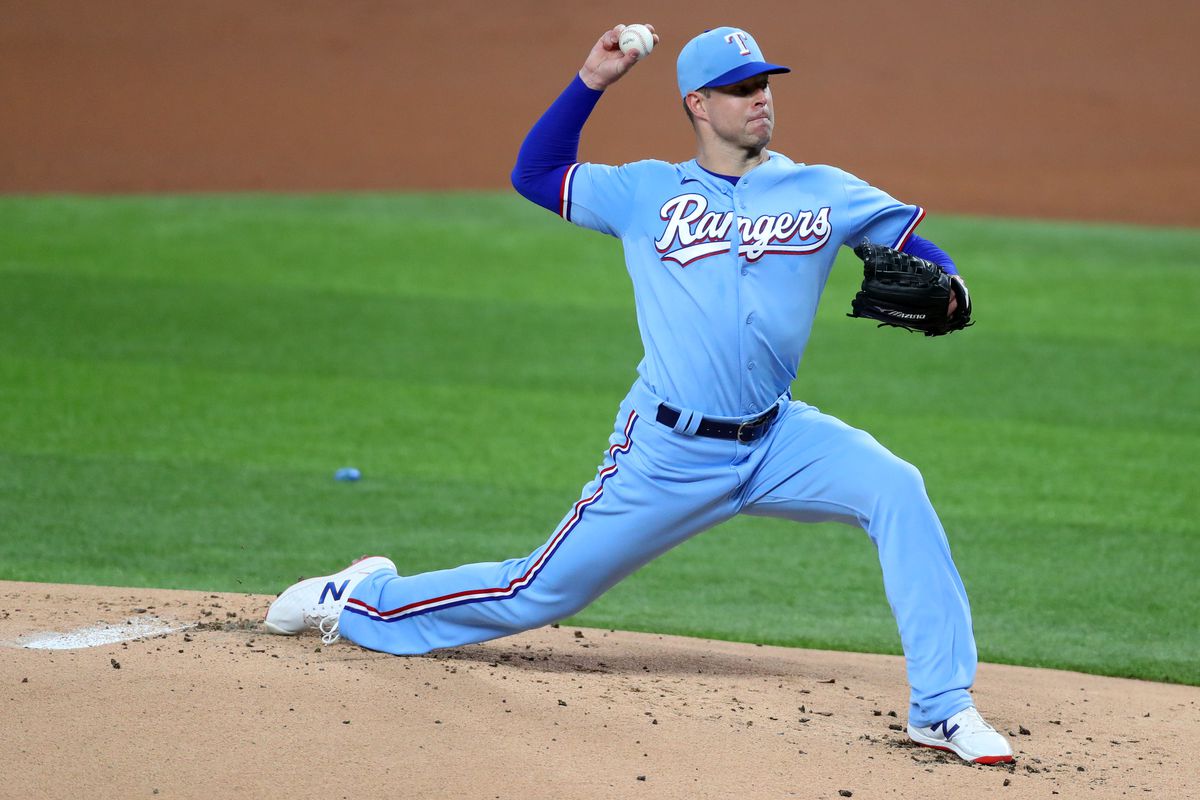 Multiple media outlets reported Friday night that Kluber will join the Yankees pending a physical.
Kluber Coming Back from Shoulder Tear
The 34-year-old Kluber pitched only a single inning for the Texas Rangers in 2020. He tore a right shoulder muscle after just 18 pitches, and Texas decided against picking up an $18 million option for the 2021 season.
Prior to last year, Kluber had spent the entirety of his career in Cleveland. There, the right-hander won 18 or more games four times between 2014 and 2018. He made three All-Star appearances and won the Cy Young Award in both 2014 and 2017. Kluber has compiled a 98-58 career record with a 3.16 ERA.
It's been two years since Kluber successfully completed a healthy season, as he fractured his right arm in 2019. He put on an impressive display for scouts on Wednesday in Florida. That performance increased both his market value and the demand for his services, and the Yankees pounced.
View this post on Instagram
Yankees players reacted to the signing on social media, with stars like Giancarlo Stanton and Luis Severino resorting to emojis to respond to the announcement on MLB's Instagram feed.
Yankees Aiming for World Series Return
The Yankees haven't appeared in the World Series since 2009, when New York beat the Philadelphia Phillies in six games to capture its 27th championship. By signing Kluber, the Bronx Bombers have established themselves as the class of the American League.
FanDuel now rates the Yankees as the +200 pick to win the AL, ahead of the Chicago White Sox (+400) and Minnesota Twins. New York also stands as a +490 pick to win the World Series, down from +550 a week ago. That trails only the defending champion Los Angeles Dodgers (+450).
---
2021 World Series Odds (via FanDuel Sportsbook)
Los Angeles Dodgers: +450
New York Yankees: +490
San Diego Padres: +850
Atlanta Braves: +950
Chicago White Sox: +950
---
The Kluber signing is only the latest in a series of strong offseason moves for the Yankees. Earlier on Friday, the Yankees reportedly agreed to a six-year, $90 million contract with second baseman DJ LeMahieu. The 32-year-old finished the shortened 2020 season with a .364 batting average and 10 home runs, enough to earn third place in the AL MVP race.
The Yankees will likely make more moves before the season begins. Potential targets include lefty outfielder Michael Brantley, and the Yankees might consider resigning starting pitcher Masahiro Tanaka to create an even deeper starting rotation.