Though the College Football Playoff Rankings don't come out until Tuesday night, there are several conference championship games with CFP implications. The SEC, Pac-12, and Big 12 championships could determine which four teams are going into the CFP semifinals, starting on Dec. 28. One semifinal is the Peach Bowl from Mercedes-Benz Stadium in Atlanta. The other semifinal is the Fiesta Bowl in Glendale, Arizona.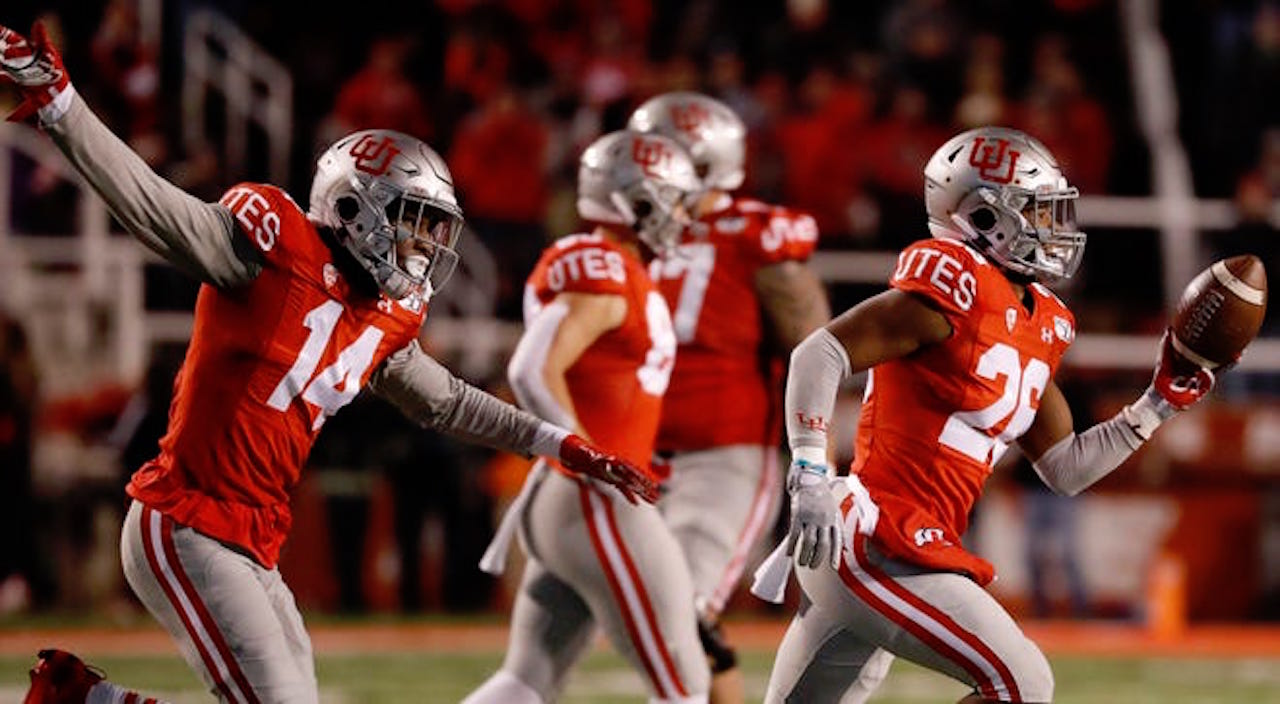 The winner of those two games will play for the national championship on Jan. 13, 2020 at the Superdome in New Orleans. Last year, Clemson claimed the title after defeating Alabama, 44-16.
The CFP Rankings currently have Ohio State No. 1, LSU No. 2, Clemson No. 3, and Georgia No. 4. On the outside trying to get in is Alabama at No. 5, Utah at No. 6, and Oklahoma at No. 7
Sloppy Play Could Cost Alabama
For the first time since its inception in 2014, it appears that Alabama won't be a part of the College Football Playoff. The Crimson Tide, ranked No. 5, lost to rival Auburn on Saturday, 48-45. Alabama was a 3.5-point favorite, but the team committed 13 penalties Saturday, costing themselves the game and, likely, a shot at the CFP.
"The disappointing thing to me is we came here with the idea that we needed to play with a lot of discipline, not get a lot of penalties, do a great job of executing and doing our job on a consistent basis, people holding and being accountable so that we can get the kind of execution that we'd like to get and people make decisions through their discipline that's going to put the team first and help enhance the team's chances of being successful. And I don't think we did that great."
The team was already out of the SEC Championship game, but has an outside chance to sneak into the top four if LSU defeats Georgia. The Tigers are currently a seven-point favorite against the Bulldogs to win the SEC Championship.
Utah, Oklahoma Keeping Hopes Alive
If Georgia falls to LSU, chances are they will drop in the final CFP rankings, which will be announced after Saturday's conference championship game. There's a chance that the final four could remain unchanged, but Georgia falling to 11-2 with both losses coming in conference, might allow Utah or Oklahoma to jump into the final spot.
Utah is facing Oregon on Friday, and is a 6.5-point favorite, up from the 4.5 opening line. The Utes have one loss, and if they win, would presumably move to No. 4. Beating the Ducks decisively could go a long way to securing their spot in the CFP.
Utes coach, Kyle Whittingham says that the team is aware of what's at stake, but he's preaching restraint and focusing on Oregon.
"We haven't paid a whole lot of attention to it," Whittingham said at a Monday press conference. "We certainly understand the big picture, but control the controllables, and all we can control is trying to get a win Friday against Oregon, and then it's out of our hands at that point."
If Baylor upsets Oklahoma on Saturday, that chould provide a clearer path for Utah. The Sooners opened at 9.5-point picks, but the line has gone down to 8.5.
The Sooners defeated the Bears once already this season. Oklahoma beat Baylor, 34-31 on Nov. 16. Coach Lincoln Riley said there's no comparison between this game and the first contest.
"This is a different game" Riley said Monday at his weekly press conference. "Everything is different about this game. It's not a road game for us, it's not a home game for them. Championship games are different. They just feel different. Everything about them is different. So our focus has just got to be on this one and how we can play our very best. We know we're going to have to play well to beat Baylor."