I despise rivalry games, and the Oklahoma-Oklahoma State game is no different. Handicapping these contests always makes me queasy, but I'm going to take the Cowboys at home — and the 13 points — with my One Bet, $100.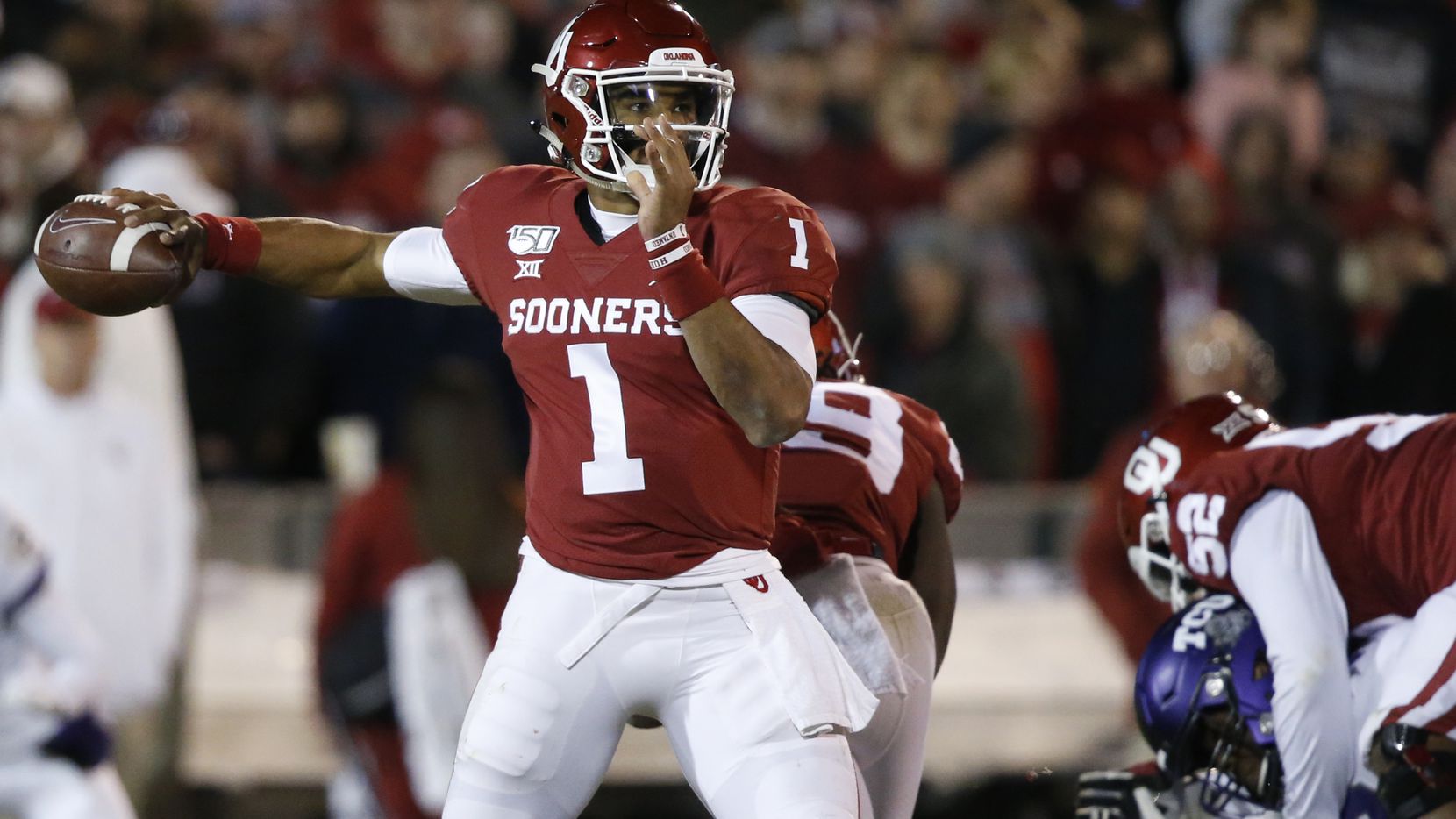 Last week, I had Tennessee and six points against Missouri, and the Volunteers not only covered, but won, 24-20.
I don't have as strong a feeling with OSU, but I do believe there are a couple of factors leaning in my favor. It seems I'm not the only one who believes this is an inflated line. Oklahoma-Oklahoma State opened at 14.5 points, but was quickly bet down to 13.
Oklahoma, Oklahoma State on Win Streaks
Both Oklahoma and Oklahoma State are in the midst of winning streaks. The Sooners have won three straight, with victories over Iowa State, Baylor, and TCU. The Cowboys have four consecutive wins, with victories coming against Iowa State, TCU, Kansas, and West Virginia.
Oklahoma's is led by Alabama transfer quarterback, Jalen Hurts. The senior has been a one-man wrecking crew against opponents. The one-time favorite to win the Heisman Trophy has amassed 3,184 yards in passing, with 30 touchdowns and six interceptions. He's been just as productive running the ball. He has 1,156 yards on the ground, resulting in 17 touchdowns.
Oklahoma State coach Mike Gundy knows how dangerous the Oklahoma quarterback can be. He told reporters that to stop the Sooners, you have to limit Hurts.
"That's what it comes down to," Gundy said about Hurts. "The more I watched it, I kept thinking, 'There's only one guy that ever touches the ball,' and it's him. He's a one-man show."
Defense Key to Success
Both teams sport top-15 offenses. Oklahoma is No. 1, while Oklahoma State is No. 13. There is no doubt the teams are going to score.
The over/under for the game opened at 73.5, though the line has come down to 69, based in large part on what bettors believe the defenses can do.
Oklahoma's defense is ranked 31st in total defense, much better than last year's 101st ranking.
Sooners coach Lincoln Riley took time to boast about his defense during his press conference on Tuesday.
"Just look at our tackle numbers, sack numbers, tackles for loss numbers, Riley said. "They're quite a bit different."
OSU has also improved on the defensive side of the ball. They were ranked 97th in 2018, but are 82nd this year. Hurts said he respects the Sooners defense.
"They have a really good scheme and they play well,"Hurts said. "They have really good players, and they get to the ball fast, and they play the ball well."
Why Oklahoma State will Cover
Rivalry games use the old adage of, "You can throw the records out," but Oklahoma State is much improved over last year. The Cowboys are 8-3, and have played quality opponents closely, sans the 45-27 drubbing by Baylor.
Still, the team was 5-5 last year, and narrowly missed upsetting Oklahoma, 48-47. The Sooners were a 21-point favorite in that game.
Will Oklahoma get upset by Oklahoma State? I don't think so, but I do believe they will play the Sooners close, and give them another scare.