There are currently four college teams that are undefeated against the spread after five weeks of play. Auburn, Oklahoma State, Southern Methodist, and Louisiana-Lafayette are all perfect against the spread, though only Auburn and Southern Methodist haven't lost a game this season.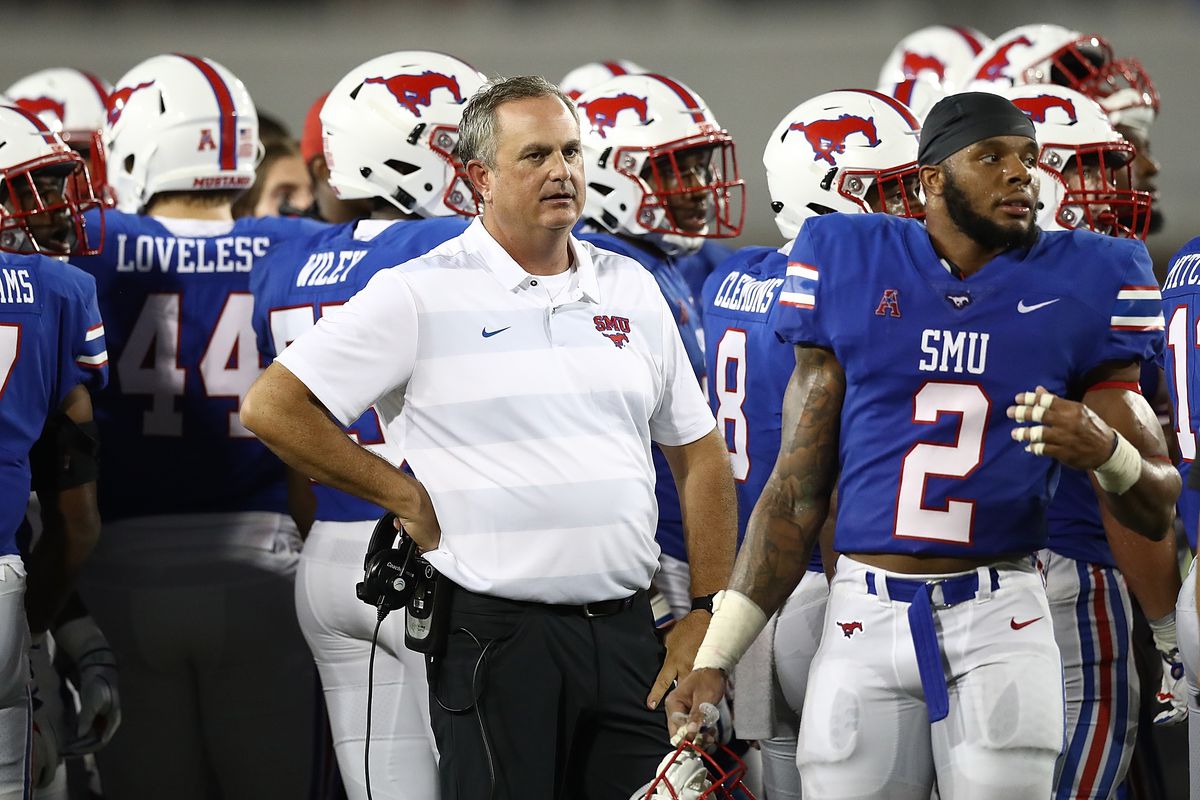 All four teams are in different conferences. Auburn is in the SEC, OSU is in the Big 12, Louisiana-Lafayette is in the Sun Belt, and SMU is in the American Athletic Conference.
There are 25 teams with one loss against the spread. Of those 25, only seven have averaged spread cover amounts of 10 points or higher. The three that have the highest are from the Big Ten Conference. Ohio State's average is 20.9. The only loss they have was their first game of the season, when they failed to cover the 28 points they had to lay against Florida Atlantic.
The next-highest team is Penn State. The Nittany Lions are averaging 18.2 points per game. The one time they didn't cover was when they were 17-point favorites against Pittsburgh.
The next team is Wisconsin, who are averaging 17.5 points per game. The one loss ATS came last weekend when they failed to cover 23 points against Northwestern.
Undefeated Against the Spreads Kings
SMU and Louisiana-Lafayette give bettors a reason to relax when they play. The Mustangs cover the spread by an average of 14 points, while the Ragin' Cajuns are at 14.6 points.
Louisiana-Lafayette's average is helped by a 77-6 victory over Texas Southern, where they were favored by 47 points. But the Ragin' Cajuns have also won games by 20 and 21 points.
The team is 4-1, and coach Billy Napier is happy where they are at, telling reporters his team has strengths on both offense and defense.
"I know we've got all these offensive numbers that people continue to talk about, but defensively, we've made tremendous progress," Napier said.
SMU is undefeated against the spread, as well as straight up. The Mustangs have downed Arkansas State, North Texas, TCU, Texas State, and South Florida.
Auburn Lone Top 25 Undefeated ATS
Auburn is the only one that is ranked in the AP Top-25 College Football Poll. The Tigers have beaten Oregon, Tulane, Kent State, Texas A&M, and Mississippi State. They were favorites in all of those games, except for Texas A&M, where they were the underdog by four points.
Though the Tigers have covered all five of their games, a couple of contests were nail-biters for bettors. Auburn was a 16.5-point selection against Tulane in Week 2, and won, 24-6, covering by just 1.5 points.
Of the four teams undefeated against the spread, Auburn has the lowest average at 3.6 points per game.
Auburn coach Gus Malzahn was a 10/1 pick to be the first coach fired, but through five games, it appears he has saved his job for now. Malzahn faces his toughest test of the season this week, when the Tigers go to Florida. The Gators, who are 2-3 ATS, are favored by three points.