The news that the Big Ten and the Pac 12 will play no non-conference football games this fall, with other conferences likely to follow suit, will likely result in no sportsbooks offering over/under win total bets in 2020.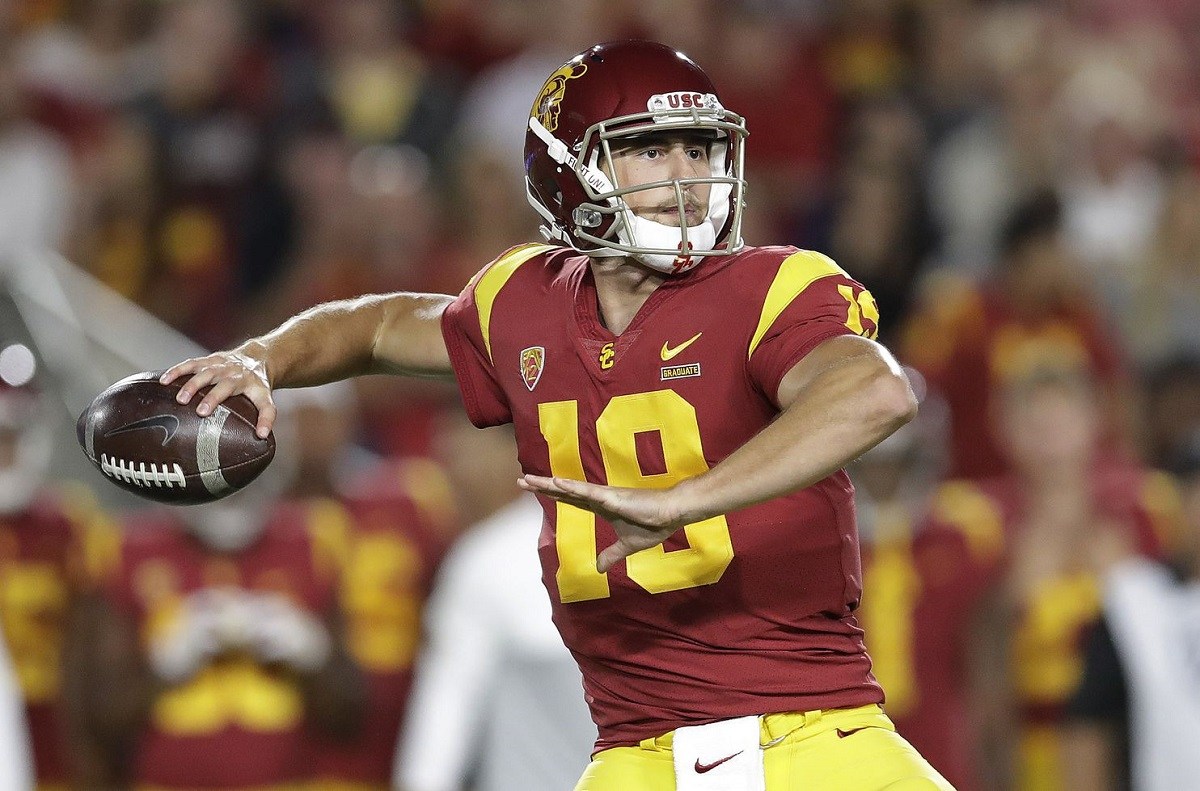 Sportsbooks Pull Existing Over/Under Bets
South Point sportsbook director Chris Andrews told NBC Sports that he never put up win totals because he expected changes in the schedule due to the COVID-19 pandemic.
"I always said if they were gonna play at all, it'd be only conference games," he said after the Big Ten made its announcement on Thursday. "This is the first shoe to drop, and I think other conferences will follow."
Caesars Entertainment reported that he had taken win totals off of its board, but that "nothing else [is] affected at this point" other than individual game bets
This past week, Circa Sports posted odds on games for the first week of the college football season slated to begin Aug. 29, despite the uncertainty of which games would actually be played. That included installing Alabama a 14-point favorite over USC, a game already canceled due to the Pac 12's decision on Friday.
For those sportsbooks that had offered over/under win total bets before conferences started canceling games, Alabama had one of the highest numbers on the board at 10.5. Sportsbooks pegged Clemson as the favorite to win the most games, at 11.5. Ohio State followed at 11.
Teams Could Play Only Eight Games — Barring More Cancellations
Those teams now will, at most, play eight conference games (the Pac 12 will play nine), assuming that no games within the conference slates have to be canceled. Postseason is still a possibility, but with COVID-19 spreading, conference championships and bowl games are definitely not a certainty.
The Ivy League announced this week that all fall sports will be canceled, with hopes to play games in the spring. That league was the first to cancel its conference basketball tournaments in March as coronavirus began to spread widely in the U.S.
"With the information available to us today regarding the continued spread of the virus, we simply do not believe we can create and maintain an environment for intercollegiate athletic competition that meets our requirements for safety and acceptable levels of risk, consistent with the policies that each of our schools is adopting as part of its reopening plans this fall," the Ivy League Council said in a statement.
SEC Commissioner Greg Sankey told the Rich Eisen Show the league will wait until later this month to decide if the season can start on time, but with other conferences already pulling out of non-conference games that decision may already be made, without any input from the SEC.