After losing 13 of 19, the Cleveland Cavaliers decided the roster that began the season wasn't going to be enough to get back to the NBA Finals for the fourth straight year. So, to help LeBron James win, the front office went out and traded away nearly half the roster last week for better role players.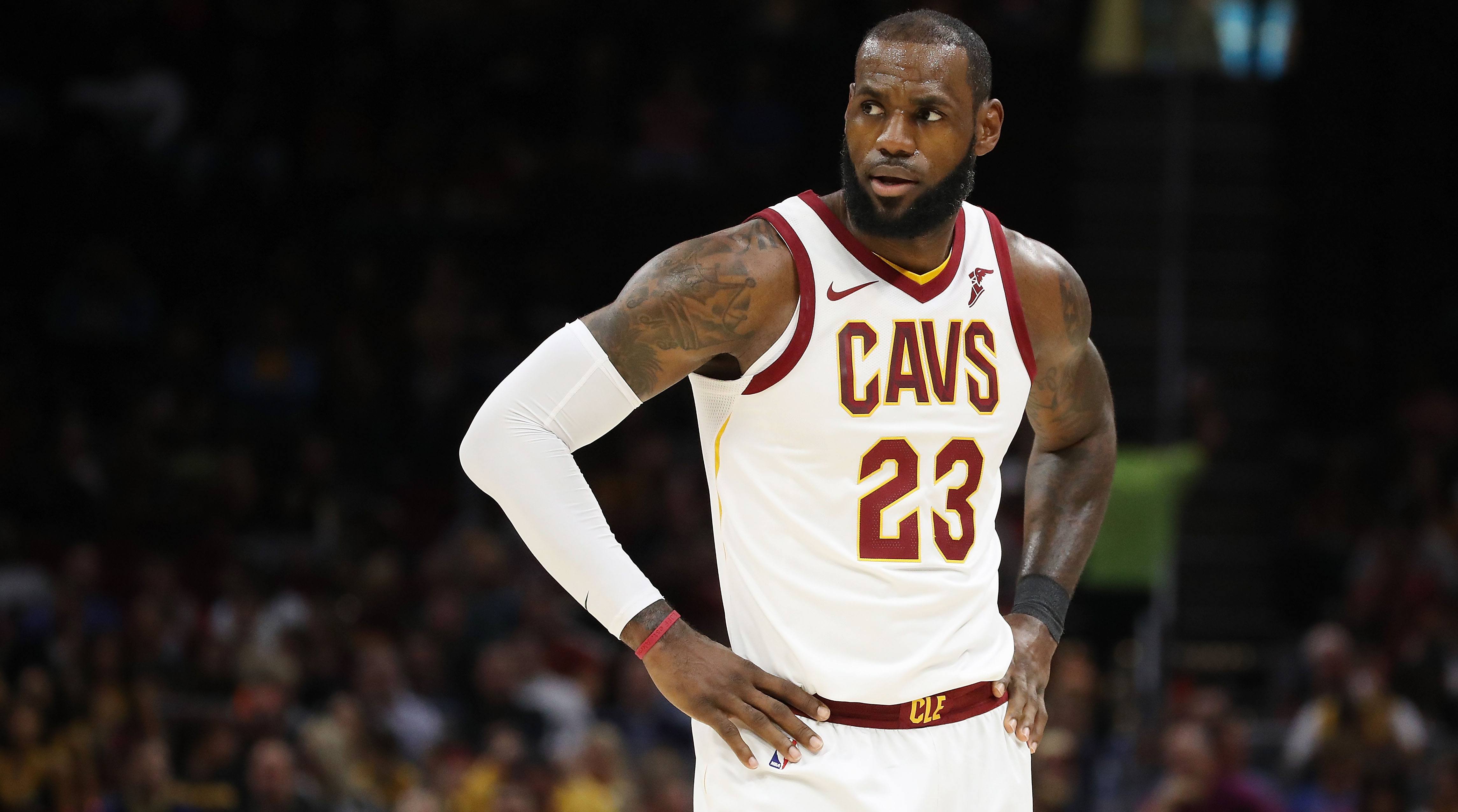 Since making the trades on Feb. 8, the Cavs are 3-0 and appear to have righted the ship following a miserable two-month stretch that dropped Cleveland from one of the favorites to win the NBA title to a team some questioned if they would even make the playoffs.
Roster Shakeup
With Kevin Love on injured-reserve for eight weeks, James is the only key player remaining from the original roster. Isaiah Thomas, the former Celtics star who played just 15 games in Cleveland, was shipped to Los Angeles. Derrick Rose, the once great Bulls point guard who was expected to provide veteran leadership in Cleveland, was ineffective in 16 games with the Cavs before being traded to Utah.
In total, Cleveland traded six players, including sending Dwyane Wade back to Miami as a favor, and received Jordan Clarkson, Larry Nance, Jr., Rodney Hood, and George Hill.
Many questioned the Cavs bold moves last week, but things appear to be working out just fine. Cleveland remains the heavy favorite to win the Eastern Conference at 5/6 and are currently 5/1 to win the NBA title.
Golden State, the defending champs, remain a heavy favorite to win it all at 5/8, however. But the odds of a fourth straight Warriors-Cavaliers Finals are high.
Shifting Lines
On Feb. 3, Cleveland lost by 32 points to the Houston Rockets (5/1 to win NBA title). The embarrassingly bad performance was likely the last straw that forced owner Dan Gilbert to make some moves.
In that game, the Cavs shot just 39 percent from the field and gave up 19 three-point buckets. The defensive effort was non-existent, a pattern from this team throughout much of the year.
Since the trade, defense has still been a problem, allowing an average of 106 points per game, but the offensive flow has been on point. In Cleveland's 120-112 win at Oklahoma City, the Cavs shot 51 percent from the field and got 37 points from James. The four new players combined to score 49 points.
The Cavaliers, now 34-22 and 6.5 games out in the East, likely won't beat out Toronto or Boston for the top seed in the playoffs. But this team appears to be back on track to get back to the NBA Finals.